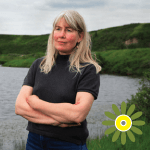 Donate to the food bank water bank.
Frac'd Thanksgiving = water for frac'ers, judges, politicos and regulators, but not you and yours.
Don't fret, eventually, frac'ers and their enablers will have toxic gas-contaminated water too, that burns their skin, corrodes their intestines and plumbing, and might ignite and kill them and their kids.
Water donations to help dozens of New Freeport residents by Mike Jones Nov 12, 2022, Observer-Reporter
The Center for Coalfield Justice is holding a water donation drive in Waynesburg and Washington to help people in southwestern Greene County who say they have not had clean drinking water since June following an alleged "frack-out" at a natural gas well site in that area.
The nonprofit said "dozens of households" have been affected by the June 19 incident in which EQT's operation may have struck an abounded well while fracking two new wells at its Lumber pad along Martin Hill Road near New Freeport.
EQT reported a "possible communication" between its 13H lateral well and an abandoned well before pausing work on the well June 22. It reported the situation to the state Department of Environmental Protection, which is continuing to investigate the incident.

The frac frenzy enabling authorities will delay and delay, then, I expect will blame migratory birds or the local shoe maker.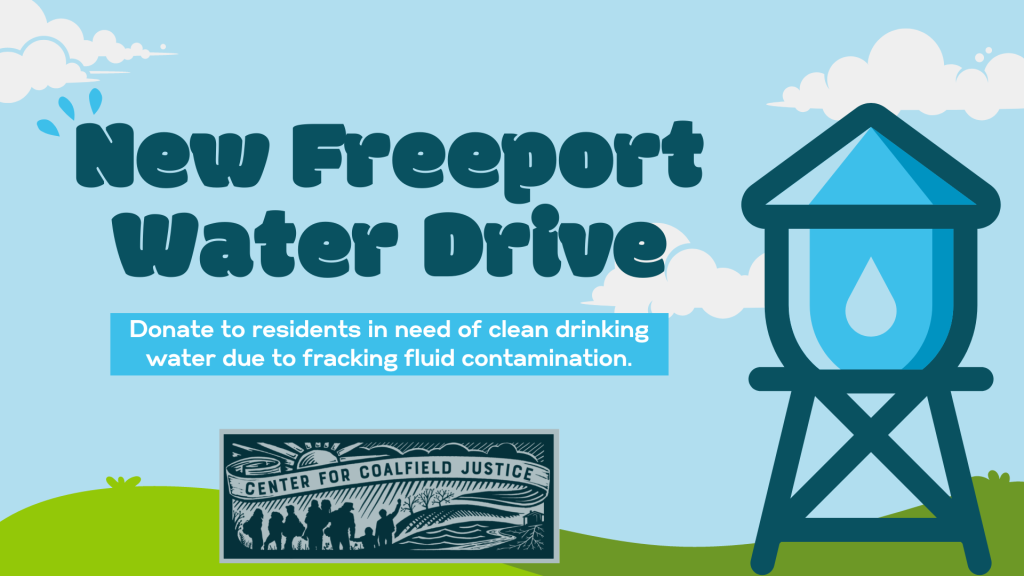 Shortly after the incident, sediment was found in an unidentified property owner's water supply. Since then, Coalfield Justice said dozens of residents have reported water quality issues, although there has been no official confirmation about whether the incident in June caused the issues.
"Ongoing testing shows that the water for dozens of households is unsafe to drink," the Center for Coalfield Justice said in a statement. "There is currently an ongoing investigation by the Department of Environmental Protection, but most residents are outside the 'zone of presumption' and are not being supplied with replacement water."
In response, Coalfield Justice organized the donation drive asking for people to bring cases of bottled water or jugs to help residents. The organization estimates it will need about 450 five-gallon jugs per month to provide water for the community, and it is hoping to supplement it through the holidays.
The donation event in Waynesburg will be held from 10 a.m. to 3 p.m. Saturday, Nov. 12, in the parking lot of First Baptist Church at 303 High St. The other event will be this Monday through Friday, 9 a.m. to 4 p.m. each day, at Coalfield Justice's office at 31 E. Chestnut St. in Washington. People or businesses that would like to donate water but cannot make the drives can send money to the cause by going to www.centerforcoalfieldjustice.org.
"Since June, many residents have purchased every drop of water they drink or cook with," Coalfield Justice wrote in its statement. "Some of them are still showering with unsafe water. The nearest big-box store is 40 minutes away, and city water is unavailable in their area. This frack-out has completely and unfairly inconvenienced them and negatively affected their quality of life."
EQT said at the time it was working with residents in the area and monitoring water quality there,

Translation: We'll lie and lie and lie, and delay and delay and delay fixing our bad fracs, while we frac and frac and frac and refrac and refrac to contaminate your water more and more and more. Thanks for your patience and understanding

although it was not known if they were providing water to affected households. A spokesperson for the company could not be reached for comment Friday.
DEP spokeswoman Lauren Fraley said Friday that the situation is "still an active water supply and stray gas investigation," and that EQT is not permitted to continue operations at the well site until it gets agency approval. She added that DEP is still waiting for additional information from EQT before they can conclude the investigation.

Pffft! What kind of a feeble "regulator" is that? Order the company to provide the needed information (I doubt though that any is needed; I expect DEP is in cahoots with EQT, and helping drag this out). Waterless families get so worn out by the lies and delays, they eventually give up. That's what DEP is really waiting for.

"We are still investigating it," she said.

Bullshit. DEP knows damn well what happened to the water, they're not investigating, they're enabling the harms and I expect trying to figure out how best to engage in fraud to cover it up for their frac buddies.


Refer also to:
2012: New Study Predicts Frack Fluids Can Migrate to Aquifers Within Years