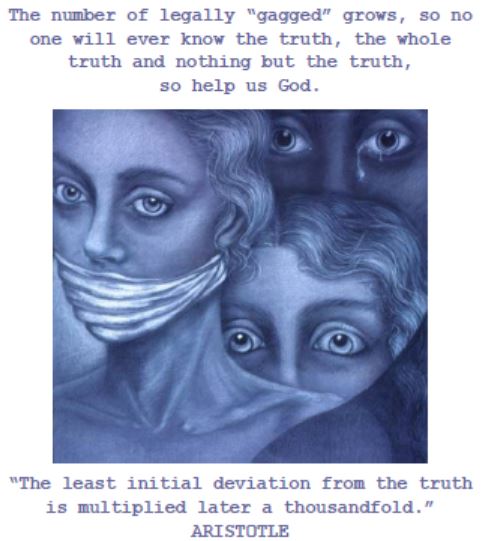 Gov. Josh Shapiro's office quietly settled sexual harassment allegation against top aide by Angela Couloumbis, Oct 19, 2023, TribLive
HARRISBURG — Gov. Josh Shapiro's office quietly entered into a settlement agreement to resolve allegations of sexual harassment against one of his most trusted senior aides weeks before the staffer resigned, SpotlightPA has learned.
The settlement contains a clause that bars both sides from discussing the allegations, according to two sources familiar with the agreement. The sources were not authorized to publicly discuss the settlement and requested anonymity.
Use of such clauses has come under intense scrutiny after a wave of high-profile sexual harassment scandals across the U.S. in recent years. They are especially controversial when they involve public money or agencies, with some states having moved to ban them.
Spotlight PA was not able to immediately determine the amount of the settlement, but has made a formal request for that information under the state's public records law.
The agreement has effectively created a wall of secrecy around the allegations against Mike Vereb, one of Shapiro's most trusted staffers, and how the administration handled them. Vereb resigned late last month after a copy of a complaint signed by Vereb's accuser — obtained by Spotlight PA and other news organizations — began circulating in the Capitol.

How soon before Josh sneaks Vereb back into his position?

In the complaint against Vereb, who served as Shapiro's liaison to the state legislature, a former female subordinate alleged that earlier in the year he made inappropriate, lewd, and sexually suggestivecomments. Spotlight PA is not naming the woman who made the allegations.
Neither the governor's office nor the accuser's lawyer, Chuck Pascal, has confirmed or denied the existence of a settlement. The governor's spokesperson, Manuel Bonder, reiterated that the administration takes harassment and discrimination allegations seriously, and has "robust procedures" in place to promptly and thoroughly investigate them.

Bla bla bla. More on these empty words below. Obviously, if an NDA was used to get rid of and cover up crimes, those "robust procedures" do not protect the harmed. Sick.

The sexual harassment allegations have presented the most serious crisis to date for Shapiro, a Democrat who built his reputation as a staunch advocate for survivors when he was state attorney general.

I've been following Shapiro's career for years. He sure conned me, just like my ex-lead lawyer Murray Klippenstein did.

Republicans — led by state Senate President Pro Tempore Kim Ward of Westmoreland County, the first woman to hold that leadership role —have questioned the timing of Vereb's resignation, noting that it occurred months after the woman first leveled the harassment accusations.
Ward, whose relationship with Shapiro has chilled in recent months, has also raised the alarm about workplace practices in the governor's office, and in a news release last month questioned "how taxpayer funds are supporting this issue." On Tuesday, she signaled that a legislative hearing would be scheduled to more deeply examine the matter.
The Democratic governor has discussed the allegations only in the broadest of terms. At a news conference Oct. 5, he said his administration has "an independent robust process"

Ya super "independent" and super "robust" ensuring that the victim in this case suffered for months and was forced to leave her dream job to protect herself!

for investigating allegations of misconduct, "one where any employee should feel comfortable coming forward, and that their voice will be heard."

"Should" is an escape hatch word, loved by the polluting oil and gas industry, notably its enablers like DEP and AER.

He also said that when allegations do arise, "you owe it to a witness, you owe it to a complainant, you owe it to a victim to make sure that you have a confidential process."

OMG Josh! Fuck, that's an awful thing to say, never mind brag about. And to pin his secrecy and cover-up bullshit on the victim. Just another Trump clone gearing up to run for president. Horrifying!

When asked at the news conference about Ward's concerns, he responded, "Consider the source," a comment that has further angered Ward and some of her colleagues.

OMG! Oh Josh, such vile condescending blame-the-victim rape-enabling statements. I feel sick, I used to admire your work and thought you had integrity. Not. You are governor now. How many of us did you con? Horrors for all and any women who work where you do and horrors for America if you become president.

The day before, Shapiro met privately with the state Senate's eight female Democratic senators. One of them, state Sen. Lisa Boscola of Northampton County, said later that she was "very confident that the administration is handling this as best as they can."
Details about how the administration responded to the allegations, and any investigations that followed, remain fuzzy.
Two former Shapiro staffers who were identified in the complaint as having witnessed some of the alleged misconduct told Spotlight PA they were interviewed in March by the state's Office of Equal Employment Opportunity (EEO), which investigates employment-related complaints involving most state agencies.
The two ex-staffers, who requested anonymity because they were not authorized to discuss the matter, said they told the EEO officer at the time that they disputed the woman's description of specific events that she had said they witnessed.
"I told them [EEO] that what she [alleged] was out of the realm of possibility," one of the two ex-staffers said in an interview with Spotlight PA.

I can't help but wonder what rewards these two ex staffers rec'd! If there was nothing to the allegations, I doubt Vereb would have left such a powerful lucrative post.

Both ex-staffers said they were told that the EEO office was going to retrieve and review their emails and text messages.
It is not known how many other staffers were interviewed, or whether the Equal Employment Opportunity office concluded its investigation or came to any definitive conclusions.
The complaint against Vereb obtained by Spotlight PA and other news organizations was addressed to Pennsylvania's Human Relations Commission, which is separate from the EEO office. The document is signed and dated May 26, but does not have a stamp or other markings that confirm it was filed or accepted by the commission.
In a personal statement attached to the complaint, the accuser alleged Vereb's inappropriate behavior began within weeks of her starting work in January for Shapiro's fledgling administration.
She alleged specific instances — in some cases, witnessed by others in the governor's office — in which Vereb acted or spoke inappropriately. She also alleged Vereb discussed having a sexual relationship with her.
The accuser wrote that she told Vereb at one point during her brief employment with the governor's office that she was concerned about his image, as there were rumors and questions circulating about his personal life. She said Vereb told her he had been vetted by the governor "on this topic," and that he had promised it would not be an issue for the office.

!!!!! Holy Frac! I believe the accuser. What a sleaze bucket for Josh to have as a tight ally. As they say, birds of a feather flock together. … No wonder Shapiro tricked and betrayed the frac harmed in Dimock.

Within hours, she said, the retaliation began. She said she ended up resigning her job in March, just weeks after joining the administration.
It is not known whether the Human Relations Commission launched a formal inquiry into the complaint. Such personnel-related investigations and information about them are generally not public under the law.

All the better to protect the abusers. Secrets are a rapist's (and frac'er's) best friend, and keep the rapes and other abuses against women at work going strong.

But the use of confidentiality or similar clauses to resolve such allegations, especially if they involve tax dollars, has come under the microscope as part of the #MeToo movement.
Supporters of the clauses argue the promise of confidentiality is necessary not just to protect reputations, but to encourage victims — and witnesses — to come forward without fear of reprisal.

Bullshit. The reprisals happened before the gag. AER, Alta gov't, Encana/Ovintiv, community men did same to me, when I started speaking out about their dirty frac klan of secrets.

But critics of the practice argue it perpetuates a harmful culture of secrecy, and can prevent taxpayers from knowing how their money is being used.

I think the main purpose of secrets and gags, notably those ordered by the powerful including judges, is to ensure the rapists get to keep raping. Gotta serve the violent patriarchy, no matter what; misogyny must be served, not the people or "justice" or rule of law – we have the same toxic shit in Canada.

In Pennsylvania, taxpayer-underwritten settlements have been common over the years.
Between 2010 and 2019, state officials paid at least $3.2 million in taxpayer funds to resolve more than two dozen sexual harassmentcomplaints against government and public employees.
And in 2015, Pennsylvania House Democrats spent nearly $250,000 in taxpayer money to secretly settle a sexual harassment complaint against one of the chamber's longtime lawmakers. The settlement included a nondisclosure agreement.
Legislation was introduced in 2017 to bar nondisclosure agreements when settling civil claims of sexual assault and harassment, but the bill did not ultimately advance.

Of course not, the raping catholic church and nasty world patriarchy would never allow such in a state where many kids and women were and continue to be raped.

Other states have barred or severely restricted the use of such clauses in settlement agreements in recent years. Democratic New Jersey Gov. Phil Murphy in 2019 signed into law legislation that renders nondisclosure provisions unenforceable in settlement agreements in cases that involve workplace harassment or discrimination-related claims.
A year earlier, in 2018, Kansas' legislature passed budget legislation with provisions prohibiting the use of taxpayer money to settle sexual harassment claims and barring state agencies from using public dollars to pursue nondisclosure agreements when settling claims.
Top aide to Gov. Josh Shapiro faced sexual harassment complaint months before his abrupt resignation, documents show, Vereb's accuser, who worked briefly in his office before resigning her position in March, said he made repeated sexual advances toward her and lewdly discussed relationships with other staffers by Gillian McColdrick and Jeremy Roebuck, Sept 28, 2023, The Philadelphia Inquirer
The
sudden resignation this week
of Mike Vereb, Gov. Josh Shapiro's top liaison to the General Assembly, followed an accusation that he'd sexually harassed an aide earlier this year, according to documents reviewed by The Inquirer and sources familiar with the matter. Vereb's accuser, who worked for him for less than two months before resigning her position in March, said he repeatedly made sexual advances toward her and lewd remarks about other staffers and a female state senator. Ultimately, the accuser alleged, when she reported his behavior to higher-ups in Shapiro's office,
Vereb retaliated against her.
"I was uncomfortable with how Mike was acting in the office — his constant sexually charged comments, and how he was addressing work-related issues," the woman said in a March 22 statement to investigators with the state Office of Equal Employment Opportunity, part of the executive branch. The statement and a separate complaint that the accuser filed with the independent state Human Relations Commission in June were both obtained by The Inquirer this week.
Vereb, 56, whom Shapiro appointed to his cabinet in January as his Secretary of Legislative Affairs
, did not respond to multiple requests for comment. His accuser — whose name The Inquirer is withholding because of her sexual harassment allegations — declined to comment.

I expect Shapiro knew Vereb was a sexual predator, them being allies for twenty years. Gross. Gross. Gross. Enabler Shapiro and abuser Vereb, there is no forgiving either the abusive or enabling/gagging behaviour by powerful men in the work place.

They come months after an earlier sexual misconduct scandal rocked Democrats in Harrisburg, prompting the resignation of then-Rep. Mike Zabel (D., Delaware), and raised questions about when the governor's office was first informed of the woman's accusations against Vereb and what steps the administration may have taken to address them.

A spokesperson for the governor declined to answer questions Thursday about the woman's allegations or Vereb's departure, saying the decision was a private personnel matter. But, the spokesperson said, the Shapiro administration "takes allegations of discrimination and harassment seriously."

Shapiro has sure learned well the deflective crap speak from the most vile rapists of earth: frac'ers.

"Robust procedures are in place for thoroughly investigating reports of discrimination and harassment,"

Having procedures in place means nothing. Same as the endless best in the world frac regulations that frac'ers and regulators ignore, day in, day out, no matter how many families and farms are poisoned, or how much drinking water is contaminated. Think of Shapiro's vile betrayal of the frac'd families in Dimock and their water. He has zero credibility anymore, is untrustworthy, and does not deserve respect.

said Shapiro press secretary Manuel Bonder in a statement. "These procedures are implemented whenever complaints of discrimination or harassment are made and provide detailed guidance to help ensure that allegations are promptly and fully investigated and that employees feel comfortable to report misconduct."

It remains unclear just how far the complaint against Vereb progressed through the investigative process of the EEO and the Human Relations Commission — both of which handle complaints of workplace discrimination from government employees and typically conduct their probes in secret.

Secrets in the workplace are there to ensure abusers get to keep abusing, just like gags silencing the frac-harmed. Disgusting and wrong.

The commission's chief counsel declined to confirm the existence of a complaint, discuss the extent to which it had an opportunity to vet the accuser's account, or whether the governor's office had been notified. Under the state statute laying out the commission's process, implicated parties must be notified of allegations filed against them within 30 days. Chuck Pascal, a lawyer representing Vereb's accuser, said Wednesday that a complaint was filed to the commission in June, but declined to discuss the allegations it contained. Pascal added in a statement that he "cannot at this time confirm the existence of any settlement, agreement, or other resolution of this matter."State Rep. Abby Major (R., Armstrong) said that Vereb's accuser confided in her about her experiences with the secretary in March, after Major came forward with her own accusations of sexual harassment by Zabel. Vereb's accuser later shared a copy of the complaint with her in July, saying it had been filed with the Human Relations Commission a month prior. Accuser reported inappropriate conversations with Vereb.
The woman's accusations gained new notice in
the last week
as copies of her supposedly confidential complaint and statement to EEO investigators began circulating among lawmakers and lobbyists in Harrisburg, prompting hushed conversations about Vereb and his future with the governor's office.

Bravo to whomsoever started and continued the circulating! That's the only way to protect women at work. Enabling abusers needs to stop. I think the enabler is a worse criminal than the perp because they usually have one hell of a lot of power.

In the statement, the accuser detailed how she leaped at the chance to work for the Shapiro administration when she was offered a job in January after 19 years working in politics.
"He is a one-of-a-kind leader and I felt compelled to work for this type of leader when offered the opportunity," she wrote of Shapiro. "I took a $25,000 pay cut to come into that role. "But within days, she said, her excitement had turned into discomfort. Vereb made repeated suggestive comments and innuendos that left her feeling uneasy, she claimed in the document. The accuser alleged that, within weeks, other staffers in Shapiro's administration were making jokes about a relationship between her and Vereb and warning her that he'd faced earlier misconduct accusations from women. The accuser maintains that when she warned Vereb about the office gossip in February, he turned on her and demanded to know who had been discussing his past. He then made sexual advances toward her, the complaint states, insisting that if they decided to have a sexual relationship "it would be our business."

What a vile abusive bullying ass hole.

"If you decided you wanted to do that," Vereb allegedly told the woman, according to her complaint, "Go close the door to this office, tell me to bend you over this conference table, hike your skirt up and [have sex with her]. …. That would be our decision to make." She told investigators Vereb suggested she wear lower-cut tops and higher-slit skirts and compared her to another female staffer whom he said he wasn't interested in sexually because she was a "type A personality" who would "probably make [him] iron her sheets and pillow cases before having sex." "That's just not my style or the way I like to" have sex, Vereb said, according to the accuser's statement. When the accuser reiterated that she wasn't interested in Vereb, she said, he uttered an obscenity and raised his middle finger.

Triple vile abusive bullying ass hole. Just another powerful fucker, thinking women belong to him. Typical of men in positions of political power in our patriarchal world.

Their conversation continued later that night following a reception at the governor's mansion, the woman would later claim in her complaint. An apparently inebriated Vereb called her to again suggest a sexual encounter — saying he knew how to hide from security cameras in the tunnels under the Capitol — and to interrogate her about who in their office was talking about them, she said in her interview statement with EEO investigators."I was physically shaking in my office," she said. "I was fearful, and was not sleeping well. "Days after that encounter, the complaint states, the accuser was invited to a meeting with the human resources department for the governor's office. When she questioned Vereb about the meeting, he made vague references to "performance concerns" with her job, she said. The woman said she reported her encounters with Vereb at that meeting on March 3 and a subsequent meeting with other Shapiro administration staffers on March 6 but was confronted with vague allegations that she was performing poorly in her job. She told investigators she ultimately decided to leave her position in early March, after less than two months in the role, when staffers refused her request to be reassigned to a different position with limited contact with Vereb.

Fuckers! Those staffers are as vile as Vereb!

In her statement, she said she decided to come forward in hopes of preventing other women from having to face the same treatment. "I am scared of what he will do, the rumors he will spread," she said of Vereb. "I am scared for my professional career. I am putting it all on the line because I am fearful, he will do this to someone else."
Shapiro administration praised Vereb as he resigned

!!!!!

It remains unclear when Shapiro himself first learned of the woman's allegations — and the extent to which the widening awareness of her account influenced Vereb's decision to step down this week less than nine months after the governor had appointed him to his high-profile post. No mention of the woman's allegations appeared in a news release Wednesday announcing Vereb's departure. Instead, it lauded his "decades serving our Commonwealth" and highlighted his achievements while working with Shapiro first in the Attorney General's Office and later in his administration as governor. The release did not include a direct statement from Shapiro, who has served alongside Vereb in various public offices since the mid-2000s. Instead, it featured remarks from the governor's chief of staff, Dana Fritz, who described Vereb as a "key member of our team." The relationship between Vereb, a Republican, and Shapiro, a Democrat, both of whom hail from Montgomery County, dates back decades. They served together in the state House from 2007 to 2012, with Vereb representing a West Norriton Township-based district and Shapiro representing Abington.
When Shapiro was elected attorney general in 2016, he named Vereb as director of government affairs for his office — one of the first appointments in the job. In the statement Wednesday, Fritz credited Vereb with securing funding for law enforcement and enhancing school safety in that role. During his stint in the governor's cabinet, she said, he helped secure passage of laws to expand breast cancer screenings and the state property tax and rent rebate programs as well as helping to build bipartisan support for Shapiro's first budget. But until his resignation Wednesday, the complaint against him did not appear to affect Vereb's prominence within the administration. Flight records indicate he flew to Indiana, Pa., with Shapiro in mid-August to meet with Senate Majority Leader Joe Pittman in an effort to end a standoff in negotiations over the governor's budget proposal, after budget negotiations fell apart between Shapiro and Senate GOP leaders. And earlier this month, Vereb, a former police officer, was a constant fixture at Pennsylvania State Police command posts and news conferences during the two-week manhunt for escaped fugitive Danilo Cavalcante in Chester County, serving as a liaison between the governor's office and authorities. Sen. Lindsey Williams (D., Allegheny) was one of few state lawmakers to voice concern about the allegations Thursday. "I believe victims," Williams said. "I am appalled by the accusations and I have a lot of questions about the retaliation she faced after speaking up."
Staff writers Andrew Seidman, Vinny Vella and Sean Collins Walsh contributed to this article.

Refer also to:
Jessica Denson v. Trump wins "Total Victory for Transparency! … Nothing was hidden in the end." Best: Trump can't appeal. Brava Ms. Denson, NDA killer! Law Prof Alan Garfield: "People with wealth and power have for far too long abused nondisclosure agreements to suppress information of vital public importance, including information about dangerously defective products [e.g. frac chemicals], violent sexual predators, and, in the case of Trump's wildly excessive NDAs, about a candidate for the nation's highest office. It is time for courts

and industry and politicians and churches and and and

to end this abuse."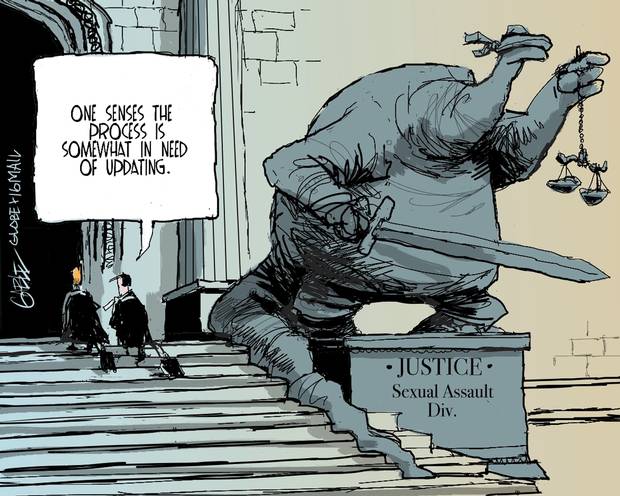 Dr. Nicole Bedera@NBedera:
One of the things that makes sexual harassment so hard to believe is that it happens out in the open. It makes onlookers think, "Wow, this must be consensual," while the victim is wondering why no one is stepping in to intervene.
Y'all. If you see this at a conference, step in.
Kalynda Gonzales Stokes PhD@KKgonza:
When you're at a conference and you're getting dinner at 11 pm at the hotel bar and you see a married professor sitting waaayyy too close to a young woman student. Now he's talking about his "potential" divorce. so sick of this.

Me too

I want to hold up a sign that says "RUN!"
It's getting worse. He's putting on all the classic moves. This is so disturbing. It is so predictable. It's so much a thing now that movies, tv shows, and books are focused on this narrative. Science has gotta change. We can't continue like this..
Norse Dog@norsedog:
As a guy, I get the part where evolution set us up to be hypersexualized bordering on insane. The part I really struggle with is how women still put up with men at large, I can't fathom the amount of self restraint, tolerance and patience that requires. Also, thanks.
Tired, real tired@stillinatl:
We're nice so we don't get murdered, but thanks.

"Be nice" was pounded into me, causing many permanent damages to my child's body that I have suffered my entire adult life. After decades of enduring men during my adult life inappropriately touching me, leaning into me, trying to terrify me, often in public, I learned the only way for me to live in peace was to stay away from humanity. I ventured out of my safe haven I had worked hard to create myself and my loved ones at Rosebud, to try to warn humanity about frac'ing. Humanity didn't deserve my sacrifices then, it still doesn't, but water for other life does.

Dee – No, not that Dee, the other one.@DeetoriaDee:
We have to. Our complaints either fall on ears that don't care or we get harmed or killed for saying something. You are not helping.
Go Forth In Love@gratefulvoice:
I didn't know science was like this. I'm so sorry. I spent many years in big tech and it was always like this.

I've endured it throughout school, university, all parts of my career.

Our raping and or rape enabling politicians appoint abusers/rapists/misogynists to the bench, in Canada too. Rape and hatred of women is everywhere.