***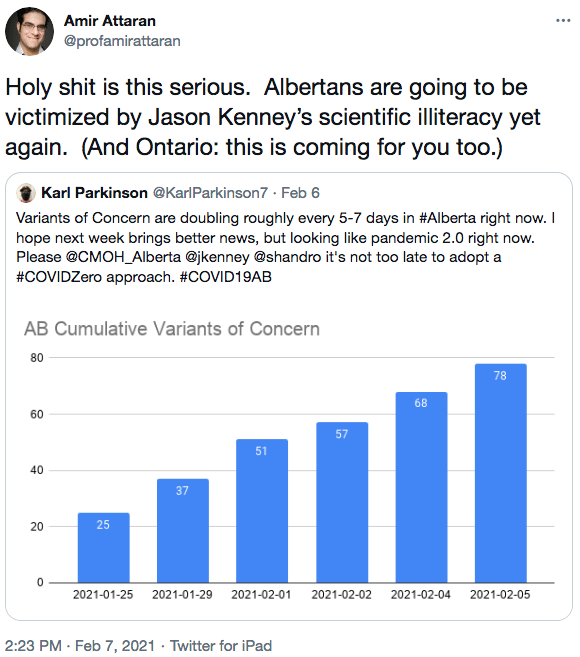 ***
If the above tweet doesn't open in this post, watch the 2 Min clip here: https://twitter.com/i/status/1357089883446145024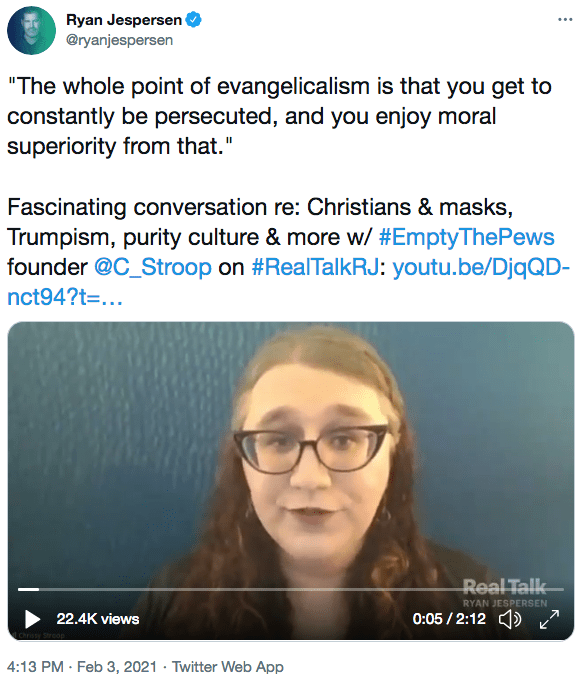 GraceLife Church in Parkland County issued a defiant public statement questioning the legitimacy of the province's COVID-19 restrictions as churchgoers flocked to its service again Sunday.
Despite being issued an immediate closure order from Alberta Health Services (AHS) in January, and more recently, a Court of Queen's Bench order, GraceLife held another large service.
RCMP officers were on scene, where signs reading "no visitors" and "churches are essential" could be seen in the parking lot, which appeared mostly full.
RCMP Cpl. Laurel Scott confirmed Sunday the church allowed more than the 15 per cent capacity limit currently in place. The RCMP is working with AHS, and would be able to provide an update on its enforcement efforts Monday, Scott said.
In the statement posted to its website Sunday, the church argued that the negative effects of the government lockdown measures on society far surpass the risk and impact of COVID-19.
"Many Albertans are afraid and are convinced of the efficacy of government lockdowns for two reasons: misinformation and fear mongering."
'May be subjected to additional penalties': AHS
Angela Unsworth, spokeswoman for AHS, said in a statement Sunday that GraceLife Church continues to create unacceptable public health risks by continuing to violate the Public Health Act, a chief medical officer of health order, a public health inspector order, and a Court of Queen's Bench order.
"AHS continues to work within the legislation and co-operatively with the RCMP. The GraceLife Church is required to pay fines previously issued by the RCMP and may be subjected to additional penalties imposed by law enforcement or the courts for continued non-compliance," she said.
But the church said it was "gravely concerned" COVID-19 is being used to fundamentally alter society and strip Albertans of their civil liberties.
"As such, we believe love for our (neighbour) demands that we exercise our civil liberties. We do not see our actions as perpetuating the longevity of COVID-19 or any other virus that will inevitably come along. If anything, we see our actions as contributing to its end – the end of destructive lockdowns and the end of the attempt to institutionalize the debilitating fear of viral infections," the church wrote.
While the church said it obeyed "most" guidelines initially, after the first lockdown was over, it returned to normal gatherings in July. When two attendees tested positive for COVID-19, it took a two-week break, and even took up live-streaming its sermons.
The church also noted that Premier Jason Kenney "deliberately referred to COVID-19 as 'influenza' multiple times in a speech announcing the end of the first declared public health emergency."
GraceLife Church in Parkland County holding another large service this morning – despite the bitter cold and orders not to, including an order from the Court of Queens Bench. #COVID19AB pic.twitter.com/1ba0oTyL0a— Lisa Johnson (@reportrix) February 7, 2021
'A clash of authority'
Dr. Robin Willey, an assistant professor of sociology who teaches sociology of religion at Concordia University of Edmonton, said Sunday there seem to be unique elements of evangelical Christian belief driving the church. However, given the church's latest statement, the decision to defy public health orders might be driven largely by politics, he said. "The question then becomes: is it their religion that is providing the legitimacy for why they're against lockdowns, or is it just the fact that people who would be against lockdowns anyway are more likely to go to that church?" said Willey.
Stephen Kent, sociology professor at the University of Alberta, said it would take a big effort on the part of public health authorities to convince the church that they are putting people at risk.
"You've got a clash of authority here," said Kent, noting the church has made some accommodations. "The authority of the preachers and surrounding leaders, versus science and public health officials."
Late on Friday night, the Supreme Court blocked California's public health ban on indoor religious services in a splintered 6–3 decision that augurs a major shift in the law of religious liberty. Justice Elena Kagan's extraordinary dissent accused her conservative colleagues of endangering lives by overruling public health officials and potentially facilitating the spread of COVID-19.
But the court's new conservative majority ignored her warning—and, in the process, gave itself new powers to strike down alleged burdens on religious freedom. The Supreme Court effectively tossed out decades of case law in a late-night emergency order, unsettling precedent that states have relied upon to craft COVID restrictions. As Kagan sharply noted, Friday's order "injects uncertainty into an area where uncertainty has human costs."
South Bay United Pentecostal Church v. Newsom is the latest in a long line of COVID cases to reach the Supreme Court. The plaintiffs challenged three pandemic-related restrictions on religious worship: a total ban on indoor services in areas where cases are surging (which covers much of the state right now); a 25 percent cap on indoor services where they are permitted; and a ban on singing and chanting during those services.
In a muddled order, SCOTUS shot down the total ban on indoor services, but upheld the 25 percent cap and the singing ban. The majority's decision—issued as a highly infectious "California variant" of the coronavirus sweeps across the state—allows residents to resume indoor worship, the cause of countless superspreader events since the start of the pandemic. While there is no single majority opinion, five justices supported the proposition that California's regime violates free exercise because it treats secular businesses more favorably than religious establishments.
Notably, no justice in the majority even pretended to apply the appropriate standard for this emergency request, which requires plaintiffs to prove that the legal rights at issue are "indisputably clear" and that an injunction is "in the public interest." They simply issued a decision on the merits, another example of the court making law through its shadow docket.

"Rule of law" when it suits their religion?

Kagan, joined by Justices Sonia Sotomayor and Stephen Breyer, dissented from this order in a blunt opinion highlighting the possibility that her colleagues' decision will kill people. "Justices of this Court are not scientists," Kagan began. "Nor do we know much about public health policy. Yet today the Court displaces the judgments of experts about how to respond to a raging pandemic. … That mandate defies our caselaw, exceeds our judicial role, and risks worsening the pandemic." She pointed out that, contrary to the court's belief, California has not actually treated churches less favorably than secular businesses and assemblies: Political meetings, lectures, and plays are also banned, she wrote—and these "secular gatherings," like religious worship, "are constitutionally protected" by the First Amendment. The court simply created "a special exception for worship services."
"To state the obvious, judges do not know what scientists and public health experts do," Kagan explained. "So it is alarming that the Court second-guesses the judgments of expert officials, and displaces their conclusions with its own. In the worst public health crisis in a century, this foray into armchair epidemiology cannot end well." She continued:
I fervently hope that the Court's intervention will not worsen the Nation's COVID crisis. But if this decision causes suffering, we will not pay. Our marble halls are now closed to the public, and our life tenure forever insulates us from responsibility for our errors. That would seem good reason to avoid disrupting a State's pandemic response. But the Court forges ahead regardless, insisting that science-based policy yield to judicial edict.
None of Kagan's conservative colleagues heeded her advice. To the contrary, five justices—Clarence Thomas, Neil Gorsuch, Samuel Alito, Brett Kavanaugh, and Amy Coney Barrett—dove deeper into "armchair epidemiology" than ever before. Gorsuch complained that California allowed "movie studios, malls, and manicurists" to open while keeping churches shuttered. He simply ignored the extensive expert testimony that religious services pose a dramatically higher risk of spreading COVID infection than these secular businesses.

As creepy as Supreme Court of Canada justice Rosalie Abella making shit up in her ruling in Ernst vs AER and the (Steve Harper heavy) Court using my case to damage our Charter?

Gorsuch also castigated California for allowing singing during film production and not during worship, disregarding the stringent rules that apply to filmmaking (including thrice-weekly testing) that cannot possibly be applied to church services. He went so far as to suggest that California officials wrote "confusing" regulations to conceal this alleged unequal treatment. (Even Kavanaugh and Barrett backed away from this attack on the state's singing rules because they found the record "unclear.") And in a startling passage, Gorsuch accused public officials of issuing COVID restrictions in bad faith: "Government actors have been moving the goalposts on pandemic-related sacrifices for months," he wrote, "adopting new benchmarks that always seem to put restoration of liberty just around the corner."
This five-justice ultraconservative majority also took a huge step toward overturning Employment Division v. Smith, the landmark 1990 precedent curtailing free exercise claims. In Smith, the Supreme Court held that religious plaintiffs cannot claim an exemption to laws that are neutral and generally applicable—that is, laws that don't target religion. While Smith was authored by Justice Antonin Scalia and joined by his fellow conservatives, it is widely despised by today's conservatives, who demand broader exemptions for religious liberty. The new majority either rewrote or implicitly reversed Smith on Friday by creating a new rule: If a law creates any exemption for any secular business or activity, then it is no longer neutral toward religion. Thus, the law must give an exemption to religious establishments and religious exercise, as well. This revision of what constitutes "neutrality" toward religion portends a new era of religious freedom jurisprudence in which churches, employers, colleges, and individuals are all able to flout laws that include a single secular exemption.

Good old "rule of law" when it suits them, in Canada too.

Chief Justice John Roberts attempted to find a middle ground on Friday, reiterating that "federal courts owe significant deference to politically accountable officials" but finding that California's total ban on indoor services reflected "insufficient appreciation or consideration of the interests at stake." But Roberts is no longer the court's swing vote, and his five more conservative colleagues seized upon this case to dramatically undercut the ability of "politically accountable officials" to limit COVID's spread—or impose any regulation that happens to burden religion. The short-term consequences of this newly extreme solicitude for religious freedom may be measured in human lives.

Yup, but gotta keep the collection plates filling up – big religion needs big money to protect its endless rapists in positions of authority. Big Religion's "Silent Shuffle" is expensive.

The long-term consequences will give free exercise priority over all other constitutional rights, regardless of the harm it may inflict on others.
Coronavirus variants are becoming increasingly concerning as they mutate. Samples of the more transmissible B.1.1.7 coronavirus variant, which was first detected in the UK, have acquired a mutation that will help them evade immune protection – the same mutation already present in the B.1.351 variant in South Africa, which is now spreading worldwide.
… It isn't yet clear if B.1.351 is more transmissible, but it is certain that it can partly evade the immunity we develop from natural infection by other coronavirus variants and from vaccines. The big worry is that it could evolve further and completely evade immunity, undermining vaccination efforts.
Lab studies have shown that a mutation called E484K helps B.1.351 to evade antibodies. This same mutation has now been found in 11 B.1.1.7 viruses, according to a UK government document. It doesn't say when or where these viruses were found.
Ravindra Gupta at the University of Cambridge and his colleagues have already confirmed that this new B.1.1.7 plus E484K variant is better at evading immune protection. In other words, this is a faster-spreading virus that is also better at evading immunity. If it isn't stopped, it could outcompete the older B.1.1.7 variant, which has already spread to many countries worldwide.
B.1.351 is also going global despite efforts to halt its spread. …
The only way to detect the B.1.351 variant is to sequence viral samples, and only about 1 in 20 samples from people who test positive are sequenced. What's more, many infected people never get tested.
… On 28 January, officials in South Carolina reported B.1.351 infections in two people with no connection to each other or to travel to South Africa. The US sequences a smaller proportion of viral samples than the UK, so even more cases could be going undetected there.
Local transmission has also been reported in Belgium, Austria and Israel, and in several countries in Africa including Zambia, Mozambique, Botswana and Tanzania. Additionally, a number of other countries including Australia, New Zealand, China and Japan have detected cases linked to travel, but haven't reported local spread.
With many countries doing little or no sequencing, it is likely that the B.1.351 variant is more widespread than these figures suggest. According to Björn Meyer at the Pasteur Institute in France, when the city of Cologne in Germany started doing a lot more sequencing, it found that 5 per cent of coronavirus infections were due to the B.1.351 variant, revealing that the virus was already well established.
There is also concern about the P.1 variant found in Brazil, which has some of the same mutations as the B.1.351 variant, including the E484K mutation. So far, though, no local transmission of P.1. has been reported outside South America.

Refer also to:
Think 2021 will be better than 2020? Dylan Morris on COVID-19 variant, B.1.1.7: "Exponentials are so cruel that nobody wants to look them in the eye"
All the world's not a stage, it's a pedophile ring! Is Rod MacLeod's ungagged legal victory against basilian pedophile priest why catholic/extreme right white lawyers took over Ontario's law society a year later? To keep vatican's Pedophile Ring & "Silent Shuffle" busy? Jury was blunt: "Put children in harm's way – grossly negligent. … Betrayal of trust with the community." Meanwhile in Australia, the ultimate court-ordered gag order betrays the public's trust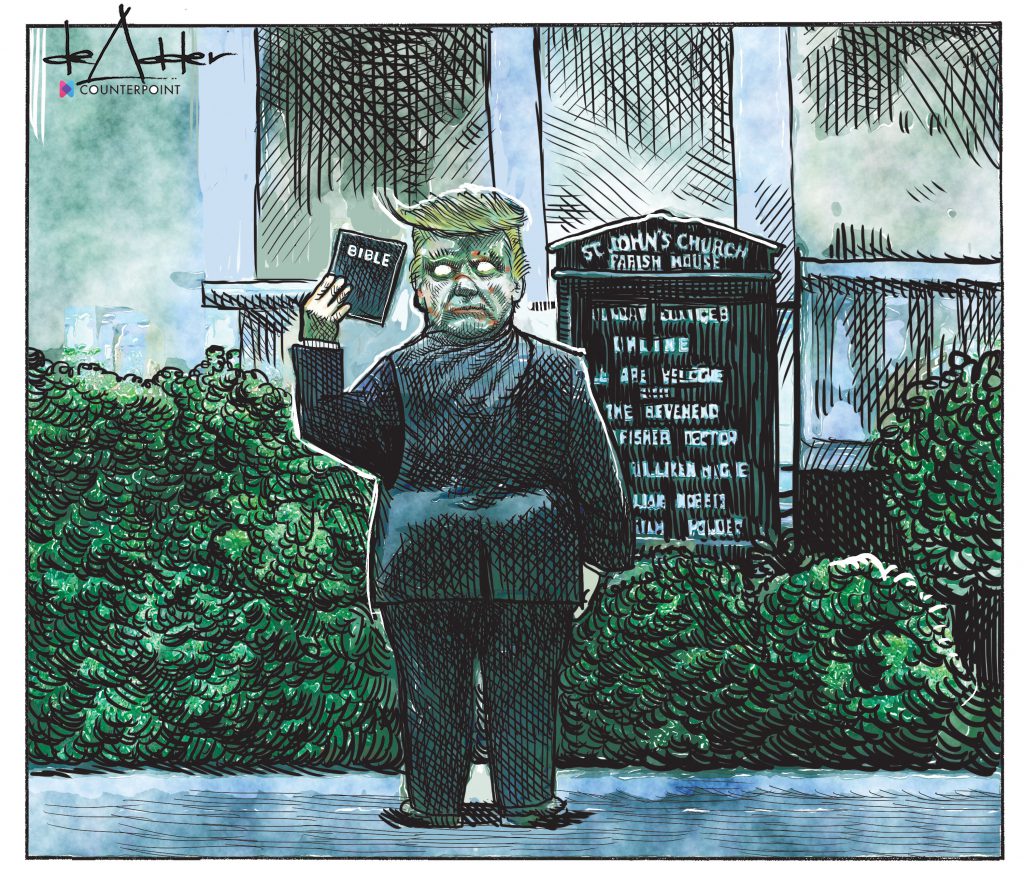 "Law" makers or pedophile catholic church protectors? Clergy sexual abuse victims in Pennsylvania *again* must wait for justice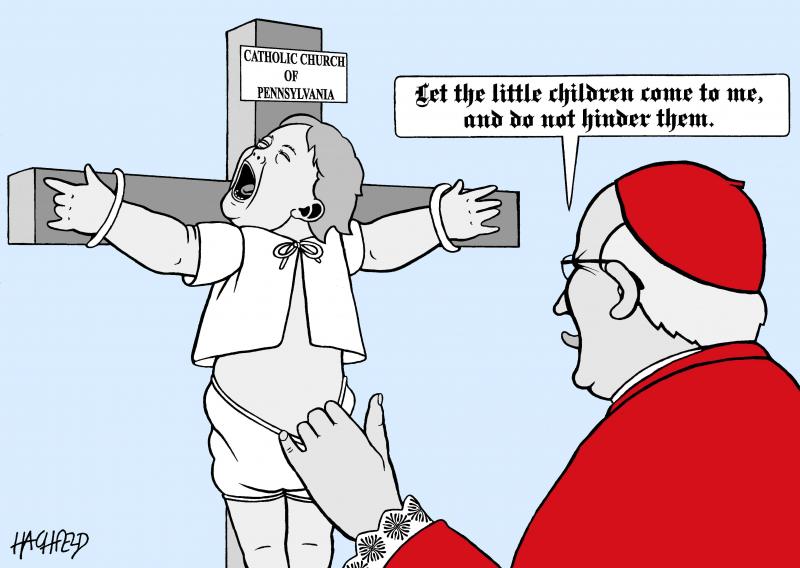 "You never really get over it." Montana pedophile (repeat offender like Epstein) facing 60 counts of child sex abuse (including rape) given gift of 1-year "Deferred" sentence in plea deal; the judges involved need to be fired and the lawyers disbarred. Georgia pedophile sentenced for 1,000 years, "probably the most prolific collector of child pornography in the entire world" gets out after appeals court says he's served enough time (a measily 8 years). Berlin authorities knowingly sent children to live with pedophiles for decades, new report reveals while Ontario's Law Society licences known convicted pedophiles (to get them on the bench?).