Held v Montana; Kids Climate Lawsuit
Inside the unexpectedly wild landmark Montana youth climate trial, Young people are attempting to hold their state accountable for fossil fuel expansion by Karin Kirk, June 15, 2023, Yale Climate Connections
When I got an assignment to cover the landmark youth climate lawsuit that went to trial in Montana this week, I thought I was going to be able to pop in, grab some salient quotes, and write up a story.
But the trial at a state district court in Helena has turned out to be unexpectedly wild. The testimony has been gripping. And the contrast between the polished lawyering of the plaintiffs' side compared to the somewhat rough-and-tumble approach by lawyers for the state of Montana took me by surprise.
The case, Held v. Montana, pits a group of 16 young plaintiffs against the state of Montana. The youth argue that the state's unabated pursuit of fossil fuel extraction is violating their constitutional rights to a clean and healthful environment.
Their argument draws on an unusual feature of Montana's constitution. Written in 1972, it reads: "The state and each person shall maintain and improve a clean and healthful environment in Montana for present and future generations."

No wonder vile lying frac enablers like Robert Kennedy Jr publicly claimed frac'ing "improves" the environment. Evil social murdering scum.

In fact, the right to a clean and healthful environment is spelled out twice in the constitution, and it's listed first among Montanans' inalienable rights.
Montana's constitution is part of why this is the first of several youth climate lawsuits to make it to trial in the U.S. Montana attempted several times to have the case dismissed.
The trial is being closely watched by climate advocates across the U.S. because it has the potential to establish a precedent that future cases could build upon. If Judge Kathy Seely finds that Montana's fossil fuel activities violate the state constitution, then the state may have to reconsider its all-in approach toward fossil fuels — though it's uncertain how that would play out.

One can dream. I highly doubt the oil and gas industry will allow her to rule that way. If she does, corporate rich will get politicians into power that will rewrite the constitution, giving fossil fuel companies all the rights, or they'll run to POTUS screaming for a new law prohibiting climate lawsuits anywhere.

Despite the high stakes, the lawyers representing Montana appeared to struggle with the topic of the case at times. During the proceedings on June 13, attorney Thane Johnson pressed climate scientists on the impracticality of electric tractors as he tried to make the point that it wasn't realistic for the agricultural sector to reduce its emissions of climate-warming pollution. (Tractors are not a large source of such emissions in the state, nor are they in the agriculture sector as a whole.)
Johnson got hung up in attempts to pronounce acronyms such as "IPCC," which refers to the Intergovernmental Panel on Climate Change, the Nobel Prize-winning group that produces scientific reports on the causes and consequences of climate change. After being corrected repeatedly by the scientist on the witness stand, Johnson said, "I'm going to write that down. There's a lot of Cs and Ps involved in this."

Was he being stupid intentionally as ordered by industry, so that citizens watching the trial do not learn about the IPCC and later google it? Heavens to Betsy, can't have citizens learning the truth about the endless harms and horrors ahead, caused by companies and our politicians lying to us, decade after decade!

During the cross-examination of climate scientist Steven Running, a co-recipient of the Nobel Peace Prize for his work as an IPCC author, the state asked Judge Kathy Seeley to dismiss IPCC reports as "hearsay."

Fucking wow. The arrogance of those serving industry and enabling the destruction of earth's livability knows no bounds.

The request was denied.
'It would mean so much for our futures'
By contrast, the young plaintiffs showed remarkable composure and poise.
Eva L., whose name is not included in court filings because she is a minor, settled into the witness stand on the first day of the trial wearing a black blazer and a somber expression.
In her testimony, she recalled the record-breaking flood on Yellowstone River in 2022. Spurred by a rain-on-snow event, a season's worth of snowpack surged down river channels and spilled out over the landscape, pulling bridges, roadways, and houses along for the ride. Eva lives a few blocks from the iconic river and spent seven hours filling sandbags that day.
"It made me feel very, very scared," she recalled.
Lead plaintiff Rikki Held spoke of the harm caused by wildfires during the summer of 2021.
"There was a lot of smoke most of the days in the summer," she said from the witness stand.

As I try to see down the Rosebud River Valley but can't because it's polluted thick with wildfire smoke mixed with frac fumes from the endless compressors that belch 24/7

That summer, she lived and worked on her family's ranch in southeastern Montana. Her community endured relentless, searing heat and poor air quality for weeks as smoke began to feel like a permanent part of the landscape. Held wiped tears away as she recounted what it felt like to work outdoors in 110-degree heat and acrid smoke.
"You just have to keep working through it," she said. "It needs to get done. That's our livelihood and we can't stop."
She sat back in her chair, emotional, and took a breather from the lawyers' questions.
"It's just stressful," she continued. "It impacts the well-being of myself, my family, my community, and people in this state."
"I know that climate change is a global issue but Montana needs to take responsibility for our part in that. We can't just blow it off and do nothing about it," she said.
"Just one step in the right direction would be most important," she said. "It would mean so much for our futures."
'The harms will get worse'
"Montana's environment is neither clean nor healthful," argued Roger Sullivan, attorney for the youth plaintiffs, in his opening statements. Climate change is taking a physical and emotional toll on the plaintiffs that worsens each year, Sullivan said.
Montana has warmed faster than the global average, heating up by 2.7 degrees Fahrenheit since 1950, leading to a cascade of environmental impacts. The state's snowpack has declined, the loss of glaciers is accelerating, and wildfire season is now longer and more intense, pumping smoke into the air and putting young bodies at greater risk.

Like in Pollution Con Country, Alberta.

Montana's children are already experiencing the effects of climate change, said climate scientist Cathy Whitlock in her testimony, and "the harms will get worse."
From copper to coal
… In theory, the Treasure State could once again leverage its natural resources to become a leader in today's energy markets. Montana is in the enviable position of having the seventh-best wind potential of any U.S. state, with access to large and eager markets for clean energy via existing, high-capacity transmission lines originally built to deliver coal-fired electric power to the West Coast. In 2016, Montana notched the first approved permit for a modern, wind-powered pumped hydro storage facility, offering flexible and clean energy storage.
But the pumped hydro project has yet to be built; it was snubbed by NorthWestern Energy, the state's monopoly utility. Montana lags in renewable energy jobs and deployment, in contrast to neighbors like South Dakota. Instead, NorthWestern Energy is making repeated attempts to increase fossil fuels in its electricity mix, aided in part by a permissive state legislature and Public Service Commission. NorthWestern Energy CEO Brian Bird acknowledged in 2023: "I may be the only CEO in the utility industry adding coal to his portfolio."

Just like Alberta, adding more and more natural gas frac'ing and coal mines. Unforgivable insane greed and stupidity.

All-in on fossil fuels
Montana has never denied a fossil fuel permit, whether for extraction, transportation, or burning of fossil fuels.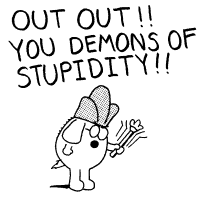 In a 2022 debate, then-candidate Ryan Zinke, now a Republican member of the U.S. House of Representatives, proudly said he wanted no part of the clean energy transition. Montana Sen. Steve Daines has received well over $1 million in campaign donations from the fossil fuel industry and routinely characterizes efforts to decarbonize energy as an "attack on American energy." During this winter's legislative session, state lawmakers tried to ban the teaching of scientific theories in K-12 education and passed new laws that block cities from making their own policies that would encourage non-fossil sources of energy.
But the legislature didn't stop there. When construction of a fossil gas plant was halted by the courts over concerns about climate-warming greenhouse gas emissions, the state swiftly crafted a new law rendering the court's opinion moot. State agencies are now prohibited from considering greenhouse gases in energy projects, a policy characterized as the nation's most aggressive anti-climate law.
What's one more oil refinery?
In the state's opening statements, attorney Mark Stermitz was dismissive of the plaintiffs' experiences, characterizing the trial as nothing more than "sweeping, dramatic assertions of the doom that awaits us all." The primary defense from the state thus far is that its emissions are "too minuscule to make any difference."

mighty pathetic

Stermitz called Montana a spectator in the realm of global climate change, adding "there is absolutely nothing Montana does or could do" to reach the plaintiffs' goal of reducing carbon pollution in the atmosphere to safe levels.
"Would an oil refinery upwind of Glacier National Park, by itself, affect the rate of glacier loss?" Stermitz asked in cross-examination of glacier researcher Dan Fagre.

Discourses of Climate Delay Reality Check:
Discourses of Climate Delay by Léonard Chemineau

Similar lines of questioning followed each expert testimony. What would be the impact of one state's emissions on a problem of global proportions? If Montana stopped burning coal, could the effect be measured in snowpack, wildfire smoke, or drought? Can a specific state policy be directly linked to the harm of an individual child in the state? If there is no measurable, specific impact, then perhaps the state has no responsibility for the peril of its children.
Then again, the same argument could be made for any large-scale problem. If any single actor is insufficient to move the needle, then perhaps all actors are free from responsibility. It's the very reasoning that has led the world into crisis in the first place.
'This is just a small step'
Twenty-year-old Sariel Sandoval is a member of the Confederated Salish and Kootenai Tribe, and she grew up on Flathead Indian Reservation in northwestern Montana. Her Salish name is "Person Who Brings the Cedar."
In her testimony, Sandoval described how climate change affects the web of plants, animals, and land around her. She observed, "It's really scary seeing what you care for disappear right in front of your eyes."

It's a painful new way of living for the humans that care, constantly grieving as climate change resulting from human idiocy and greed causes more and more phenomenal suffering for and loss of other species (never mind the direct toxic harm, eg frac waste/produced water, Alberta's massive bitumen waste lakes)

Sandoval carries out many traditional practices in her life, from picking huckleberries to digging up medicinal roots. "It's our way of life. It's the way we've survived for time immemorial," she said. "We wouldn't be here without the land. It feeds us, it shelters us. It takes great care of us, and we need to take great care of it, too."
Sandoval testified that Native communities "have lived through genocide, assimilation, relocation, termination, and so many other traumas. We can definitely adapt and survive climate change, but that doesn't make it right."

I am not so sure humans of any kind will survive the climate change humans are causing unless we start dramatically reducing our pollution and activities causing it. There is still time to act, and change, and reduce and clean up our pollution, and heal our forests and wetlands (amazing natural carbon sinks which is why I bought my land and protect the trees and wetlands on it so fiercely). But, politicians are now mostly owned by fossil fuel companies the world over, and most of the judges they appoint are so pro pollution (their retirement funds are largely invested in polluters) they can't hide their bias in their rulings and actions in court.

Follow the trial
The trial is expected to continue until June 23. For daily updates, as well as the background of the case, see Montana's Climate Change Lawsuit, a collaboration between the Flathead Beacon and Montana Free Press. Local journalists Micah Drew and Amanda Eggert are penning daily deep dives, with in-the-moment takes on their Twitter feeds.
Disclosure: Karin Kirk lives in Montana and volunteers on behalf of cleaner energy policies in the state.
***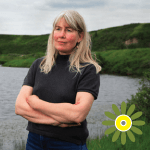 This Cowboy State Daily piece is so awful, I had to comment, often.
Scheesch, so many copying scaredy cats.
Radical Climate Lawsuit Activists 'Weaponizing' Legal System In Montana To Stop Oil And Gas, Critics Say, A radical anti-fossil fuel organization coordinated with 16 youths to sue Montana for allowing oil and gas development. Critics say climate activists are using the legal system to circumnavigate legislative processes by Kevin Killough, June 15, 2023, Cowboy State Daily

"Weaponization" interlude:


Copycat Canadian lawyers representing disgraced "creepy" Justice Russell Brown copying Trump? Pro-polluter Rep. Ryan Zinke copying Trump to denigrate kids (see below)?
Fits, the copycats have similar agendas.

2023 03: Trump Says the Justice System Has Been Weaponized. He Would Know. The former president is attempting to cast the investigations into his actions as politically motivated uses of the justice system. In office, he regularly sought to use government powers against his foes.
… "The Biden regime's weaponization of our system of justice is straight out of the Stalinist Russia horror show," he told a rally in Texas on Saturday night.
But as is often the case with Mr. Trump, his accusations — widely repeated by other Republicans — reflect his own pattern of conduct: his history of threatening or seeking to employ the expansive powers of the presidency to go after his enemies, real and perceived. …

Nasty cowards, like Encana telling angry farmers and ranchers that I am crazy and was out to destroy their prosperity from the oil and gas industry, with industry's self regulator, AER, calling me a "crazy lady" and without any evidence or trial, officially ruled me a criminal in 2005, changed, also without any evidence, to terrorist in a 2012 official court filing, just because I dared ask for regulation of Encana's crimes and mitigation for the noise impacts and drinking water contamination. All nicely swept under the rug seven years later by Supreme Court of Canada Justice Rosalie Abella changing AER finding me to be a criminal/terrorist to me being a vexatious litigant. Magic. Poof. Just like that.
Calling the Held v Montana kids radicals? That's low.
End "Weaponization" interlude.

A trial continues this week in Helena, Montana, in a case brought by 16 young people who claim that the state of Montana is violating their constitutional rights by allowing oil and gas production.
The Montana Constitution guarantees a healthy environment, but state law bars agencies from considering any action outside the state of Montana when issuing permits for fossil fuel projects, including the impacts of global greenhouse gasses.
That law, the plaintiffs argue, is therefore in conflict with the state's constitutional guarantees for a healthy environment.
Flimsy As Paper Straws
The Montana lawsuit is being led by Our Children's Trust, an anti-fossil fuel nonprofit that coordinates with children to launch lawsuits and administrative actions across the country in an effort to force states to stop allowing fossil fuel development.
The group's legal actions have all been dismissed, but it continues with the efforts, leading its critics to argue the lawsuits are meant to get media attention for the activists' cause.
The Montana case is the first of its kind to go to trial and is being closely watched in the energy world. With state and federal legislators resistant to banning fossil fuels, climate activists are hoping the courts will do what elected representatives won't.
"They know their policies are unpopular and as flimsy as the paper straws they drink their kombucha out of," U.S. Rep. Ryan Zinke, R-Montana, told Cowboy State Daily. "Unfortunately, they know how to weaponize the legal system at the expense of the American people."
Meritless Action
… "Unfortunately, these climate activists often use children to place their agendas and political theater in the spotlight, this time using the legal system as nothing more than a tool for their meritless action," Cassie Craven, managing partner for Longhorn Law Firm in Cheyenne, told Cowboy State Daily.
Zinke, who served as Secretary of the Department of the Interior under Donald Trump, also was critical of the organization's tactic of using children.
"It's upsetting that these mentally unstable activists scare kids and use them as props in their culture wars," he said.
According to the Our Children's Trust's tax documents, it's received more than $15 million in donations since 2016.
"They have more personnel than the Department of Justice," Ryan Maue, a research meteorologist, told Cowboy State Daily.

Ryan Maue Interlude
Dr. Ryan Maue is a meteorologist and the current chief scientist at the National Oceanic and Atmospheric Administration (NOAA). Maue was appointed to NOAA in late 2020 after the abrupt dismissal of former chief scientist Craig McLean. Maue is a former researcher with the Cato Institute, a libertarian think tank that has tried to raise uncertainty about anthropogenic climate change in the past. While Maue is respected by some for his work in the field of atmospheric science, his views on climate change have alarmed many.
Maue on Climate Change:
Maue does acknowledge that a connection between the burning of fossil fuels and increasing global temperatures exists. However, Maue has questioned what he perceives to be 'climate alarmism,' and doesn't believe that the effects of climate change will be catastrophic if humans continue to burn fossil fuels. He is highly critical of politicians and scientists who link climate change to extreme weather events, such as the destructive California wildfires in 2020, and disputes the idea that rapid climate change in the Arctic can have global effects. He has also criticized politicians and activists advocating for major reductions of fossil fuel emissions, and wrote an op-ed in the WSJ criticizing accurate climate projections made in 1988 by NASA scientist James Hansen.
End Ryan Maue Interlude

Blaming Montana
The plaintiff's case rests on blaming climate change for causing experiences they've had with wildfires, hot temperatures and floods, or making the events worse.
E&E News gave glowing profiles of each of the 16 young people in which they talked about experiences they had with bad weather. For example, Rikki Held, the lead plaintiff in the case, talks about a 2012 wildfire that burned her family's ranch and left them without electricity for a month.
Maue said that it's more than a stretch to blame Montana for those experiences, because even if the state were to actually eliminate all fossil fuel development, it would just import oil and natural gas from out of state.

Dude! Over the top not true. There many other sources of energy that can be created in Montana. Besides, when the oil and gas runs out everywhere, then what? Import it from states that have also run out?

"Montana is still going to use oil and gas. They're just not going to extract it locally. They're going to get it from somewhere else," Maue said.

Mr. Maue and Cowboy State Daily, See above Discourses of Climate Delay poster. Which one are you?

Held admitted to E&E News that climate change is a result of global activities, but she said that the state of Montana has to take responsibility for its part, presumably by not allowing any oil and gas development. How that would have stopped the wildfire in 2012, Held doesn't say.

How condescending. Taking responsible appropriate real action now will of course not stop something that happened a decade ago, but it will help reduce such events in future. Doing nothing will result in much worse events, more and more frequent and escalating in harm and costs to repair/rebuild.

According to a study published in February, U.S. greenhouse gas emissions haven't increased since about 2005.

Not true, see interlude below.

Meanwhile, China and India have rapidly increased theirs.

Also not true.


Another interlude (also, go study Discourses of Climate Delay poster again). USA's methane emissions/leaks from frac'ing and oil and gas operations/facilities have been dramatically increasing for decades, notably since frac'ing invaded the States. Methane is a much worse greenhouse gas than CO2.
End Another interlude

Attribution Science
Maue said there's also no evidence linking any individual wildfire or other weather event to climate change.

Also not true.

Instead, the plaintiffs create that link with what's called attribution science. It's a field that was developed specifically for these kinds of lawsuits, he said.

What a liar. Attribution science arose from the work of Richard Heede and was unrelated to any lawsuit.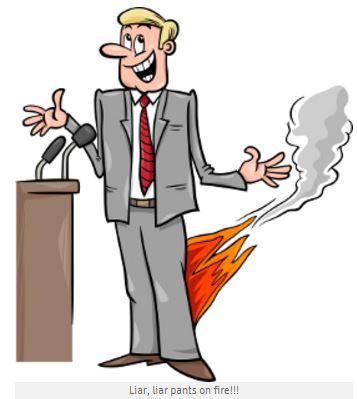 It estimates the probabilities that an individual weather event was made worse or more likely as a result of increased carbon dioxide in the atmosphere.

Wrong again, or perhaps intentional disinformation. In my understanding, attribution science is about determining which companies/jurisdictions are doing the polluting, and harms, and by how much so that they can be made to pay their fair share of the damages. A useful simple tool for determining how much different companies owe different communities/countries/states, and especially useful in courts.

"It's not actually that climate change caused this event, or that climate change is a serious actor out there that pushes a button and produces a weather event," Maue explained.

Whao, dude, you need to do some reading.

Attribution science is very complicated

No. It's not. It's quit stunning how simple it is and right up the judicial alley for using as an accurate tool determining damages.

, Maue explained, and many judges aren't always up to speed on how it all works. To help judges understand the science the climate activists are using to make their case, the activists provide training sessions.

Activists or courts? It seems training sessions on climate change was started by courts and provided by lawyers, not activists. Years ago, U.S. District Judge William Alsup asked lawyers for two California cities and five of the world's largest oil and gas companies to present "the best science now available on global warming" and held a one day workshop in court.

For example, the Climate Judiciary Project, which is one program under the Environmental Law Institute, educates judges on "the impacts of climate change and the ways climate science is arising in the law."
Maue said, besides attribution science, the case also tries to appeal to the judge's emotions.
"The emotional testimony of the children is apparently just overwhelming," Maue said.

What a coward. That's a low blow, as low as denigrating the kids as "radicals." Besides, Maue sounds like he's about to pop, his emotions are so hotly getting the better of him, because a bunch of kids were granted a trial. I bet Maue's having nightmares the courageous kids might win.

Wyoming Is Likely Safe
Wyoming has no such constitutional protections for a healthy environment, so it's unlikely any such lawsuit would happen in the Cowboy State. …
Fundraising
Budd-Fallen also doesn't think the Montana case will produce a lot of legal precedent that would strengthen cases in other states, should the plaintiffs be successful.
"The state of Montana's laws are only unique to the state of Montana," Budd-Falen said.

Pennsylvania has similar law (Other states can as easily add in such protections as they take away):
§ 27. Natural resources and the public estate.
The people have a right to clean air, pure water, and to the
preservation of the natural, scenic, historic and esthetic
values of the environment. Pennsylvania's public natural
resources are the common property of all the people, including
generations yet to come. As trustee of these resources, the
Commonwealth shall conserve and maintain them for the benefit of
all the people.
(May 18, 1971, P.L.769, J.R.3)
Should the court side with the plaintiffs, she said, it would provide emotional

like for major surgery or rape recovery?

support to climate activists and gain them lots of positive media coverage.
This would send a message that climate activists can potentially deprive the world

roaring laughter! How scared these Trump copycats are!

of fossil fuels with enough legal actions.
"In terms of raising money for more litigation and that kind of thing, there's no question that this case will have an impact," Budd-Falen said.
Kevin Killough can be reached at [email protected].

Refer also to:
2023: Chemical Makeup of Gas Leaked from Abandoned Wells
2021: "Methane Emissions from abandoned oil and gas wells in Canada and the US" by James P. Williams, Amara Regehr and Mary Kang in Environmental Science and Technology, DOI: 10.1021/acs.est.0c04265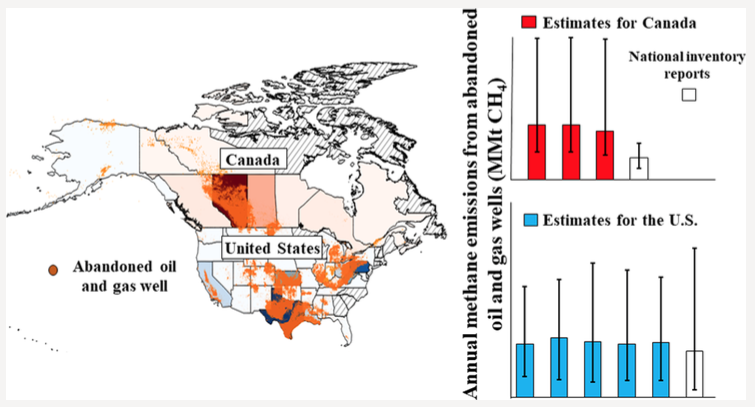 Satellites show major new methane leaks: Oil and gas industry responsible for far more methane in atmosphere than previously thought; Undetected methane leaks from energy industry are major global issue
2019: Rhode Island vs 21 Oil & Gas Companies: Judge William Smith characterized operations "leading to all kinds of displacement, death (extinctions, even), and destruction….Defendants understood the consequences of their activity decades ago…. But instead of sounding the alarm, Defendants went out of their way to becloud the emerging scientific consensus and further delay changes – however existentially necessary – that would in any way interfere with their multi-billion-dollar profits."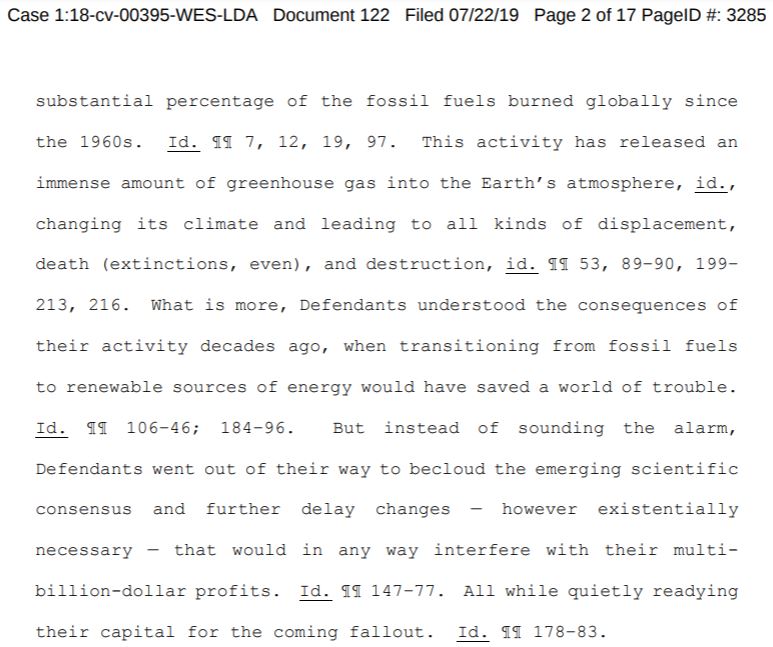 Yet another new study: USA Permian Frac Basin leaking massive amounts of methane, "the largest source ever observed in an oil and gas field," more than double federal estimates. How many decades will the frac fraud go on for and why do NGOs, synergy groups **and lawyers** keep enabling the fraud?
The biggest con ever? Millions of abandoned wells enabled by politicians, regulators & courts. Oil, gas 'n frac industry rapes, profits 'n runs, hangs the public with clean up, a climate menace & endless health harms & cruelty
New study in BC. Atmospheric pressure can dramatically affect how much industry's leaking natural gas might escape from subsurface into atmosphere. "Decreases in barometric-pressure led to surface gas breakthroughs (more than 20-fold increase in less than 24 hrs), even in the presence of low-permeability surficial soils."
After decades of lies to landowners and the public by CAPP, industry & energy regulators, University of Guelph Study Proves Potentially Explosive Methane Leaks from Energy Wells Affects Groundwater, Travels Great Distances, Poses Safety Risks. Will the lies stop now? Not Likely. Will groundwater monitoring begin now? Not Likely.
Whistleblower: High Ranking EPA Official Covered Up Methane Leakage Problems Across US Natural Gas Industry; Inspector General called to investigate scientific fraud risking safety of workers, communities
In the Birthplace of U.S. Oil, Methane Gas Is Leaking Everywhere
"Satellite retrievals and surface observations of atmospheric methane" in new study "suggest that US methane emissions have increased by more than 30% over the 2002–2014 period"
Industry Fuming because Study Finds Newer and Unconventional Gas Wells Leak Methane More than Older and Conventional Wells; Problem Could be Nation-wide Putting Aquifers and Families at Risk
Planet Sludge: Millions of Abandoned, Leaking Oil Wells and Natural-Gas Wells Destined to Foul Our Future
BC Tap Water Alliance Press Release: Attribution Science Proves Now is the Time for Canadians to Step Up and Sue the Canadian Association of Petroleum Producers and the Alberta Energy Regulator for Cumulative Fraud
Lawsuits in USA testing "attribution science." Researchers can link weather events to emissions and companies responsible. "This body of literature…tells us that dangerous climate change is upon us, and people are suffering and dying…and it's going to get worse." For any potential uncertainty about climate attribution, there's at least one truth that should override the rest: Fossil fuel companies "were aware decades ago what trouble climate change would be."
New Study on Climate Litigation: Failing to heed latest science or lawyers intentionally working to ensure their clients' lawsuits fail to keep big polluters, judges and enabling "regulators" and gov'ts happy?
"The stakes are formidable." California communities' climate lawsuits, key hearing this Wed, allege fossil fuel companies actively worked to discredit climate science and block limits on greenhouse gas emissions.
Dear Ruby River Capital LLC and your Énergie Saguenay: Take your greedy Clusterfuck lawsuit for *your* failures back to Hell. How many hundreds of $Billions would *you* owe Canadians for your part in burning Canada up and polluting our climate, air, land, water and public health via frac'ing? You owe us! Not surprising Osler represents you.
1991: 1991: Illinois: Lodene Clark lives on top of NA's largest underground gas storage leaking so badly: "The air explodes around her home"

Excerpts below from Bob Donnan's daily mailout from Pennsylvania:
UN chief says fossil fuels 'incompatible with human survival,' calls for credible exit strategy
"Trading the future for thirty pieces of silver is immoral"
The head of the United Nations launched an angry tirade against fossil fuel companies Thursday, accusing them of betraying future generations and undermining efforts to phase out a product he called "incompatible with human survival." Secretary-General Antonio Guterres also dismissed suggestions by some oil executives — including the man tapped to chair this year's international climate talks in Dubai — that fossil fuel firms can keep up production if they find a way to capture planet-warming carbon emissions. He warned that this would just make them "more efficient planet-wreckers."
Fears of hottest year on record as global temperatures spike
Global temperatures have accelerated to record-setting levels this month, an ominous sign in the climate crisis ahead of a gathering El Niño that could potentially propel 2023 to become the hottest year ever recorded. Preliminary global average temperatures taken so far in June are nearly 1C (1.8F) above levels previously recorded for the same month, going back to 1979. While the month is not yet complete and may not set a new June record, climate scientists say it follows a pattern of strengthening global heating that could see this year named the hottest ever recorded, topping 2016.
HELD v. MONTANA
Yesterday's testimony reminded me of our very own Commonwealth of Pennsylvania. Like Pennsylvania, the legislative and regulatory framework in Montana greatly favors fossil fuel extraction, while working hard to stymy the growth of renewable energy. While the first part is oddly understandable knowing our coal history, the second part, working to kneecap renewables, is clearly "Stuck on Stupid" and severely outdated, like some of the 'good ole boys' (and gals) who keep it that way. "Old school" will only continue the rapid demise of our burning planet. Time for some 'new blood' to take charge and show some real leadership!
One of the Montana plaintiffs, by the name of Claire, testified yesterday about how climate change had adversely affected the ski season in Montana. But what really piqued my interest, was when she talked about her disappointment that her elementary school wasn't able to install solar panels to help counter climate change.
When she found out that it basically boiled-down to a money issue, what did she do, but go out and raise $125,000 which was enough to put solar on her school along with two other schools!
During testimony, you will often hear attorneys and witnesses refer to the Montana Environmental Policy Act or MEPA:
https://leg.mt.gov/committees/interim/past-interim-committees/2017-2018/eqc/montana-environmental-policy-act/
Along with additional information, you'll find the ZOOM link here:
https://www.youthvgov.org/held-v-montana
'I'm a prisoner in my own home,' asthma sufferer, 15, tells landmark US climate trial
Mica is one of the 16 youth plaintiffs in the 2020 lawsuit Held v Montana, which is being heard in the state capital, Helena, this week. The challengers allege that state officials have violated their constitutional rights to a healthy environment. The trial, which began on Monday, marks the first ever constitutional climate trial in US history. A lover of the outdoors, Mica, who lives in Missoula, Montana, said he was frequently bothered by smoke from wildfires. This makes it hard to go for runs, something the young plaintiff has enjoyed since he was five. When he can't train due to the smoke, Mica said, he feels "trapped". "I can't get my mind off things," he said. In 2020, Mica contracted Covid and was forced to isolate from his family in his basement. Because of the intensely hazy conditions, he could not go outside. "I'm a prisoner in my own home," Mica, who this spring was diagnosed with asthma, wrote in a poem at the time, which he read on the stand.