Ed Deak will be missed by Diana French, June 16, 2015, Williams Lake Tribune
Ed Deak left us last week.
He will be missed by the local art community.
Known internationally, his work included paintings and woodwork. He was a strong supporter of both the Station House Gallery and the Museum of the Cariboo Chilcotin.
He will be remembered in the Big Lake area as a neighbour and supporter of community events. A huge number of people will miss his pithy comments on a number of internet venues. He had strong ideas about the economy, government, agriculture — you name it.
I don't remember how I met Ed and Marta Deak, but Ed wrote a column for the Tribune while I was editor.
For those who want to know the Deaks' story, Marta is featured in the book Women of Brave Mettle. My memorial to Ed is to tell you his economic ideas.
They weren't what everyone wants to hear. No doubt his ideas were shaped by his early days in Europe in the Second World War.
Ed believed wealth is the temporary control of energy. He said wealth cannot be created, it can only be taken from others, from the environment, or from future generations.
He said no one had ever proved his theory wrong. He felt the only solution to modern woes was the rebuilding of self sufficiency at all levels, and helping other areas of the world with appropriate technologies to permit them to survive with the least ecological damage to local and global systems.
He saw globalization as a fraud by a conspiracy of multinationals to take over and control the world's resources. He said the B.C. economy isn't leaking jobs, just exporting them under "free trade rackets to our wealth creating foreign investors' slave labour factories, so they can make more profits to buy B.C. up from under our feet."
There was more, but whether you agreed with Ed or not, he made you think. That isn't a bad thing to do.
Diana French is a freelance columnist for the Tribune. She is a former Tribune editor, retired teacher, historian, and book author [Emphasis added]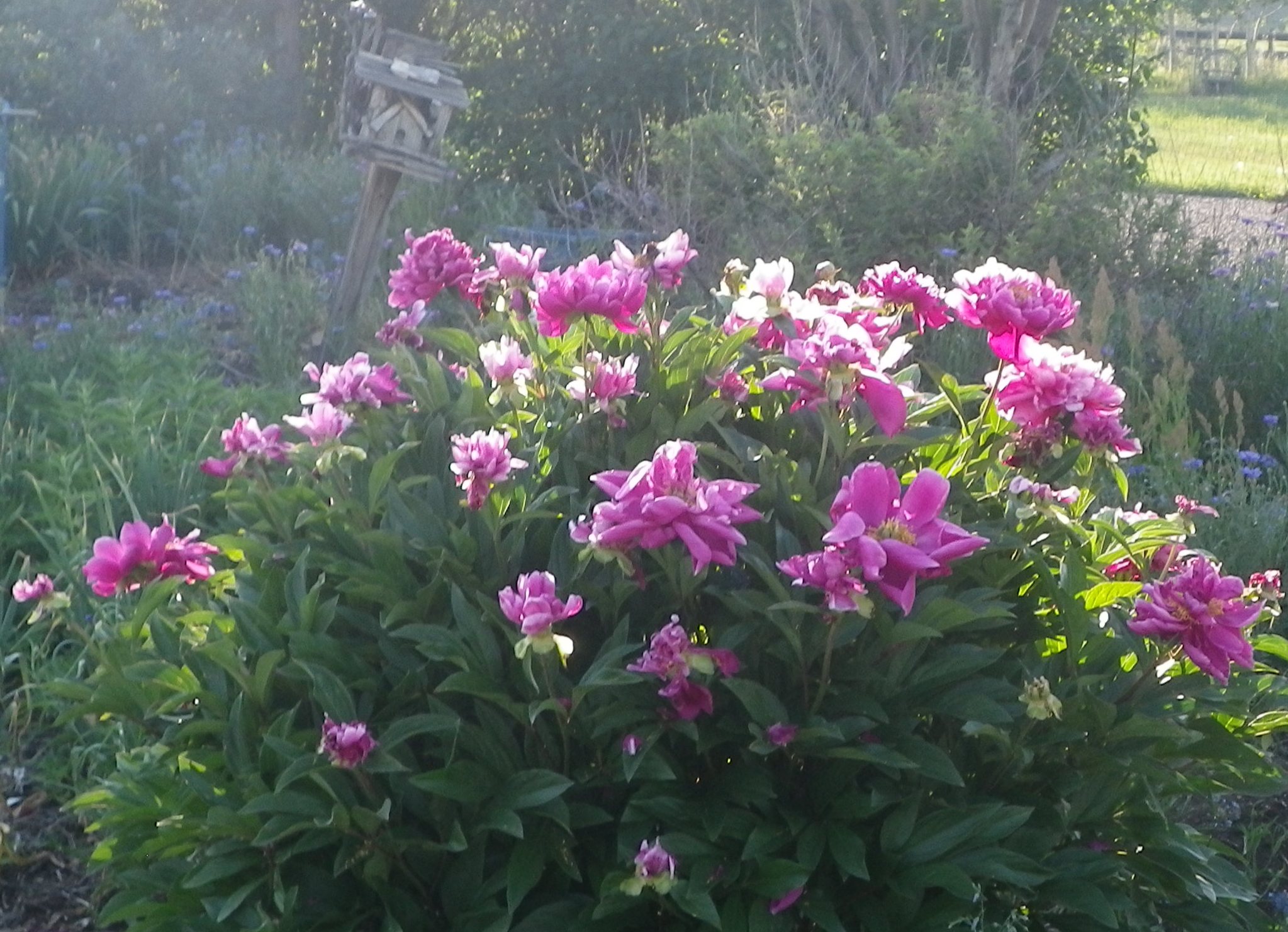 Ending peonies at Rosebud
A few Ed Deak comments on Disqus:
Squamish Mayor Says No to LNG Plant, with Strings Attached
The world is running out of drinking water for billions of people and these maniacs want to waste and lose incredible quantities more to bolster up an economy they are killing with their free trade rackets.
BC Natural Gas Reserves Inflated, Revenues Overstated, Report Finds
With water tables shrinking, water shortages all over all over, even here in BC, where do these maniacs think all the water is going to come from to do endless fracking to please our "foreign investors" ?
Haven't thy figured it out yet that apart from the incredible waste of irreplaceable resources, foreign investment doesn't bring anything to a country, because it is a perennial debt ?
'Change Has Finally Come to Alberta': Premier Elect Rachel Notley
It will be interesting to see what Notley's NDP will do to force the Tar Sands disaster on Canada and the world.? Let us hope this also will signal Harper's disappearance from our TV screens.
Jobless Folks, Working Moms, and More Left Out of Canada's Budget
… The worst and biggest crimes against humanity and the Earth, like fracking, thousands of industrial activities, and the worst of them all, called "economics", are being taught in our our universities as "sciences", with nobody daring to question them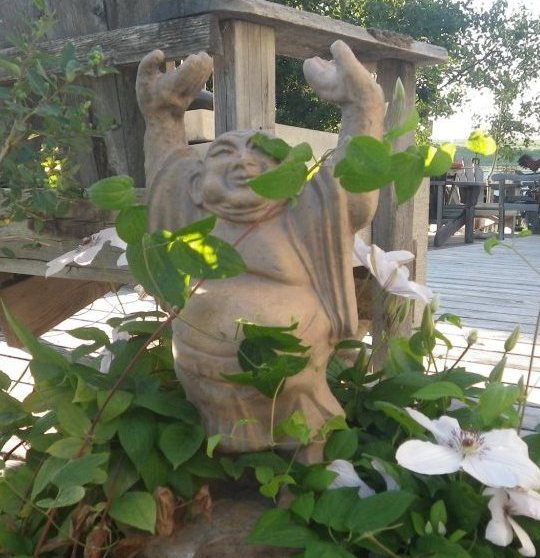 Clematis and abundance at Rosebud