Public sector unions plan to launch a legal challenge after Alberta's finance minister quietly signed ministerial orders at the end of the year that they say give the government-owned investment manager more control over workers' pensions.
One of four orders signed by Finance Minister Travis Toews on Dec. 23 changed the terms of the Alberta Teachers' Retirement Fund (ATRF) to allow the Alberta Investment Management Corporation (AIMCo) to reject changes proposed by the pension manager in its investment policy.
The orders, which came into effect Jan. 1, follow the November 2019 implementation of Bill 22, an omnibus bill introduced and passed within four days which moved investment control of 82,000 practicing and retired teachers' pensions to AIMCo from ATRF by December 2021.
Toews has said repeatedly that public sector pension boards, including the ATRF, would continue to control their own investment strategies and decisions.
But according to the ministerial order affecting the ATRF, the finance minister can intervene and dictate how investment management services are provided by AIMCo to ATRF until both parties come to a deal.
ATRF and AIMCo are without an agreement, despite an initial deadline of June 30, 2020 followed by an extension to Oct. 31, 2020.
Jerrica Goodwin, press secretary to Toews, said in a statement Wednesday the order was necessary as a temporary measure to ensure that the pension plan remains appropriately managed.

Pffft, appropriately stolen, more like it.

"We are confident that ATRF and AIMCo will be able to come to an agreement. Once the parties agree to a final investment management agreement, the ministerial order will no longer be in effect," she said.
The ATRF said in a statement the order does not impact members' pension benefits.
'We call it theft': unions
Along with the ATRF, the Local Authorities Pension Plan (LAPP), Special Forces Pension Plan (SFPP), and Public Service Pension Plan (PSPP), together representing more than 450,000 individual pensions, received ministerial orders reserving AIMCo's right to reject amended investment policies from fund managers.
Speaking on behalf of the Alberta Union of Provincial Employees (AUPE), the United Nurses of Alberta (UNA), the Health Sciences Association of Alberta (HSAA), and the Alberta division of the Canadian Union of Public Employees (CUPE), Alberta Federation of Labour (AFL) president Gil McGowan said Thursday unions will be arguing in court that Bill 22 is unconstitutional.
"AIMCo and the finance minister will be the deciders, and the hundreds of employers, and the hundreds of thousands of workers who actually pay into the plan, have to shut up, take what they are given and trust that the government and AIMCo will do what's best," said McGowan.
McGowan added that the unions believe the government's end game is to use the pension funds to prop up oil and gas ventures in the province that have seen difficulty raising money from international investors.
"The finance minister and premier might call this administrative reform. We call it theft," said McGowan.
The order affecting its fund first became public when the ATRF published a statement Jan. 11.
Normally, the government publishes ministerial orders. Goodwin said in this case, the change applies to a specific group, so the order was given to the affected parties.
Teachers 'across-the-board livid'
Greg Meeker, a school principal and former board member of the ATRF, said last week that while benefits are defined by law, costs are not, and an increased cost to members was his biggest concern given AIMCo's performance.
During a debate in the legislature in November 2019, Toews promised that, with larger economies of scale, AIMCo could "deliver with lower costs."

Pfffft x 1,000. Unwise to believe any word he (or anyone in KKKenney's UCP) spews.

But the order states that AIMCo's costs "should be lower" than market standard fees. That's a red flag for Meeker, since it doesn't force AIMCo to provide investment services at a lower cost.

Nice to see Albertans finally learning how things roll in Kamikaze Land. "Should" is the oil and gas industry's (and AER's) favourite escape hatch word. Means nothing enforceable – like industry's voluntary "best practices" and "guidelines."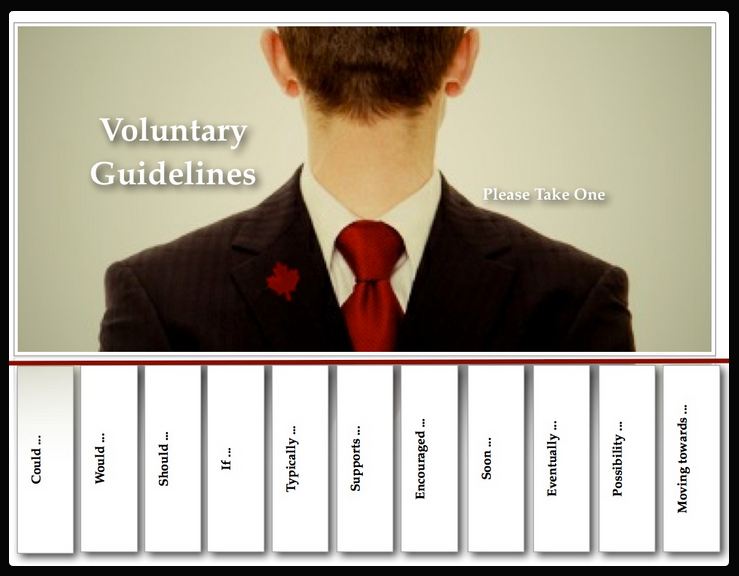 By taking unilateral control of the pension fund's management, Meeker said AIMCo is being given the right to refuse ATRF's strategy.
"Imagine you have some money with a stock broker, and you picked up the phone and told the stockbroker to sell all the IBM shares that you have, and the stockbroker says 'I decline to take that order' — how's that going to go over with you?" he said.
He said teachers were outraged by Bill 22, but he is hearing even more anger from them now.
"It's across-the-board livid," he said.
Alberta Teachers' Association (ATA) president Jason Schilling is also incensed by the order.
"Now we have an investment agreement with loopholes big enough to fit a bad $2.1 billion volatility bet," said Schilling in a Wednesday statement, referring to an investment strategy that led to billions in losses by AIMCo in early 2020.
'Broken promise': NDP
NDP Labour and Immigration critic Christina Gray called on Toews Wednesday to reverse the ATRF order, calling it a "broken promise."
Gray said she had no faith the government would negotiate an agreement so that ATRF could direct its investments, noting Toews could have extended the deadline and brought in an arbitrator.
"They used the cover of the pandemic to sign the order, they waited until teachers were swamped with the return of students to online learning and back to school to even mention that they were giving coercive control of the pensions to AIMCo," said Gray.
A few of the comments:
John Chin:
Q: just what the hell is AIMCo ???
A: ( copy and pasted ) AIMCo, a provincial corporation, manages the investments of several provincial government funds, including the Heritage Savings Trust Fund. It also invests money in the pension funds of more than 300,000 Alberta public sector workers…
" CEO leaving AIMCo in wake of $2.1-billion investment loss " CBC News · Posted: Nov 18, 2020 2:48 PM MT | Last Updated: November 18, 2020 by Janet French …
and then this,
quote – the CEO ( name withheld to protect Kevin's identity ) was paid $2.8 million in compensation in 2019 (!!!) according to AIMCo's annual reports – unquote
people, it is time,
" Change
You can change " – Tears for Fears
Dan Morrison:
Yet another example of old world models of governance allowing an elected neighbour to conjure power out of thin air in making a law that is corrupt!
To those blind enough to see 'the pension' as the issue here – your day will come…when the same 'incorrect Principle' is applied corruptly towards your own assets!
If you are a person that understands honesty – then you already know that this action is corrupt…just like equalization tax, national carbon tax, shut down of resource extraction, etc…
Mr Kenney and the UCP have no justification for initiating this action – and have not defined why the Albertan's who gave them their jobs should even consider allowing such a transaction!
ATRF is an incredibly successful group of local people that have a decades long 'open and transparent' track record of sound financial success!
One would never move away from what the ATRF has accomplished – unless…an elected servant has conjured up a side hustle with 'friends' and then practiced incorrect principles of governance to enrich said 'friends!'
As an example of similar principles – imagine our provincial govt being farmed out to China for all decision making and administrative control.
This is another item to add to a rapidly growing list of actions – that are occurring under the Mr Kenney led UCP crew…that clearly identifies a pattern of extreme overreach of authority that elected govt simply does not have; and allows every honest person to witness the characteristics that the UCP value.
Step by step – and group by group…Alberta is accepting incorrect principles of governance that history has already shown where this leads…and unless the public quickly understands this; state control awaits.
Time for Mr Kenney to go back east to where he is from…
Jack Hill:
The problem with Conservative ideology is that eventually, you run out of other peoples money, so you are forced to steal it.
collier phone:
So Kenney and the UCP, have a bad gambling addiction. They just gambled and lost billions of taxpayers money with the cancellation of Keystone XL. Now, they figure they can gamble and win and want to gamble with Teachers retirement funds, hoping to invest that money into big oil companies, many of which are on the verge of bankruptcy.

Refer also to:
UCP appoints another "dickhead" to direct AIMCo: Nova Scotian Bob Kelly, past CFO of Wachovia (laundered $billions for drug cartels) and fallen from grace exCEO of Bank of New York Mellon.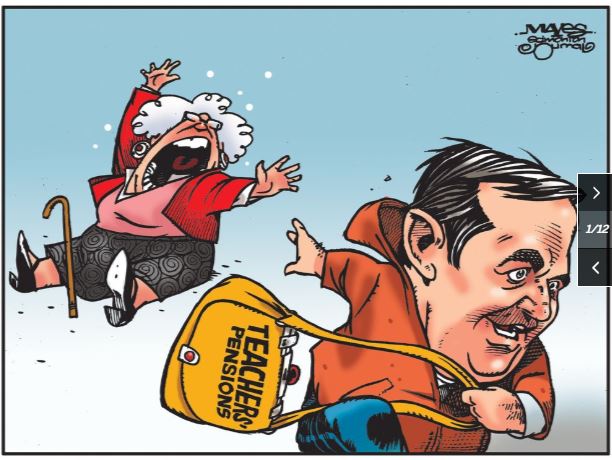 2019 11 03: Kenney stealing $16.6 Billion from Alberta teachers to give yet more corporate welfare to polluting oil & gas & frac bankrupters via AIMCo? Includes revealing comments by Diana Daunheimer.