WATCH: West side landowner protests oil drilling in Lethbridge by Teri Fikowski, October 17, 2013, Global News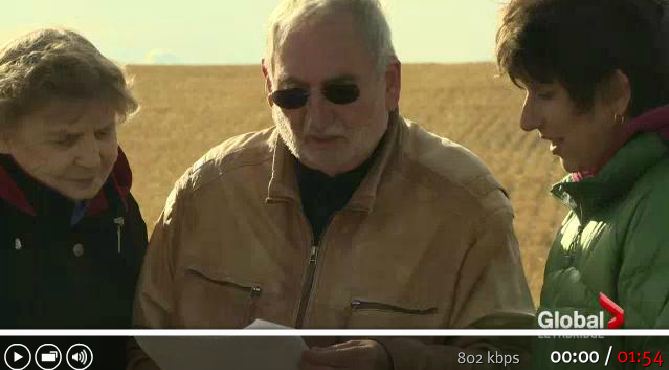 Potential future oil and gas development within Lethbridge city limits has become a contentious issue among residents. Jenny Skinner is among those concerned and protesting oil exploration on her property. She owns 160 acres of farm land in southwest Lethbridge and says she was approached by Calgary-based Goldenkey Oil with a document to lease nearly six acres of her property. Skinner refused to sign but tells Global News she later learned she legally only has surface rights to the land and no control what happens underneath the soil.
"The worst thing is it took us alot of years to pay for that, thinking it was my land. Now we find out the government can do what they want with it," she adds.
GoldenKey Oil has secured the mineral rights from Alberta Energy but has yet to receive approval from the province's energy regulator to begin drilling. However Chair of the Lethbridge branch of the Council of Canadians, Sheila Rogers, says 100 per cent of the Alberta Energy Regulators is funded by the industry. "So we're really concerned that they'll be making decisions for themselves, for the industry, and not for the public's interest," she says.
Many residents such as Skinner have voiced their concerns about oil developments within municipal limits, including increased traffic flow, hindering future other westside developments and polution of the Old Man River."
"The oil well is not going to benefit us. You know there's a lot of pros and cons, but mostly cons in my opinion" says Skinner. A community meeting with Golden Key representatives is being planned for late October. [Emphasis added]