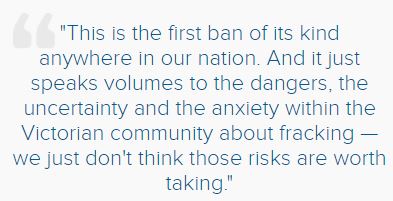 2011 08 03: Australian Petroleum Association: Coal seam damage to water inevitable
The coal seam gas industry has conceded that extraction will inevitably contaminate aquifers. "Drilling will, to varying degrees, impact on adjoining aquifers," said the spokesman, Ross Dunn. "The intent of saying that is to make it clear that we have never shied away from the fact that there will be impacts on aquifers," Mr Dunn said.
2014 08 28: Canadian Association of Petroleum Producers: Coal bed methane operations contaminate water resources
Yet CAPP's Alex Ferguson says many worries about water quality are based on past operations involving coal-bed methane — shallow deposits in closer proximity to groundwater. These did occasionally contaminate water resources, he says. In some of the more infamous instances, affected landowners could light their well water on fire.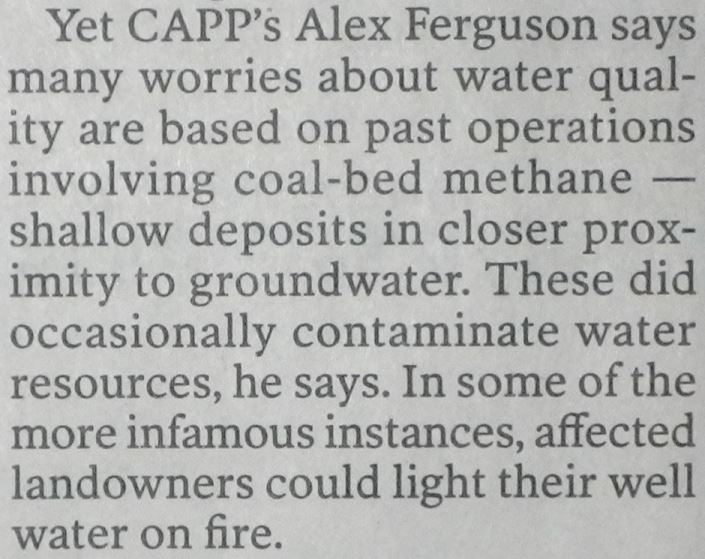 Alex Ferguson was appointed Commissioner and CEO of the BC Oil and Gas Commission from 2007-2011
Victoria to ban fracking: 'The health and environmental risks … outweigh any potential benefits' by Darren Gray and Nick Toscano, August 30, 2016, The Age
A permanent ban on fracking and all exploration and development of unconventional onshore gas will be introduced across Victoria, in a move the state government described as historic and a first for Australia.
Premier Daniel Andrews said the government would introduce the ban later this year, to protect the state's valuable farming sector, which earned billions of dollars in exports each year and employed nearly 200,000 people.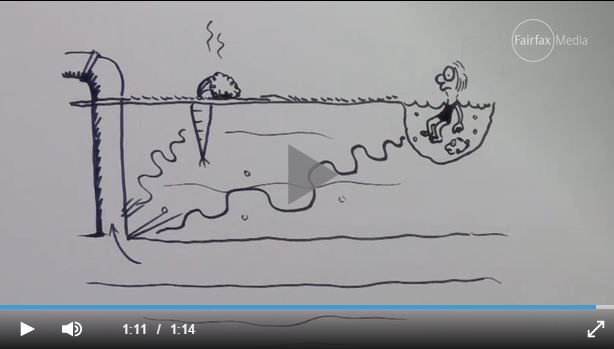 Excellent video at link: Coal seam gas: What's it all about? Coal seam gas, fracking, extraction: here's what it all means.
"We've listened to the community and we're making a decision that puts farmers and our clean green brand first," he said.
South Gippsland resident Deborah O'Connor said she was "thrilled" with the government's decision.
Ms O'Connor, a school teacher and a beef cattle producer from Berrys Creek, also said: "I'm absolutely delighted at what the government has had the courage to do."
"It would not have been an easy decision … They had to stand up to the gas companies and the energy resource companies and I think that was a very brave thing to do."
The ban represented a really important decision for regional communities, tourism and the environment, the premier said.
"We've got something very special across our state, and

we're not going to risk it by virtue of dangerous, very, very dangerous practices such as fracking."
… A state parliamentary inquiry into the industry last year received more than 1600 submissions, most opposing fracking.
The government announcement was immediately welcomed by the Victorian Farmers Federation and campaigners who oppose the development of unconventional gas exploration.
But it was blasted by the Australian Petroleum Production and Exploration Association, which said the state government had played politics. "Every independent, scientific inquiry confirms that, properly regulated, unconventional gas is safe," the association's chief executive Dr Malcolm Roberts said. [Where in the world is the oil and gas industry allowing unconventional oil and gas development to be anything but massively deregulated?]
"Activist fear campaigns can create confusion and uncertainty in the community but our political leaders have a responsibility to rise above such campaigns and support an honest, factual debate.
"The decision today is short-term politics that will leave Victoria exposed to unnecessarily high energy prices."
But Mr Andrews said the decision was "just common sense".
"This is the first ban of its kind anywhere in our nation, and

it just speaks volumes to the dangers, the uncertainty

and the anxiety within the Victorian community about fracking."
However, the government has left open the possibility of an onshore "conventional" gas industry which did not use fracking, in future years.
The government will introduce a bill to extend the moratorium on onshore conventional gas exploration and development until 30 June 2020.
Mr Andrews said extensive technical, environmental and scientific studies on the risks, benefits and impacts of onshore gas would be undertaken before a decision was made.
This work would examine "how much is there, what's involved in getting it out of the ground, [and] can it be done safely", he said.
"The government's decision is a win for Victorian farmers, who have been calling for an on-going ban on all forms of onshore gas development until at least 2020," said the VFF's Gerald Leach.
Ursula Alquier, from Lock the Gate, said: "Labor has shown real leadership by listening to community concerns. The Andrews government has shown us today that they are unwilling to risk Victoria's strong agriculture and tourism economy," she said.
But one of the Labor Party's largest affiliated unions, the Australian Workers Union, has warned the Andrews government against banning conventional onshore gas exploration and extraction.
AWU state secretary Ben Davis said the onshore conventional gas moratorium would trigger an "exodus of investment and jobs from Victoria."
"Given the declining state of our manufacturing sector, we need conventional gas to continue as an industry in its own right and as a reliable and affordable source of energy," Mr Davis said.
"We cannot keep on closing doors and expect jobs to magically appear from nowhere."
Greens energy spokeswoman Ellen Sandell said: "The fracking ban is a relief, but it's disappointing the government is leaving the door open to conventional gas drilling after the next state election."
Opposition Leader Matthew Guy said the Coalition had proposed a moratorium on fracking in September last year.
"This is nothing new," he said. [Emphasis added]
Victorian unconventional gas exploration ban to end fracking and CSG extraction by ABC News, August 30, 2016
The Victorian Government is introducing legislation to permanently ban exploration and development of unconventional gas in the state, including coal seam gas and fracking.
Key points:
Legislation will permanently ban development, production of all unconventional gas in Victoria
Moratorium on conventional gas extraction to be extended until 2020
Government says ban will protect Victoria's agriculture sector
The legislation — the first of its kind in Australia — will be introduced into State Parliament later this year.
Premier Daniel Andrew said the ban would protect the reputation of Victoria's agriculture sector and alleviate farmers' concerns about environmental and health risks associated with hydraulic fracturing, known as fracking.
"We've listened to the community and we're making a decision that puts farmers and our clean, green brand first," he said.
… The Government said the decision, which responds to a parliamentary inquiry, acknowledged the risks involved outweighed any potential benefits.
The inquiry last year failed to reach a consensus on whether to implement a temporary or permanent ban on the sector, instead recommending further studies be undertaken, including a review into the potential human health impacts.
… Unconventional gas, such as coal seam gas, shale gas and tight gas, is found in complex geological systems and is difficult to extract.
Conventional gas is found in sandstone reservoirs and can be easily extracted with traditional well-drilling techniques.
Farmers 'erring on the side of safety'
Victorian Farmers Federation president David Jochinke said while some landholders might miss out on an opportunity to make money if they have gas on their land, the decision was in the state's greater good.
"The science isn't conclusive that it isn't going to affect other landholders. So one landholder may say 'Yes', but that affects the whole aquifer if something doesn't go right or we don't understand what is going on.
"We're erring on the side of safety on this, and making sure that everything's in place, and for us this is a good outcome that achieves that."
The Greens said it was disappointed the Government had left the door open for conventional gas drilling after the next state election.
"We won't stop fighting until all onshore gas drilling is banned," spokeswoman Ellen Sandell said.
"Today's announcement is a big step in that direction, but we won't relax until farmers and regional communities know they are protected from all onshore gas mining."
A moratorium on fracking has been in place in Victoria since 2012. [Emphasis added]
State says 'no' to fracking and coal seam gas with permanent ban by Jerico Mandybur, August 30, 2016, Mashable
In a first for Australia, the state of Victoria has banned all fracking and coal seam gas exploration.
The government said the permanent ban on fracking and "the exploration and development of all onshore unconventional gas in Victoria" was an effort to protect the state's agriculture sector and regional communities.
… "Victorians have made it clear that they don't support fracking and that the health and environmental risks involved outweigh any potential benefits," said Andrews.
He added, "Our farmers produce some of the world's cleanest and freshest food. We won't put that at risk with fracking."
The ban also ensures the extension of the 2012 moratorium on conventional onshore gas exploration until 2020, however offshore gas exploration will continue as normal.
… A blanket ban on fracking is also being hotly contested in Australia's Northern Territory, where the Labor party (led by Bill Shorten, who is critical of fracking) won a state election Saturday. That led Matt Canavan, the federal resources minister, to suggest a fracking ban would be "an act of economic self-harm," according to the Financial Review. [Emphasis added]
Victoria to permanently ban fracking and coal seam gas exploration, Activists and farmers hail decision after inquiry into onshore unconventional gas received 1,600 submissions by Melissa Davey, 30 August 2016. The Guardian
Victoria is to introduce a permanent ban on all onshore unconventional gas exploration, including fracking and coal seam gas, becoming the first Australian state to do so.
The premier, Daniel Andrews, made the announcement on Tuesday morning and said legislation for the ban would be introduced later this year, making the current moratorium on unconventional gas exploration permanent.
… A statement from the Department of Premier and Cabinet said: "It is clear that the Victorian community has spoken. They simply don't support fracking.
"The government's decision is based on the best available evidence and acknowledges that the risks involved outweigh any potential benefits to Victoria."
The government said the move would protect the reputation of Victoria's agriculture sector, which employs more than 190,000 people; provide certainty to regional communities; and end anxiety felt by farmers about the environmental and health risks associated with fracking.
… The Greens energy spokeswoman, Ellen Sandell, welcomed the news, describing it as "a relief to communities that have fought the threat of fracking for years".
"This decision proves the power of grassroots advocacy," she said. "Individuals have won over powerful and influential mining companies, and the Greens are proud to have led the political campaign which forced the government to support a permanent ban.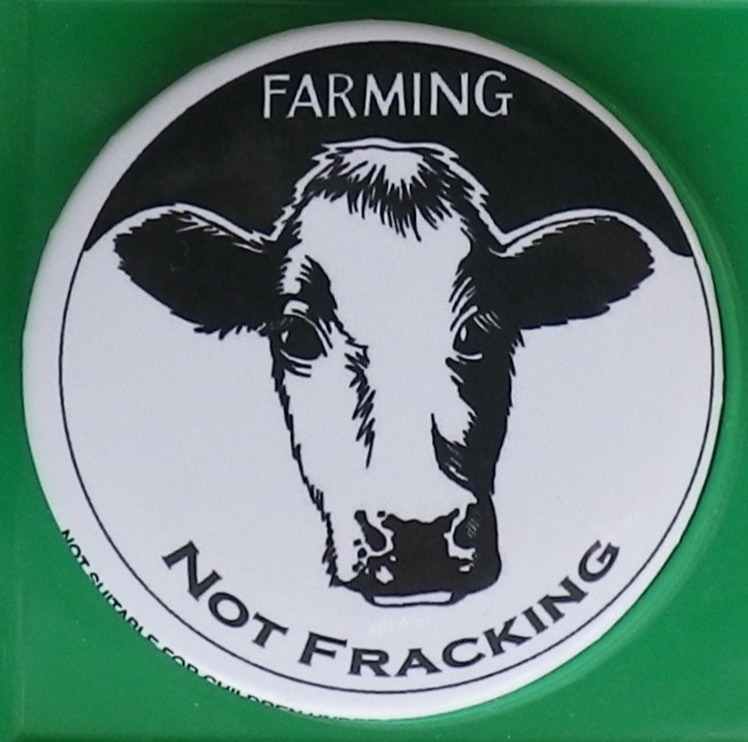 … A dairy farmer in the Victorian coastal town of Seaspray, Julie Boulton, said the threat of unconventional gas mining had been hanging over farmers' heads for years. "It has been so heart-wrenching at times, when we thought the drill rigs were coming and there was nothing we could do," she said.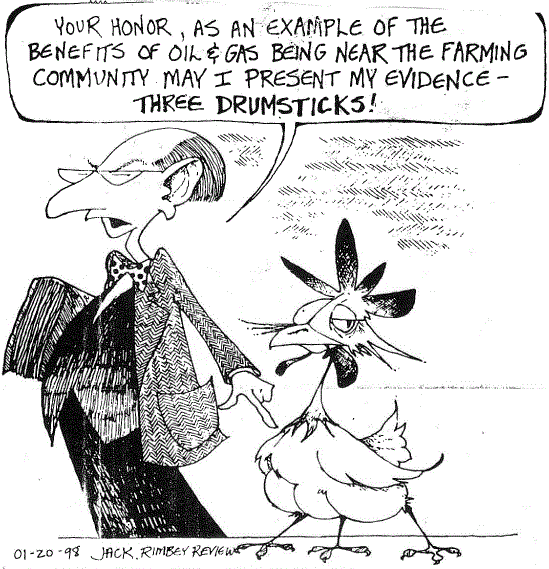 "But we pulled together as a community and decided to fight this threat to our farmland, water and health and today's decision is just fantastic – we are ecstatic."
Over the past five years the Lock the Gate coalition of rural communities, environmental groups and farmers has fought unconventional gas exploration.
Chloe Aldenhoven, coordinator for Lock the Gate, said about 1.4m hectares of Victoria was threatened by some form of onshore gas mining, which included coal seam gas, tight gas, shale gas and underground coal gasification. "Labor has shown real leadership by listening to community concerns," she said.
"This is good news for every Victorian, but for the farming communities that have been fighting to stop this industry for over five years now, this is a wonderful day. This decision gives them certainty to move forward, and this decision protects Victoria's vital clean and green image."
Principal Adviser at The Australia Institute, Mark Ogge, praised the ban as "sound economic and energy policy".
He said that Queensland's experiment in unconventional gas had demonstrated that the economic benefits promised by the gas industry had largely failed to materialise, while negatively impacting other industries. Research had found that for

every 10 new gas jobs, 18 agricultural jobs were lost,

he said.
"The manufacturing industry has been one of the biggest losers with LNG exports allowing gas suppliers to drive up prices to Australian users, and suppliers exercising their market power keep Australian prices high even as global prices collapsed," Ogge said.
"We now have the ridiculous situation that Australian gas is now cheaper in Korea than it is in Australia. That's a double-disaster for local manufacturing jobs.
"What benefits there are, have gone almost entirely to the overseas owners of global oil and gas companies licensed to export Australian gas, largely at the expense of Australian businesses and local jobs." [Emphasis added]
[Refer also to:
2015 08 15: How harmful is fracing to human health and water and air quality? Very. Commentary by Dr. Anthony Ingraffea on existing peer-reviewed, published science and new CNA report
2015 10 22: "A terrible terrible day." George Bender, CSG (CBM) impacted farmer, Darling Downs, Queensland, killed himself. "Not only does this community have to live with this scourge of CSG coal seam gas mining on a daily and nightly basis, now they have to deal with one of their most-respected and most-loved community members taking his life."
2015 10 22: If frac'ing is safe & wonderful, why so many gag orders, why is fracking killing hope, people, fish, animals, vegetation, water, air, soil, and busting caprock? Why so much fraud by regulators, politicians, companies, NGOs, experts, academics etc covering up murderous corporate crimes: threats, bullying, abuse; dropping rodent shit into water wells of the harmed; trespassing, home invasions, interrogations of harmed families by police; intimidation; "terrorist" labeling to violate rights of citizens filing lawsuits? George Bender "died of a broken heart" says family.
2015 12 16: Dr. Anthony Ingraffea's testimony to Parliamentary Inquiry on Fracing in SE of South Australia
…
It is a similar situation on air quality: 92 per cent find negative impact, bad impact on
air quality; 8 per cent say no measurable impact on air quality. Water quality impacts: three-quarters of the papers published so far find that there have been bad impacts on water; about one-quarter say no measurable impact. There's a growing consensus, the number of papers is growing, and the consensus is growing, and it's now your responsibility to learn about this and decide what to do about it.
To summarise: again, because of the two fundamental differences between shale gas development and conventional gas development—spatial intensity and technologies of scale—I am making the following four assertions with regard to your terms of reference.The risks of groundwater contamination in your state, if you go ahead with shale gas development, are very high. Why would they not be? What makes you think you're going to be different from Pennsylvania?
…
I didn't say anything at all at this point about the potential net economic outcomes to
the region and the rest of the state, partially because the economics in Australia are different from the economics in the US, but I would point out that in the US the shale gas boom has busted. It's done; it's over. Let me repeat that: the shale gas boom is over in the US. The US will never again produce as much shale gas as it did in 2014. All the major shale gas plays are in decline except for one.
Shale gas is an extension of the fossil fuel era. It is not a 100-year supply. It is not a
50-year supply. In the US, it will wind up being about 10 to 15 years' supply. That's my testimony.
MUST WATCH: Fracking Investigation 5:41 Min by Paul Makin, Broadcast: Wednesday 16th December 2015, TodayTonight, Channel 7 filmed Ingraffea's testimony
Is it a lucrative source of state revenue or fracking folly? The world expert who warns we just aren't ready to do it right:
"The risks of groundwater contamination in your state if you go ahead with shale gas development are very high."
"It was the best evidence that the committee has heard so far. … All of this from arguably the foremost expert on fracking in the world."
"Flaring for a shale gas well can go on for weeks, not hours, weeks.
"I would hope that you do not develop the shale gas fields in the south east corner of your state."
"….the evidence given…was alarming."
"The frackers have told the inquiry everything is rosie, nothing bad is going to happen."
"Whether it's south Australia shale or south Texas shale, it's impermeable, and to get seven to ten per cent of the gas out of it, you have to beat it to death with many wells."
"You have no excuse for ignorance."
2016 04 09: "Mr Bender's death was 'a snap decision' after Origin Energy tried to force him to sell." Family of George Bender Submission to Senate Inquiry into Regulation of CSG (CBM) Industry: 1,000 pigs dead due to gas industry pollution ]