Bob Hansen interviews Jessica Ernst November 25, 2017 11:05 AM – 12:05 PM Pacific Time, on CHLY 101.7 FM out of Nanaimo, a campus community FM station, powered by volunteers.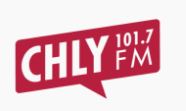 All shows on this station can be heard live at www.chly.ca, click on 'Listen'
Located in downtown Nanaimo, under the Queens Hotel. Accessible via Lois Lane, and the stairs next to Black and Blue Tattoos.
#2, 34 Victoria Cres
Nanaimo BC V9R 5B8
Canada
Office: (250)716-3410
Studio: (250)740-1017
REGULAR OFFICE HOURS
Monday to Friday 9:00 AM to 2:00PM
The interview will be for an hour.
Bob will send Ernst a copy of the audio file to add to this post, for those unable to listen live.