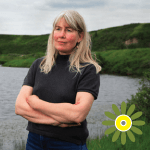 What surprises me most in this Hummel case is that his law licence was revoked. Wow.
Many more bad judges need to be removed from the bench and lawyers disbarred, including in Canada.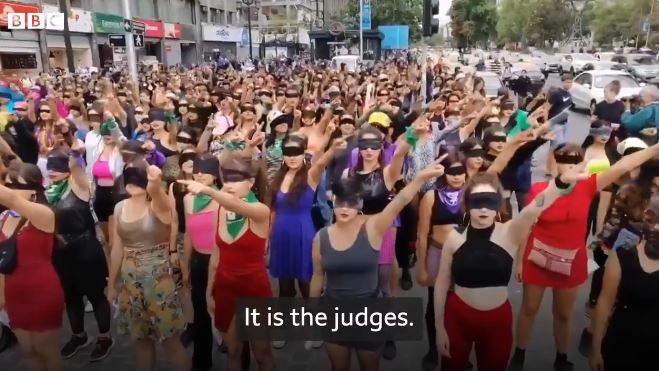 W.Va. Supreme Court Revokes Former Circuit Judge David Hummel's Law License by The Intelligencer, Mar 28, 2023
Read the Supreme Court's order to annul the law license of David Hummel
CHARLESTON — The West Virginia Supreme Court on Friday annulled the law license of attorney David Hummel, who late last year resigned as a judge in the state's Second Judicial Circuit.
Hummel's resignation and the formal loss of his law license came after the state's Judicial Investigation Commission lodged several complaints against him — including that he improperly used public dollars meant for court treatment programs, that he belittled children who came before him, and also that he violated his own rules concerning handguns in the courtroom.
The order from the Supreme Court on Friday indicates that Hummel, of Moundsville, consented to having his law license annulled. It is addressed to "David W. Hummel Jr., an inactive member of the West Virginia State Bar."
"On Feb. 21, 2023, the Office of Lawyer Disciplinary Counsel, by Rachael L. Fletcher Cipoletti, Chief Lawyer Disciplinary Counsel … filed a petition for disbarment to request that the court accept the annulment of the license to practice law in the State of West Virginia of the respondent, David W. Hummel Jr., and the formal affidavit, under seal, of the respondent consenting to voluntary disbarment," the Supreme Court's order reads.
"Upon consideration, the Court does grant the petition. It is ordered that, pursuant to Rule 3.25 of the Rules of Lawyer Disciplinary Procedure, the license to practice law in the state of West Virginia of the respondent, David W. Hummel Jr., is annulled by voluntary consent."
The loss of Hummel's law license is the latest chapter in what has been a bizarre and concerning series of events in his former courtroom.

Bizarre like Canada's supreme court Justice Russell Brown's reported inappropriate drunken antics and unwanted touching in a bar in a fancy resort in Arizona. I expect Canada's self regulator of judges, the Judicial Council, is working hard trying to find ways to make the complaint against him go away.

The Judicial Investigation Commission's complaint focused on three areas: the alleged misuse of public funds, how he treated some children in his courtroom, and how he brandished a weapon in front of attorneys arguing a case before him.
– According to the JIC, in 2019, in seeking to change the service provider for the Adult Drug Court in the Second Circuit from the Day Report Center to a local private mental health facility, Hummel went to the Marshall, Wetzel and Tyler county commissions seeking $30,000 from each to fund a case coordinator and take care of other expenses. Half of that money was maintained by the mental health provider. Hummel asked and received the rest back and "improperly placed it with a general receiver," according to the JIC. The JIC said Hummel repeated that process again in 2020.

Lawyer-judicial types sure like to do the hanky panky with money that does not belong to them.

Hummel "used his position as judge to obtain money from the County Commissions," the JIC wrote in its admonishment. "He then incorrectly placed half the money with a general receiver when that process is clearly designed for active court cases and not the funding in question. He inappropriately retained absolute control of the money and spent thousands of dollars for improper purposes."
– According to the JIC, Hummel presided over a 2020 hearing in an abuse and neglect petition alleging that the natural father of two minor daughters abused them. According to the admonishment, Hummel accused the older daughter, age 7, of lying, which brought her to tears, and told the younger daughter, age 6, that she had implicated the mother in a "sinister" plot to falsify allegations against the father. This was done via in-camera interviews, despite video recordings of prior interviews with the children.

Fracking Hell! How did this cruel bastard become a lawyer, never mind a judge? He sounds a brute like Harper's judge Robin Camp (but Alberta's self regulator of lawyers disgustingly gave Camp his law licence back after he was no longer judge).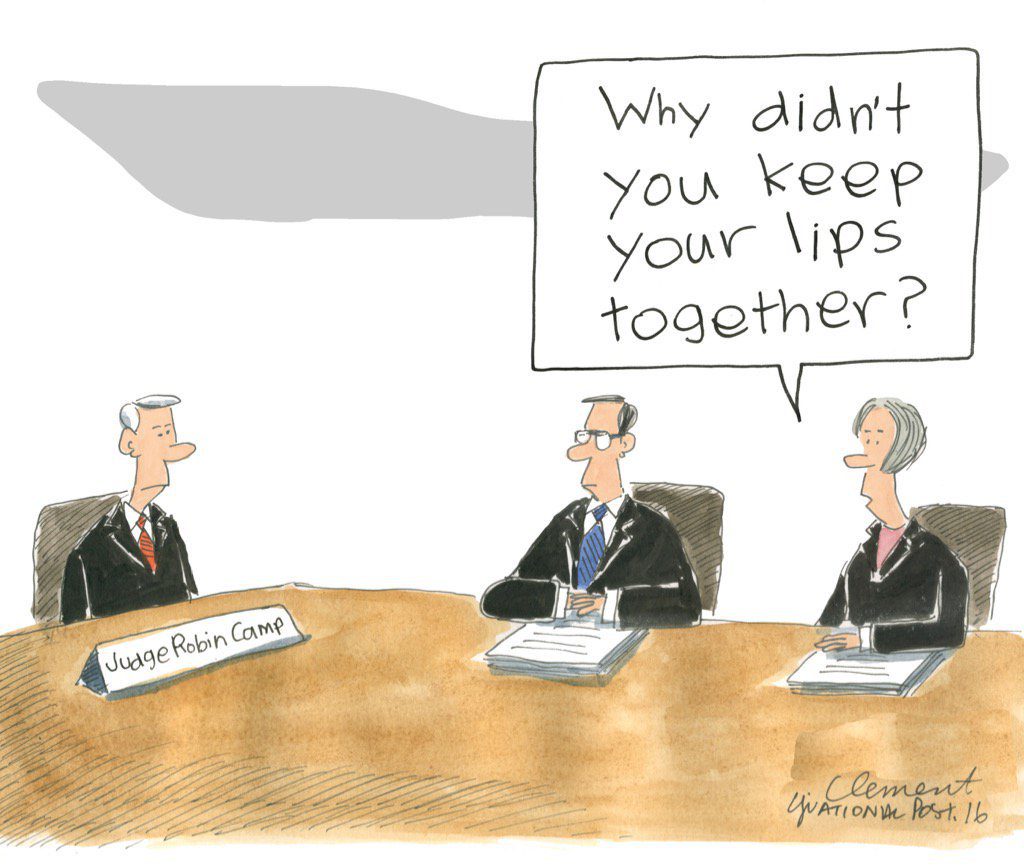 No wonder lawyer self regulators licence known convicted pedophiles and raping religions appear to have taken over Ontario's self regulator of lawyers (to keep raping away without legal consequence).

Hummel issued a final order in the case holding that the children were not abused or neglected by the father and dismissed the petition. The West Virginia Supreme Court ruled that Hummel "failed to make the requisite findings of fact and conclusions of law" and sent the matter back to Hummel with instructions to issue a new order containing those findings of fact and conclusions of law.
In 2021, Hummel issued a revised final order which held there "was no clear and convincing evidence of any abuse or neglect by the father," reinstated parenting time and dismissed the action from the active docket. The matter again was appealed to the state Supreme Court, which vacated the lower court's dismissal of the petition and remanded the matter to another judge.
"Respondent (Hummel) knew or should have known better," the JIC wrote in its admonishment. "He is a longtime lawyer and former assistant prosecutor. At the time of the incident, he was a seasoned veteran of the Court. He had absolutely no business calling a child of tender years a liar or suggesting to an impressionable 6-year-old that she engaged in some 'sinister plan' regarding her father."
– Hummel, again according to the JIC, violated his own administrative order regarding firearms in the courtroom. His 2013 order directed that all circuit court judges, family court judges, Supreme Court Justices and senior status judges that carried a firearm in a courtroom "take reasonable measures to ensure that any firearm he or she may possess on the aforesaid premises is concealed such that the same is not displayed." During a 2022 hearing in a civil case, Hummel took out the gun he was carrying and displayed it for all to see, the JIC said.
"It is incredulous for a judge to violate his own administrative order, but that is what (Hummel) did when he pulled out a gun and showed it in the courtroom," the JIC wrote. "It is no wonder to this Commission that his conduct resulted in nationwide publicity. He not only humiliated himself, but he also caused great embarrassment to the court system as a whole and is admonished for his actions."
Messages left for Hummel were not immediately returned on Monday
EQT Tells 4th Circ. $40M Royalty Dispute Must Be Shut Down by Morgan Conley, Law360, July 20, 2021
EQT Corp. urged the Fourth Circuit on Tuesday to put the kibosh on oil and gas royalty owners' $40 million trespassing suit against the company in state court, arguing it was "nonsensical" for a lower court to find a decade-old settlement doesn't bar the state-court action.
In an opening brief, EQT told the circuit court it must reverse U.S. District Judge Joseph R.
Goodwin's refusal to enjoin a group of royalty owners led by Marcus Huey from pursuing trespass claims in state court. The company told the appellate court that Judge Goodwin failed to uphold settled precedent that a state court action can't proceed if it conflicts with the terms of a settlement approved by a federal court.
"If not reversed, this decision will invite an overwhelming number of collateral attacks on federal class action settlements in state court proceedings," EQT said. "This will seriously undermine the class action mechanism and deter parties from entering into class action settlements."
EQT took particular issue with the lower court indulging the idea that the Huey plaintiffs' leases may have terminated prior to them accepting the terms of a 2010 deal that bars settlement class members from asserting claims released under the agreement. Even if the Huey plaintiffs' leases had terminated, they would still be included in the settlement class because it was defined as all those who "entered into" a flat-rate lease with EQT or its predecessors, the company argued.
The 2010 deal at issue in the present dispute ended class claims that EQT improperly paid royalties by deducting post-production expenses or paying a standard royalty amount annually regardless of what was produced under the lease. The contract was known as a "flat-rate lease" and the Huey plaintiffs were part of a flat-rate subclass, according to Judge Goodwin's opinion.
The Huey plaintiffs are now accusing EQT of trespassing after allegedly discovering that a lease it held had terminated as early as 1987 when production on a well lapsed. Without a lease, the company trespassed on the property years later to drill new wells, the owners allege in the state court action.
Those allegations are separate from the settlement agreement that resolved claims 'based upon the failure to pay proper royalty,'" according to Judge Goodwin's April order.
EQT fought Judge Goodwin's characterization of the Huey plaintiffs' state law claim as one for trespass as opposed to a royalty claim, saying that because the plaintiffs "pleaded their state court trespass theory within a contractual claim," it is a royalty claim that is barred by the prior settlement agreement. EQT reawakened the long-dormant docket for the settled class action in September, urging the court to enforce the terms of the deal and block the Huey plaintiffs from pursuing over $40 million in damages from the driller in state court, arguing the settlement bars claims EQT trespassed on their mineral estate.
The royalty owners accuse EQT of making improper royalty payments and taking improper deductions for oil and gas produced under a lease in northern West Virginia. The state court suit includes claims of breach of contract and breach of contractual duty of good faith and fair dealing. It accuses EQT of trespassing on the royalty owners' mineral estate, alleging that a failure to "maintain operations going back to the 1980s" means the company forfeited the lease.
EQT told the court in past filings that it petitioned the state court to grant summary judgment in its favor on the claims related to the trespass allegations, informing the court that the class settlement bars the claims that the lease was terminated. The state court rejected EQT's motion for summary judgment in mid-August without explanation, the company said in the motion urging the federal court to enjoin the state court action.
EQT unsuccessfully sought to disqualify the state court judge overseeing the Huey matter, Judge David W. Hummel Jr. In April, the West Virginia high court refused to disqualify Judge Hummel from royalty disputes involving EQT, including the Huey matter.
The ruling shut down the company's claims that the judge isn't impartial because he has a financial stake in oil and gas interests in the county he presides over. After reviewing the evidence EQT submitted to support its allegations against Judge Hummel, the Supreme Court of Appeals determined that "a conflict of interest does not exist and that Judge Hummel's disqualification is not warranted," according to an order signed by Chief Justice Evan H. Jenkins.
Judge Hummel Accused of Intimidating Oil and Gas Counsel by Alan Olson, The Intelligencer, Jul 19, 2022

Best read listening to: The Good, The Bad and The Ugly

NEW MARTINSVILLE – An attorney for an oil and gas company has accused Second Judicial Circuit Judge David Hummel of pointing a gun at her and also at her colleagues in his courtroom during a bench trial earlier this year.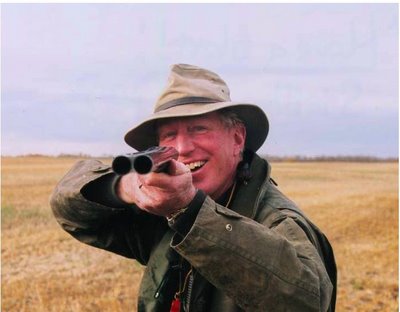 Alberta ex MLA bigot Ted Morton. I expect if Morton was a lawyer, Harper would have slithered him onto Canada's supreme court too, as quickly as he did J Russell Brown.

Lauren Varnado, a Texas-based managing partner of the law firm Michelman & Robinson LLP, told The Intelligencer that Hummel had been openly hostile toward her team after they sought to have the judge disqualified from a case in Wetzel County involving oil and natural gas royalty payments.
Varnado said she has provided an affidavit to the West Virginia Judicial Investigation Commission, which outlined her claims of Hummel's alleged unprofessionalism. She said she also has contacted the FBI about the situation.
Varnado said it was investigators with the state's Judicial Investigation Commission that had originally contacted her about her experience. She said an investigator told her the commission was looking into Hummel in an unrelated manner and, in that process, had a witness in that investigation bring up Varnado's alleged situation.
"I think (the investigator) could tell I was scared and not saying very much, because he said that they already spoke to Judge Hummel about it, that they'd already obtained surveillance camera footage from the courtroom, and the video showed him pointing an object at me," Varnado told The Intelligencer on Monday. "They asked Judge Hummel what was happening, he denied that it was a gun. … They went to the officer in the courtroom, asked him what Judge Hummel was pointing at me, and the officer said he was pointing his gun at me."
Hummel on Monday told The Intelligencer he had no comment on the matter.
Varnado noted in her affidavit that she was afraid to report the matter to local law enforcement and to the Judicial Investigation Commission, which Varnado said had told her that her statements would not be kept confidential.
The case Hummel was appointed to oversee involved EQT Corp. and local residents over royalty payments. Varnado said she and Hummel had gotten off on the wrong foot, starting with her attempt at having him removed from the case. In 2020, Circuit Judge Jeffrey Cramer had voluntarily recused himself from the matter over a potential conflict of interest. That case then went to Hummel, who Varnado believed may have had a similar conflict of interest.
The West Virginia Supreme Court of Appeals declined to disqualify Hummel, who Varnado said may have relatives who receive oil and gas payments. Afterward, Varnado said Hummel conducted the legal proceedings with an air of open hostility.
"He made no attempt to disguise how mad he was about it," Varnado said. "He set a status conference a couple months after the hearing on his disqualification, which was July of 2021. … I knew that it was to intimidate, chastise our attempts to (disqualify) him, because there was no reason to set the status conference. He set a status conference on a pending motion – that doesn't happen – and it was in person, meaning it required me to travel to Wetzel County and appear before him – and it was terrifying."

She's an experienced lawyer, imagine how terrifying it is for ordinary citizens and raped women and kids to appear before judges like Hummel, Robin Camp, Russell Brown, etc.

Varnado said the status hearing was attended by a member of the Wetzel County Sheriff's Department, who she said was pacing around and staring at her, causing her to feel intimidated before Hummel began the hearing. Wetzel County Sheriff Mike Koontz declined to comment on the matter when reached Monday.
"He kind of started off with, 'I'm Judge Hummel, and I don't have any conflicts, nice try,'" she said. "He turned to the plaintiff's lawyers and said, 'This is a bench trial, right?' and winked at him.
"I then knew it was going to be an ordeal. I was in shock that he even mentioned the disqualification. It was, in my view, wholly inappropriate for a judge to comment on that. … That made me understand what we were dealing with, and that he wasn't going to hide the fact that he hates me personally, and held it against me personally."

In my experience, all the judges that were involved in my case (most appointed by Encana's best buddy Steve Harper) also treated me, my case and the public interest like shit, it seemed just because I dared try to seek justice for Encana and its enablers (AER and the Alberta gov't) breaking the law. Harper's lord and lady judges didn't even try to hide their contempt, lies, bias or inappropriate conduct.

By the time the matter had gone to trial earlier this year, Varnado said Hummel's behavior had become significantly worse, devolving into screaming matches and interrupting opening arguments, among other things. In her affidavit, Varnado also states that Hummel berated and ridiculed counsel throughout the trial, calling her "despicable."
Varnado also claims that Hummel would gesture toward his stenographer to go on and off the record during the trial, one instance of which was prior to Hummel's alleged brandishing of a handgun.
Due to concerns with her legal team's safety during the trial, Varnado hired a private security contractor to protect her while in the area. According to an affidavit Varnado provided to the Judicial Investigation Commission, Hummel presided over a pretrial hearing with his judicial robe unzipped and his holstered handgun openly displayed. During the trial, Hummel had scheduled a Saturday evidentiary hearing, and allegedly prohibited Varnado's private security guard from attending.
During the hearing, Hummel allegedly told Varnado that the courtroom security officer, and Hummel personally, would be enough security for her team, according to Varnado's affidavit. Hummel allegedly said that his guns were bigger than the guns of her security personnel before drawing his holstered weapon, pointing it at the defendant's table where EQT's legal team was waiting, and then at the podium where Varnado was stationed. Hummel then allegedly laid his weapon on the desk before deliberately rotating the gun so that the barrel was pointing directly at Varnado, she said.

Holy Judicial Fucker! Imagine testifying to this in a court room!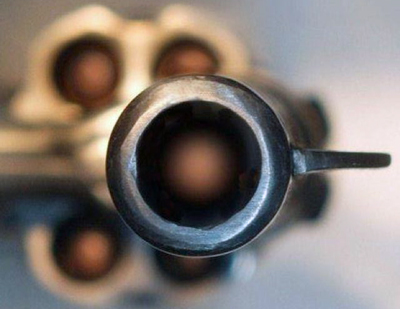 "By the time that happened, it was shocking, but it wasn't," Varnado said. "It was just nonstop abuse every day. You never knew what he was going to set him off; he'd just lose it."
Hummel said he was unable to provide comment to The Intelligencer. He did, however, comment in a report released late last week by The Daily Beast.
According to that reporting, Hummel first denied anything had taken place in his courtroom, then called the reporter back later to say he had a gun on his person but never brandished it, then called back again to say he did show Varnado and her team a foil packet of blood coagulant from a first aid kit, but not a gun.
"I did pull out a small, red first aid kit. But it was casual. I did show her a foiled packet, and said this is blood coagulant. We have preparations for active shooter situations," Hummel told The Daily Beast.

I've never known more frequent, boring liars than judges and lawyers. They're so arrogant in their positions of power, they don't even try to give their lies substance.

The Judicial Investigation Commission, when contacted, would neither confirm nor deny to The Intelligencer that any investigation had been opened into the matter.


Refer also to: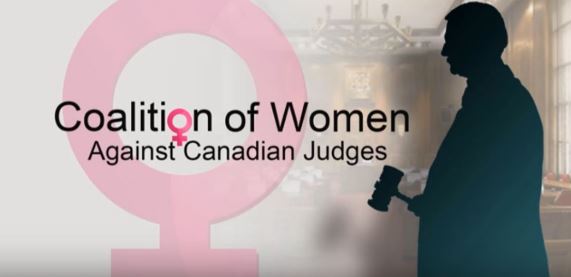 The biggest problem with judges, globally, is that they hatch from lawyers. Therein lies the rot and in my view, it's intentional. Easier to protect the status quo and rapists (especially rapists of kids) with dirty judges. Rapists and misogynists stick together.

2007: McLean's Cover: "Lawyers are Rats" A top legal scholar and ex-Bay Street partner exposes the corruption of his profession. "Self-regulation is regarded with quasi-religious fervour."