Q&A WITH ANDREW NIKIFORUK by The Samara Blog, March 31, 2016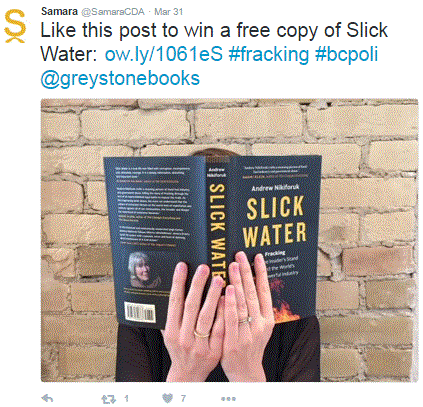 This year Samara is excited to once again catch up with the authors shortlisted for the 2016 Shaughnessy Cohen Prize for Political Writing. The annual literary award is presented by the Writers' Trust of Canada to the best nonfiction book on Canadian political and social issues. The Shaughnessy Cohen Prize winner will be announced at the Politics & the Pen gala in Ottawa on April 20.
Every Thursday, we'll feature a Q&A with one of the featured authors. Make sure you don't miss a week by following our blog!
Q&A with Andrew Nikiforuk, author of Slick Water: Fracking and One Insider's Stand Against the World's Most Powerful Industry
Slick water
Tell us about the genesis of your book. How did you arrive at the subject?
I first stumbled across the story of Jessica Ernst in 2004 while working for the Globe and Mail. At the time I didn't realize that her story about contaminated water offered a dramatic preview of the shale gas revolution and its ruinous impacts on rural landscapes throughout North America. After the Canadian mainstream media largely ignored Ernst's story and the real science on hydraulic fracturing, I decided to put it all on the public record. The injustice of her case simply haunted me. In fact the book might be the only justice she finds in Canada.
How was the writing process? Did you face any challenges while writing your book?
The research and writing took a long time due to the complexity of the case. Much hidden science warned about the impacts of hydraulic fracturing decades ago but finding it took years of reporting. I also had much help from Jessica Ernst, an oil patch scientist. She is not only an excellent researcher but keeps meticulous records. The trick was to combine her legal story with a larger narrative about the science and history of a highly disruptive and controversial technology. Without Ernst's voluminous documentation, the book would not have been possible.
Did any books or events influence your approach to the subject?
A Civil Action by Jonathan Harr certainly influenced my approach to this story as well as my decision to downplay all the legal technicalities. I choose instead to focus on the political roadblocks Ernst encountered while challenging Alberta's most powerful institutions and corporations. If you can imagine someone suing Exxon Mobil, the Texas government and the Railroad Commission in the United States, then you can understand the scale of Ernst's challenge in suing the Alberta government, its regulator and Encana.
Who would you like to read this book?
First and foremost this book really explores the courage of women and how they confront brute force and the political abuse of power. Their courage differs so much from men. So I'd like women to read the book so they can convince the men in their lives to stop using abusive technologies such as fracking without a rigorous examination of the consequences. But really the book is for anyone who cares about groundwater and what we are leaving behind for future generations.
Why is your book important for Canadians and our political culture?
In retrospect the book now reads like a critical autopsy on 43 years of one party rule in Alberta. It documents the failure of regulatory and government officials to uphold the law and investigate what appeared to be a simple case of groundwater contamination. But Ernst's case clearly reveals that industry's liabilities extend well beyond groundwater contamination and include gas migration, land fragmentation and thousands of leaky hydrocarbon wells. As such it is a classic case about the abuse of power by government officials in a petro state—and all to protect their central revenue earner. It is also a reminder that one uncompromising individual, who refuses to settle out of court, can expose systemic political and industrial corruption in unpredictable and civil ways.
Andrew Nikiforuk has been writing about the oil and gas industry for more than two decades. He is the author of multiple nonfiction books, including Tar Sands: Dirty Oil and the Future of a Continent, winner of the prestigious Rachel Carson Environment Book Award; Saboteurs: Wiebo Ludwig's War against Big Oil, winner of Canada's Governor General's Literary Award for Nonfiction; and Empire of the Beetle: How Human Folly and a Tiny Bug Are Killing North America's Great Forests, finalist for the Shaughnessy Cohen Prize. In 2013, Nikiforuk received the Writers' Trust's Matt Cohen Award: In Celebration of a Writing Life. He lives in Calgary.
[Refer also to: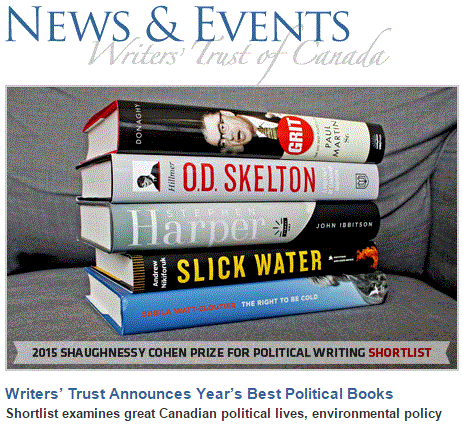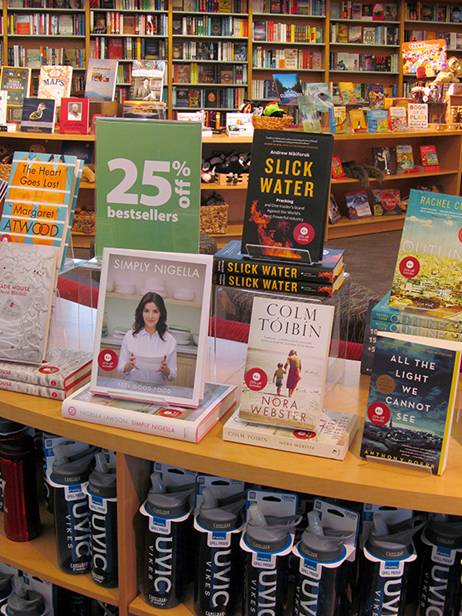 Andrew Nikiforuk for Slick Water among finalists for 2016 Shaughnessy Cohen Prize "awarded to a book of literary non-fiction on a political subject of relevance to Canadians"