Farmers to face random milk testing by Andrea Vance, February 19, 2014, Fairfax NZ News
Food safety watchdogs are to begin testing milk from farms spread with oil and gas drilling waste. But the Green Party argues the practice is pollution – and the new testing regime is "too little too late", after almost two years of negotiations. The controversial method of "land farming" involves spreading mud and other waste into poor quality soil, which is then returned to pasture. Green MP Gareth Hughes said a 2005 report showed cows were grazing on a dump farm with elevated levels of hydrocarbons, but almost a decade had passed without a testing regime for petroleum toxins. He believes oil and gas extraction should not take place close to primary productive land: "Cows are allowed to graze on land with high levels of hydrocarbons without any punishment and their food products are allowed to go to market without government testing."
…
Ministry for Primary Industries director market assurance Tim Knox confirmed discussion on land farming began in mid-2012. Farmers must now notify their dairy company if industrial wastes were applied to their land. The ministry was working to identify land farms to include in a contaminant monitoring programme, he said. Targeted random testing from land farms in Taranaki would begin in the "next couple of months". [Emphasis added]
[Refer also to:
Photos below of Encana disposing of drilling waste on foodland at Rosebud: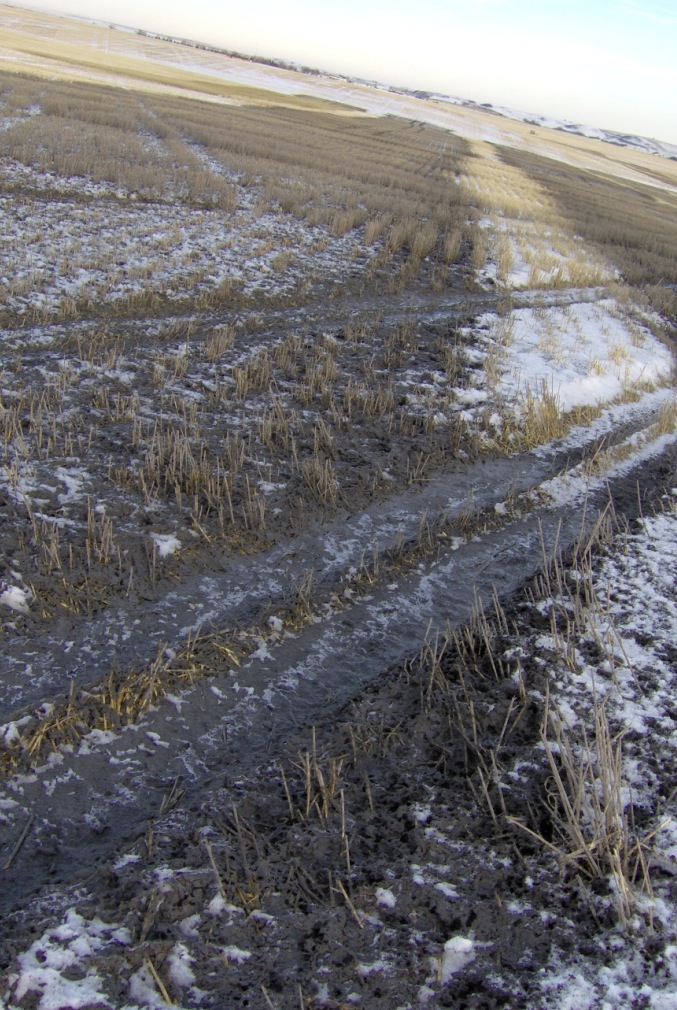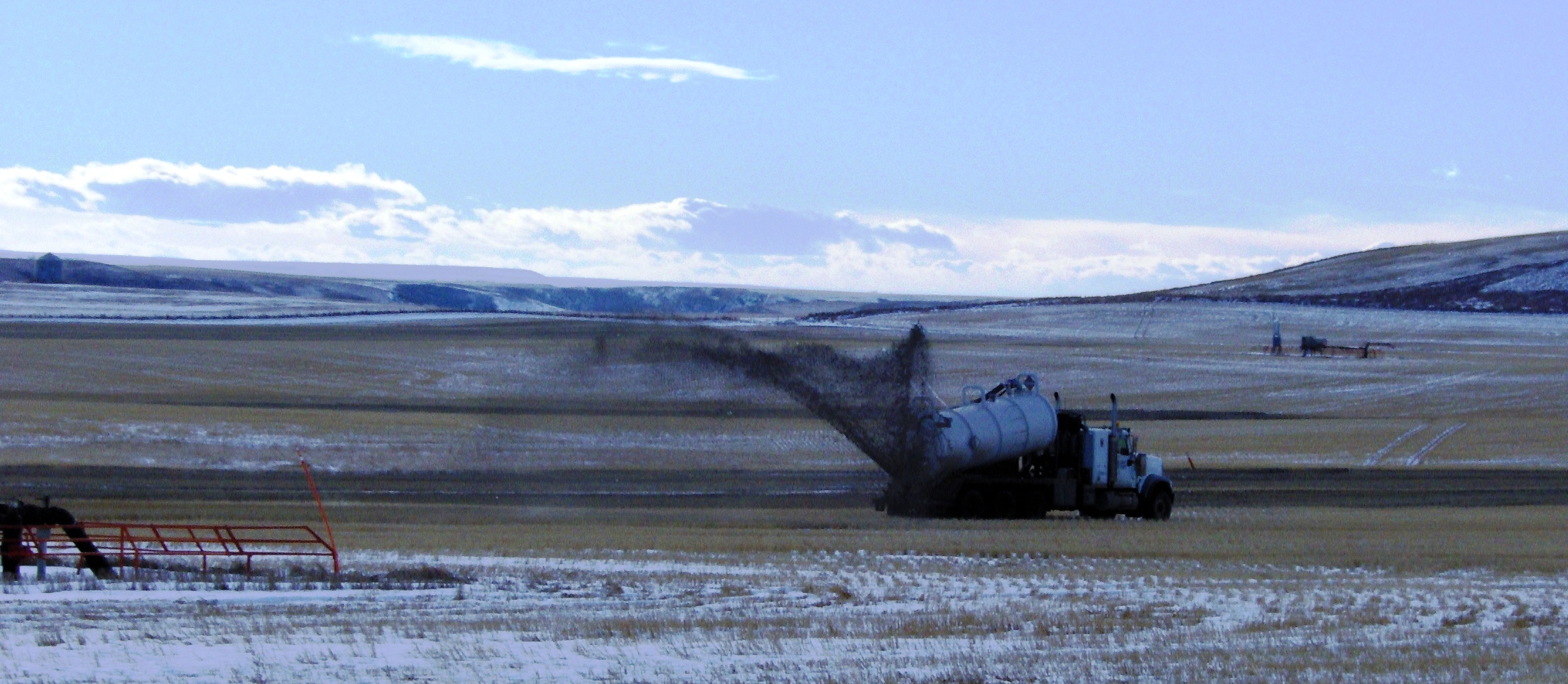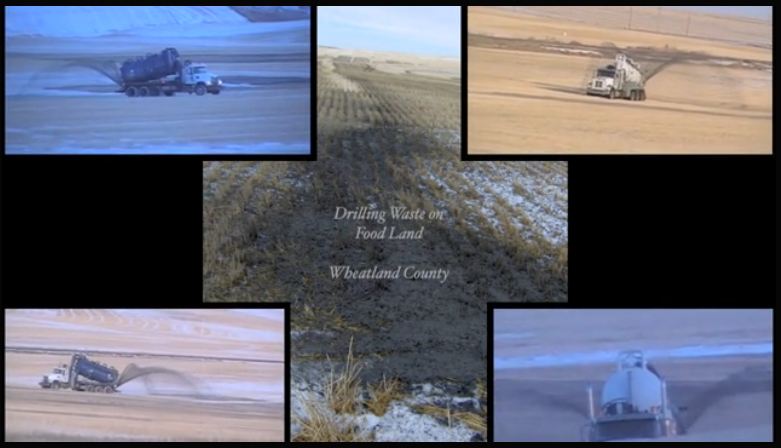 Screen Capture from FrackingCanada's Short Film Home
OILFIELD WASTE MUST WATCH: Julie Weatherington-Rice, PhD Soil Science, Drilling Radioactive Waste Alert Public Forum
Fracking waste disposal on New Zealand farmland questioned; Alberta Energy Regulator "insists" frac waste is disposed of in industrial waste facilities!
New Zealand milk dumped as toxic oil and gas drilling mud taints 14 Fonterra tankers
Fonterra to stop taking milk from farms with oil and gas waste ]