A series of decisions in the last few days has halted or scuttled three high-profile oil- and gas-pipeline projects. The Keystone and Dakota Access oil pipelines—sources of long-running controversy—both suffered legal setbacks that will require additional environmental impact reviews. Separately, the Atlantic Coast natural gas pipeline recently won a case before the US Supreme Court, yet it has now been abandoned by the two energy companies behind it.
The Keystone XL pipeline is meant to carry oil produced in Alberta, Canada, southeast to Nebraska, but it has suffered major delays. The Dakota Access pipeline, on the other hand, has been operational for several years, carrying oil from North Dakota to southern Illinois.
Both were subjected to major protests. The Keystone protests focused on the climate impact of facilitating production in Alberta's oil sands, where extraction is unusually energy intensive. Dakota Access was strongly opposed by the Standing Rock Sioux Tribe (and many others), who feared the consequences of a leak where the pipeline crosses under the Missouri River on the edge of reservation land.
The Obama administration eventually denied approval to Keystone and halted work on Dakota Access while the Army Corps of Engineers reevaluated the proposed route. But immediately after taking office, President Trump pushed both projects forward, fast-tracking some remaining permits.
Those moves have been challenged in court, where tribal and environmental groups have argued that environmental review requirements were not being met. That argument has won out in recent decisions.
A US District Court judge ruled in April that the Army Corps of Engineers should not have exempted the Dakota Access pipeline from completing an environmental impact analysis for the river crossing. On Monday, that same judge ruled that the pipeline has to stop operating until the analysis is complete, giving a 30-day deadline to shut it down.
According to a Bloomberg report, however, Energy Transfer (the owner of the pipeline) is refusing that order. Instead, it's going right ahead with scheduling oil transport with its customers for August. …
Energy Transfer Vows to Keep Pipeline Open After Court Order (2) by Rachel Adams-Heard, Ellen Gilmer in Arlington, Jennifer A. Dlouhy, with assistance from Sheela Tobben, July 8, 2020, Bloomberg Law News
Two days after a judge ordered the controversial Dakota Access oil pipeline to shut by early August, its owner Energy Transfer LP is continuing to schedule shipments and has made no moves to take it offline.
The Dallas-based company run by billionaire Kelcy Warren said Wednesday that it's not currently emptying the pipeline and, in fact, is accepting requests for shipments next month. The U.S. District Court for the District of Columbia had ordered the pipeline to be drained by Aug. 5 while a more robust environmental review is conducted.
"We are not shutting in the line," Energy Transfer spokeswoman Vicki Granado said in an email when asked if the company had begun emptying it.
Judge James E. Boasberg "we believe exceeded his authority and does not have the jurisdiction to shut down the pipeline or stop the flow of crude oil." The company later said in a statement that it has no intention of defying Boasberg's order.
It's the latest sign that Energy Transfer is preparing for yet another battle over Dakota Access, which four years ago drew months of on-the-ground protests from environmental groups and tribes opposed to the project's route across Lake Oahe, a dammed section of the Missouri River just a half-mile from the Standing Rock Indian Reservation in the Dakotas.
Energy Transfer pressed Boasberg on Wednesday to freeze his "literally unprecedented" decision until an appeals court can weigh in. The company took aim at both the impacts of the judge's shutdown order, and his underlying conclusion that federal approval for Dakota Access violated environmental law.
"Energy Transfer is playing a very dangerous game," said Earthjustice lawyer Jan Hasselman, who represents the Standing Rock Sioux Tribe against Dakota Access. "They don't get to ignore a federal court order just because they disagree with it."
Energy Transfer's strategy likely reflects optimism the ruling will be reversed on appeal or at least temporarily blocked by a higher court.
In Washington, energy lobbyists have mused that the shutdown order would be difficult to enforce, according to three people familiar with the discussions.
Height Securities LLC also predicts the unprecedented ruling to shut down Dakota Access because of a violation of the National Environmental Policy Act is unlikely to withstand review by the D.C. Circuit Court of Appeals, according to a research note for clients.
"The D.C. Circuit case law appears weighted in favor of ET," especially since cases Boasberg used to justify the decision to shut down Dakota Access did not involve active, operating pipelines, Height analyst Josh Price said in the note.
When asked whether Energy Transfer plans to defy Boasberg's decision if it remains in effect Aug. 5, Granado reiterated that the company doesn't think he has the authority to shut the line. She later said Energy Transfer's decision to refrain from emptying the pipeline isn't meant as an act of defiance, rather the company "is seeking appropriate relief from that order through the established legal process."
Prices for Bakken crude, produced in North Dakota, rose after the news that Energy Transfer planned to keep the line in service. The discount for Bakken at Clearbrook, Minnesota, narrowed 60 cents to $2.15 a barrel against benchmark oil futures in New York, according to data compiled by Bloomberg.
Energy Transfer has multiple routine options for fighting the order in court. It's asking the U.S. District Court for the District of Columbia to suspend the decision, and it's pursuing an appeal. If those efforts fail, it can ask the U.S. Supreme Court to step in.
If Energy Transfer opts to bypass those traditional routes and instead simply refuses to shut down the pipeline, the district court could hold the company in contempt. An outright violation of a court order could result in fines or jail time.

It's high time ultra rich law-violating oil men and women are abused by raging police and thrown in prison, instead of the innocent citizens industry brutalizes and steals from every day. But we all know that'll never happen in trumplandia or chicken shit canada, which is why oil and gas companies and their law-violating enabling "regulators" break the law whenever they like; rape our homes, lives, loved ones, careers, drinking water, environment and communities; piss and shit on the rule of law (with the legal industry's blessings); and have police at their beck and call to do their illegal dirty work for them (with our politicians' blessings).
When I filed my lawsuit in 2007, I knew in the extremely unlikely event that a judge might rule in the public interest's favour and order redemption for my frac'd water, Encana, AER and Alberta gov't would declare themselves innocent, the dangerous contamination in my water natural (after Encana/Cenovus/Ovintiv illegally frac'd it) and piss and shit on the ruling. I filed my lawsuit anyways because water for you is too important not to.
I prepared for the friend, neighbour and authority betrayals and judicial industry nastiness and unfairness, but stupidly I put my faith in and trusted my "public interest" lawyers – Murray Klippenstein and Cory Wanless – and never saw coming them kicking me in the gut repeatedly, and betraying me, Canada's drinking water, $400,000.00 and 12 years of my life.

(Updates with company statement in third paragraph)
DALLAS–(BUSINESS WIRE)–We would like to provide further clarification around news reports out today regarding the operations of the Dakota Access Pipeline. To be clear, we have never suggested that we would defy a court order. Rather, DAPL is seeking appropriate relief from that order through the established legal process. Pfffft! In my view, the company is saying this because they look so bad. If Energy Transfer intends to heed the court ruling and seek "relief" through appropriate legal avenues, would it be now accepting requests to ship oil in August this year?
Contacts
Energy Transfer Media Relations
Vicki Granado or Lisa Coleman
214.840.5820
email hidden; JavaScript is required
Energy Transfer Investor Relations
Bill Baerg, Brent Ratliff, Lyndsay Hannah
214.981.0795
email hidden; JavaScript is required
A federal judge is for now standing by his order for the Dakota Access pipeline to shut down by Aug. 5, rejecting developer Energy Transfer LP's request for an immediate stay.
Judge James E. Boasberg, of the U.S. District Court for the District of Columbia, denied the urgent request in a short order Tuesday, but said he would soon discuss a schedule for weighing whether to let the oil pipeline stay in service while Energy Transfer pursues an appeal.
Boasberg on Monday ordered Energy Transfer to empty Dakota Access of oil in 30 days while the Army Corps of Engineers conducts a court-ordered environmental review.
The decision, if upheld, is a devastating blow to the pipeline, which has been in service for three years delivering oil from North Dakota shale fields to an oil hub in Illinois.
Energy Transfer has vowed to use every available legal tool to keep Dakota Access in service. The company has already launched a challenge to the district court's decision before the U.S. Court of Appeals for the District of Columbia Circuit. The Trump administration hasn't yet signaled whether it will also pursue an appeal.
The case is Standing Rock Sioux Tribe v. Army Corps of Engineers, D.D.C., No. 1:16-cv-01534, motion denied 7/7/20.
A U.S. judge's order to shut down the Dakota Access pipeline for additional environmental review — more than three years after it began pumping oil — is a "pretty disturbing decision" that could have implications for future infrastructure development like power lines and highways, says the CEO of Cenovus Energy.

Embellish much Mr. Cenovus? Trying to scare the citizenry? What about the frac'ing shit show Cenovus/Encana/Ovintiv pulled, breaking the law, frac'ing my community's drinking water aquifers and thousands of wells in fresh water zones in Alberta? (Encana hatched Cenovus out after my lawsuit was filed.) You have zero credility Mr. Cenovus, take your bullying nastiness and go dance maskless close to Trump in America with Andrew Scheer.

On Monday, U.S. District Judge James Boasberg in Washington, D.C. wrote that he was "mindful of the disruption" that shutting down the pipeline would cause, but that it must be done within 30 days.
Alex Pourbaix, president and chief executive of Calgary-based Cenovus, said he was surprised by the decision to halt a pipeline that had been operating for three years, suggesting the impact could ripple out into future development of a variety of infrastructure projects in the United States.
"My general observation of it is that going forward, if that would be the new standard, I think it's going to be incredibly difficult for anybody to invest in any kind of infrastructure," he said during a presentation to TD Securities' virtual energy conference on Tuesday.
"And not just pipeline infrastructure, high-voltage power lines, highways, you name it. If there's an opportunity to come back on that, those regulatory decisions, years after the fact, I think that's a real significant problem."

Is that so? Well then, if this court ruling is so scary for rich oil boys like you, might be time for companies to stop breaking the law and frac'ing community drinking water supplies and intentionally avoiding key assessments and permits to put more money into grubby selfish over-stuffed CEO and investor pockets.

Pourbaix said it was a "pretty disturbing decision," one he believes means producers in North Dakota's Bakken region are going to have to look at rail options for moving their oil.

Galling Bullshit! Oil companies have been shipping highly explosive frac'd bakken oil for years (refer below for proof of that). The industry has caused derailment after derailment, explosion after explosion (2020), and killing and blackening skies for days (2013). Besides, investors and consumers around the world are turning against frac'd gas and oil; creating a massive glut of toxic product few but greedy idiots want. The pipeline and it's billionaire CEO can wait a year or two.

The chief executive of Calgary-based Enerplus, which produces oil in the region, said there is a "robust" rail infrastructure for shipping crude if it can't be moved by the pipeline.
Ian Dundas told the same conference it wouldn't be a matter of whether companies can sell their oil, but how it would affect price and what the cost of rail transportation would be.
"There is a lot of rail capacity," he said, adding that before the pipeline was built there was a point when close to a million barrels of oil per day were being moved by rail from North Dakota.
According to the ruling, the U.S. Army Corps of Engineers violated the National Environmental Policy Act (NEPA) when it granted an easement to Energy Transfer to construct and operate a segment of the oil pipeline beneath Lake Oahe in South Dakota, because they failed to produce an adequate Environmental Impact Statement.
The court ordered Energy Transfer to shut and empty the 570,000 barrel-per-day line within 30 days, closing off the biggest artery transporting crude oil out of North Dakota's Bakken shale basin to Midwest and Gulf Coast regions.
"Given the seriousness of the Corps' NEPA error, the impossibility of a simple fix, the fact that Dakota Access did assume much of its economic risk knowingly, and the potential harm each day the pipeline operates, the Court is forced to conclude that the flow of oil must cease," it said.
It is rare for regulators or officials to force an oil pipeline to be drained, unless it is in the aftermath of a spill, oil market sources told Reuters.
Energy Transfer said it was looking at legal and administrative measures to avoid a shutdown, and was considering an appeal if those efforts fail. …
The Standing Rock Sioux pressed litigation against the pipeline even after it began carrying oil from North Dakota across South Dakota and Iowa and to a shipping point in Illinois in 2017. The pipeline crosses beneath the Missouri River, just north of the reservation, where it draws its water.
Separately on Monday, the U.S. Supreme Court did not allow construction to begin on TC Energy Corp's Keystone XL oil sands pipeline, which is backed with investment from the Alberta government, and partially left in effect a ruling that blocks the use of a key federal permit that allows dredging work on pipelines across water bodies.
With files from Reuters and The Associated Press
Dakota Access Oil Line to Be Shut by Court in Blow for Trump (5) by Ellen M. Gilmer and Rachel Adams-Heard with assistance from Sheela Tobben (Bloomberg News), July 6, 2020, Bloomberg Law News
The Dakota Access pipeline must shut down by Aug. 5, a district court ruled Monday in a stunning defeat for the Trump administration and the oil industry.
The decision, which shuts the pipeline during a court-ordered environmental review that's expected to extend into 2021, is a momentous win for American Indian tribes that have opposed the Energy Transfer LP project for years. …
The sophisticated legal onslaught has led to delays and disruptions for several other pipelines, including Keystone XL. But Monday's court order, if upheld on appeal, marks the first time a major, in-service oil pipeline will be forced to shutter because of environmental concerns.
Energy Transfer said it's "immediately pursuing all available legal and administrative processes" to challenge the decision.
'Historic Day'
The U.S. District Court for the District of Columbia said a crucial federal permit for Dakota Access fell too far short of National Environmental Policy Act requirements to allow the pipeline to continue operating while regulators conduct a broader analysis the court ordered in a previous decision.
The ruling scraps a critical permit from the Army Corps of Engineers, and requires the pipeline to end its three-year run of delivering oil from North Dakota shale fields to an Illinois oil hub. Judge James E. Boasberg said Dakota Access must shut down the pipeline and empty it of oil by Aug. 5.
"Today is a historic day for the Standing Rock Sioux Tribe and the many people who have supported us in the fight against the pipeline," tribal Chairman Mike Faith said in a statement. "This pipeline should have never been built here. We told them that from the beginning."
Boasberg acknowledged that the ruling would cause major disruptions for Dakota Access and the North Dakota drillers that supply its oil.
"Yet, given the seriousness of the Corps' NEPA error, the impossibility of a simple fix, the fact that Dakota Access did assume much of its economic risk knowingly, and the potential harm each day the pipeline operates, the Court is forced to conclude that the flow of oil must cease," he wrote, referring to the National Environmental Policy Act.
Energy Transfer said it plans to immediately ask Boasberg to freeze the decision, and will head to the U.S. Court of Appeals if that request is denied.
The company said it's confident "that once the law and full record are fully considered Dakota Access Pipeline will not be shut down and that oil will continue to flow."
The Army Corps referred questions about the ruling to the Justice Department, which didn't immediately respond to requests for comment, including on whether it intends to appeal the ruling. But Energy Secretary Dan Brouillette slammed the ruling, and said the Trump administration would continue promoting U.S. energy infrastructure.
"It is disappointing that, once again, an energy infrastructure project that provides thousands of jobs and millions of dollars in economic revenue has been shut down by the well-funded environmental lobby, using our Nation's court system to further their agenda,

Bla Bla Bla

" he said in a statement.
Disruptions
Katie Bays, co-founder of Washington-based Sandhill Strategy LLC, said the court ruling "is likely to be enormously disruptive." The Army Corps' 18-month timeline for addressing flaws in its environmental review makes Energy Transfer "vulnerable to a change in administration and a more draconian policy towards oil pipelines," she said.
ClearView Energy Partners analyst Christine Tezak said "there is a strong possibility that the new Biden Administration could decide to not reissue the authorizations now that the permits have been vacated."
The ruling will also fuel litigation against other projects, as it "just totally overturns that conventional wisdom" that courts will never force in-service pipelines to shut down, said Southern Methodist University law professor James W. Coleman.
"There's no legal rule that says you won't shut down an existing pipeline but people felt like that was such a constant that they could count on it," he said.
Coleman assigned 50% odds to the prospect that the D.C. Circuit would stay the lower court's decision. Some analysts speculated odds as low as 30%.
The pro-pipeline GAIN Coalition argued that Monday's decision jeopardizes energy security, and said it's confident "common sense will prevail and this decision will be stayed or overturned." The American Petroleum Institute called for permitting reform.
"Our nation's outdated and convoluted permitting rules are opening the door for a barrage of baseless, activist-led litigation, undermining American energy progress and denying local communities the environmental, employment and economic benefits modern pipelines provide,

Bla Bla Bla

" the oil industry group said.
Energy Transfer's shares fell as much as 13.8% Monday for the biggest intraday drop since mid-March.
Continental Resources Inc., the shale producer founded by Harold Hamm, another prominent Trump supporter, also fell on the decision, as did Hess Corp. Both companies have significant operations in the Bakken shale field, and a shutdown of Dakota Access will make it harder for them to pipe their crude out of the basin.
Physical sweet crude prices in the U.S. rose slightly against oil futures on Monday, as the closing of the pipeline means less oil supply. However, prices for oil produced in North Dakota have come under pressure as the loss of the conduit would mean less interest from buyers.
Years of Opposition
Boasberg's decision comes after four years of litigation from tribes opposed to Dakota Access' route across Lake Oahe, a dammed section of the Missouri River just a half-mile from the Standing Rock Indian Reservation in the Dakotas.
The Standing Rock Sioux, Cheyenne River Sioux, and others sued the Army Corps for approving the water crossing in 2016, saying it put tribal water supplies and cultural resources at risk.
Their frustrations triggered an outpouring of support from fellow tribes, indigenous advocates, and environmentalists from across the country. Thousands of pipeline opponents camped out in North Dakota for months to show their opposition.
The Obama administration responded by withholding a final permit and committing to a new consultation process, but President Donald Trump quickly put Dakota Access back on track after taking office in 2017.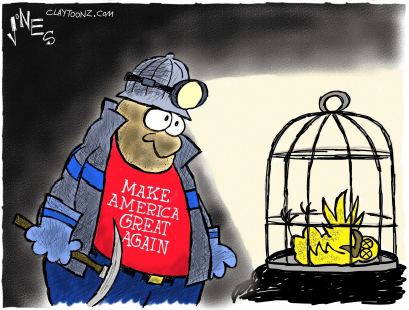 Kelcy Warren, the billionaire chief executive officer of Energy Transfer, has long been a Trump fan. He recently hosted a fundraiser for the president's re-election campaign at his private Dallas home. "My God, this is going to be refreshing," Warren told investors two days after Trump won the last election.
Despite high-profile opposition to Dakota Access, including from celebrities and some of Warren's favorite musicians, the Energy Transfer founder has stood by the project, going so far as to say he talks about Dakota Access "like I talk about my son" earlier this year.
"I'm so proud of that project," he said.
Trouble in Court
But the district court in Washington found flaws in the government's pipeline approval process. Boasberg ordered the Army Corps to conduct additional environmental review in mid-2017, but allowed the pipeline to remain in service during that time.
Earlier this year, the court again identified shortcomings in the Army Corps' review, concluding that the agency didn't fully consider expert disagreement over the risk of an oil spill in Lake Oahe. The Army Corps must do an in-depth environmental impact statement for Dakota Access, the judge said.
Boasberg issued the opinion in March and ordered both sides to submit new briefs explaining whether the pipeline should shut down in light of the decision.
The default consequence for an agency violation of the National Environmental Policy Act is invalidation of the permit at issue, but legal precedent allows courts to balance that outcome against other factors, including how disruptive nixing a permit would be, and how likely an agency is to support its original decision after additional analysis.
The Army Corps has said it expects to finish the court-ordered analysis in mid-2021.
The case is Standing Rock Sioux Tribe v. Army Corps of Engineers, D.D.C., No. 1:16-cv-01534, 7/6/20.
(Adds comment from energy secretary in paragraph 13-14.)
EDITORS' PICK, Oil And Gas Pipelines Increasingly Losing Legal Challenges by Scott Carpenter, July 6, 2020, Forbes
… Then, this morning, the 1,200 mile-long Dakota Access Pipeline was ordered to shut down until an environmental review that could last 13 months is finished, potentially the first time ever that a court has shut down a major operational pipeline for environmental reasons. Energy Transfer Partners ET +3.6%, the pipeline's owner, failed to obtain a key permit called an Environmental Impact Statement (EIS) from the US Army Corps of Engineers, ruled a DC district court judge, faulting the Corps for its determination that an EIS wasn't necessary.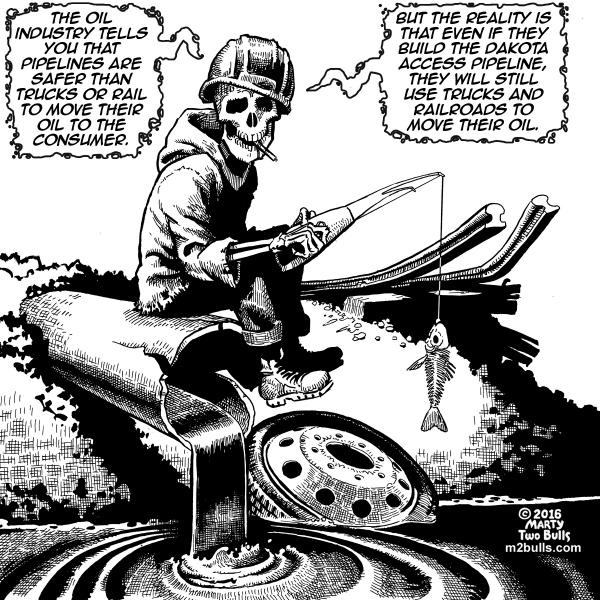 2013: Is Saskatchewan and North Dakota Bakken Oil safe enough? Cenovus Bakken "oil's flammability classification is the highest there is, level 4 — the same as methane gas and propane"
Cenovus removed their 2012 11 02 MSDS for Bakken oil, admitting the above.
This is vital information for the public, especially families that live near Cenovus' frac'd bakken oil and are at risk being blown to death. So, I uploaded it here.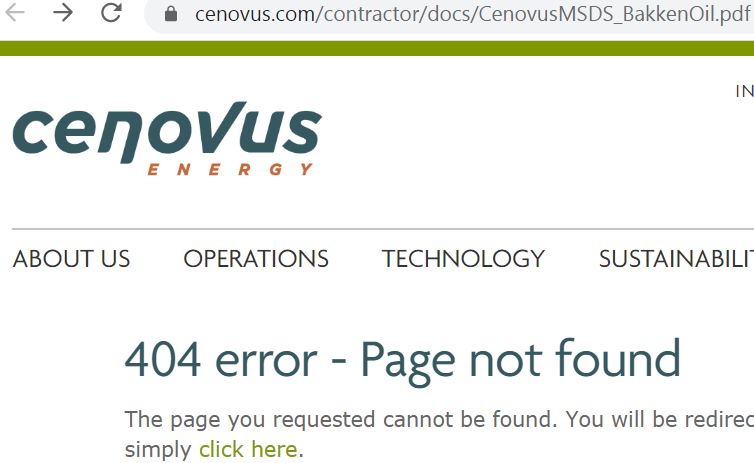 Snap above was taken July 9, 2020.
Snaps below were taken from the MSDS when it was publicly available on Cenovus' website at this link, now gone: http://www.cenovus.com/contractor/docs/CenovusMSDS_BakkenOil.pdf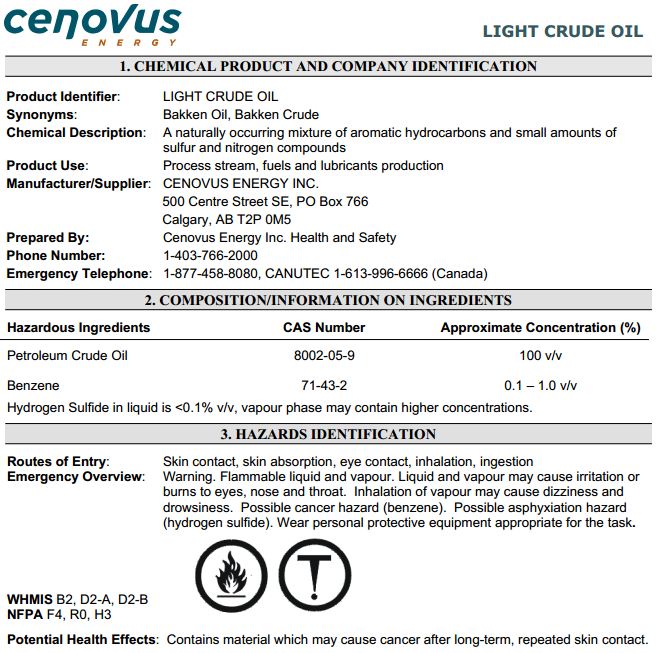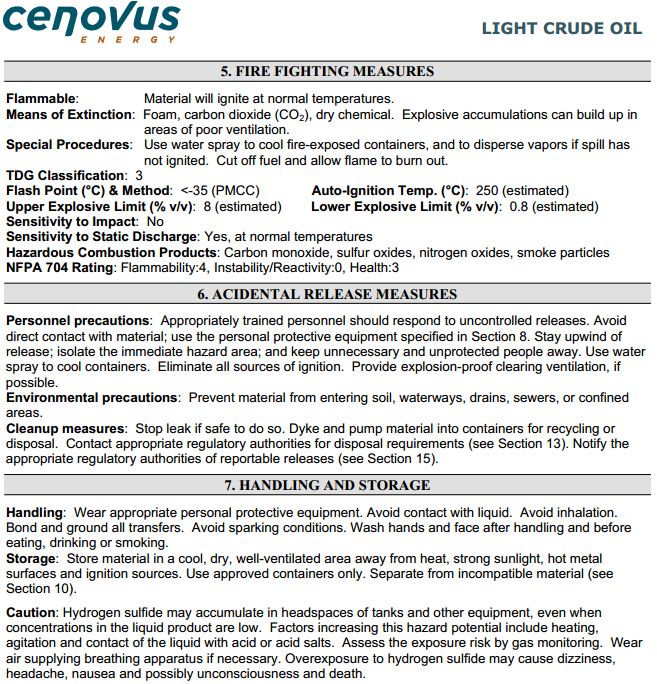 The Lac-Mégantic disaster raises concerns about fracked crude from North Dakota and Saskatchewan. … A train carrying 72 cars of crude oil had barreled into the sleepy Quebec town of Lac-Mégantic and derailed. And the oil did what crude oil isn't supposed to do: it blew up, killing 47 people, leaving the downtown core in ruin.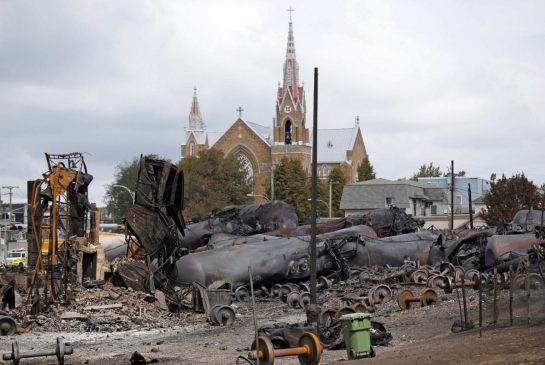 Photo: Mathieu Belanger, Reuters. Charred tanker cars lie in the ruined town of Lac Megantic on July 9, after a derailment and explosion that surprised oil safety experts with its ferocity. The oil being carried, from the Bakken formation, was far more volatile than its documentation suggested.
The crude oil on that train came from North Dakota, where it was pulled from the shale of the Bakken formation, which stretches from western North Dakota into southern Saskatchewan and eastern Montana.
Study shows high pollution at Lac-Mégantic: one carcinogen 394,444 times above limit; Fracking chemicals in spotlight regulators investigate rail car corrosion & flammability North Dakota crude