Montana gas power plant can resume construction, judge rules by Matthew Brown, June 9, 2023, Yahoo News
BILLINGS, Mont. (AP) — NorthWestern Energy will resume construction of a natural gas power plant along Montana's Yellowstone River following a two-month delay, a company spokesperson said Friday, after a state judge revived a pollution permit for the project despite lingering concerns over its planet-warming emissions.
Work on the $250 million plant near the town of Laurel was largely halted in April when Judge Michael Moses cancelled its permit and said officials had failed to adequately consider the 23 million tons of greenhouse gases it would emit over several decades.
But Moses reversed his earlier order late Thursday while an appeal from NorthWestern is pending before the Montana Supreme Court.
The judge cited a "changing legal landscape" that includes a new state law that eliminated a requirement for state officials to look at climate impacts from emissions.
Anne Hedges with the Montana Environmental Information Center said the group was considering its next steps.
Many utilities across the U.S. have replaced coal power with less-polluting natural gas

So much irresponsible dishonest reporting. Unnatural gas is as polluting, if not more polluting than coal; frac'd gas, which most unnatural gas now is, is assuredly more polluting than coal, and it harms many during and after the frac'ing processes which are extremely polluting. The oil and gas industry's treachery pimping harmful frac'd gas as cleaner than coal, and media and politicians further pimping the treachery and lies, will cause untold suffering to many and shows humanity's greed and madness on a massive and cruel scale

plants in recent years. But the industry remains under pressure to abandon fossil fuels altogether as climate change worsens.

Teaching humans to waste less energy and use much less energy, stop making too many babies, is doable and would result in none of these plants being needed, anywhere. But, wasting energy and every new baby makes the rich, including churches, masses of more money, so they will never allow such sane mitigation to the deadly harms humans are causing.

The Montana plant would produce up to 175 megawatts of electricity. Its air permit was challenged in a 2021 lawsuit from the Montana Environmental Information Center and the Sierra Club.
Moses said restoring the permit could also help avoid future cost increases to customers of Sioux Falls, South Dakota-based NorthWestern, which had warned that the construction delay would drive up the project's price.

Such bullshit. Frac'ing will drive those prices sky high, soon as the plant is operating, if not before. Industry and the rich sure got to Judge Moses. One would think watching the world burn up would make him stick to his ruling but seems most humans have no ability to stick to truth and courage, like my cowardly and dishonest ex lawyers, Murray Klippenstein and Cory Wanless. I feel sorry for Judge Moses, but the grief I feel for the many other species that will suffer and die because of him changing his ruling is overwhelming. The suffering by humans and deaths will be even worse, but humans deserve it, other species do not.

A spokesperson for the Montana Department of Environmental Quality, Rebecca Harbage, said the agency was pleased the judge recognized his earlier ruling's potential negative impacts on customers.

Shit, she sounds as evil as Alberta Premier Danielle Smith and soon to be President again, Donald Trump. Such pollution and harm enabling crap.

Steve Krum, a Laurel resident who's opposed to the plant, said he wasn't surprised by the judge's ruling after Montana legislators excluded climate change from permitting decisions.
Lawmakers are "looking out for NorthWestern Energy," Krum said. "They are giving them what they want."
A legal challenge by plant opponents is still pending, he said, regarding the decision to build the plant close to town.
"Why would they put a major source of hazardous air pollution right in a populated area?" Krum asked.

Easy answer. More money for the rich. They don't give a fuck about who or how many they harm and kill for their profit-raping.

The plant is expected to begin serving customers sometime next year, said Jo Dee Black, a spokesperson for NorthWestern.
"We need that additional capacity in Montana, dedicated to serving our Montana customers, for both reliability and affordability,"

Big lie. The fools learning nothing from the failures of the grid in Texas and elsewhere. Wait until the frac industry has swallowed up all the potable water and won't be able to frac anymore, or worse, the frac wells piddle to zero production faster than boasted

said Black, adding that the plant would ensure enough electricity is available at times of high demand, such as on hot days or cold nights.

The usual threats to ordinary uneducated citizens, terrify them that they will freeze or over heat if they don't allow more pollution. When the temperatures get too hot, which will happen much quicker than warned, the plant and grid will fail, and people will die in the extreme heat because of the plant's pollution and from others like it. And, frac'd gas will not be able to keep up to demands of infinite growth because the wells drop off production so fast. So stupid. But seems the human species cannot evolve beyond greed, selfishness and stupidity, thanks to religions propagandizing with and for industry.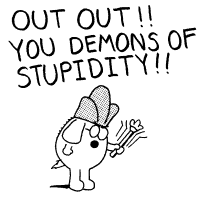 To prevent the worst of climate change's future harms, including even more extreme weather, the head of the United Nations recently called for rich countries to quit coal, oil and gas by 2040.

Way too late.


Refer also to:
Montana: Courageous integral Judge Michael Moses rules officials failed to adequately consider climate pollution, cancels natural gas power plant permit