A Key Similarity Between Snowden Leak and Panama Papers: Scandal Is What's Been Legalized by Glenn Greenwald, April 4, 2016, The Intercept
…
Proving that certain behavior is "legal" does not prove that it is ethical or just. That's because corrupted political systems, by definition, often protect and legalize exactly the behavior that is most unjust. Vital journalism does not only expose law breaking. It also highlights how corrupted political and legal systems can be co-opted by the most powerful in order to legally sanction atrocious and destructive behavior that serves their interests, typically with little or no public awareness that it's been done.
In such cases, as Jaffer put it, "The deeper scandal is what's legal, not what's not."
How offshore banking is costing Canada billions of dollars a year, An unprecedented leak of secretive offshore tax-haven data contains stunning new revelations about the diversion of wealth from government coffers to hidden bank accounts by Robert Cribb Foreign and Marco Chown Oved, April 4, 2016, Toronto Star
Much of this is perfectly legal. For some international business transactions, offshore company registration is a logical choice. And there are international laws and treaties facilitating the legal flow of money into tax-friendly jurisdictions.
But it comes at a tremendous cost to the public interest.
Currently, Canadians have declared $199 billion in offshore tax haven investments around the world, according to Statistics Canada.But experts say that figure is a small fraction of the Canadian offshore wealth that goes undeclared.
…
But that isn't the best measure of legitimacy, said James Henry, former chief economist with the consulting firm McKinsey and now a fellow at Columbia University and Yale.
"Just because it's legal doesn't make it right. Slavery was legal. Child labour was legal," Henry said. "There's no social purpose whatsoever. It's just the most outrageous fraud on the treasury. Why the people involved in this don't think it's wrong is a wonder to me."
…
For Canada that means lost billions each year to tax havens, says Murray Rankin, former finance critic for the NDP.
"(That is) money that we could use to support our frayed health care system or to provide services to our veterans or seniors — services Canadians rely on," he said. "Every cent that isn't paid by those people who put money offshore is money that you and I have to dig deeper with higher tax rates in order to keep schools and hospitals open."
…
"We have a tax system that is totally unfair and incapable of being administered in any kind of a coherent fashion," Allison Christians, chair in tax law at McGill University, said.
"Money goes wherever it wants and guess what? It wants to go where there is no tax."
The government's attempts to tinker with tax collection aimed at recovering Canadians' offshore income amount to "tilting at windmills," she says.
"We know we can't succeed."
…
Globally, governments are losing an estimated $190 billion each year to the problem.
…
In a written response to questions from the ICIJ and its media partners, Mossack Fonseca said it "does not foster or promote illegal acts. Your allegations that we provide shareholders with structures supposedly designed to hide the identity of the real owners are completely unsupported and false."
The firm said it couldn't answer questions about specific customers because of its obligation to maintain client confidentiality.
The law firm's co-founder, Ramon Fonseca, said in a recent television interview that the firm has no responsibility for what clients do with the offshore companies that the firm sells. He compared the firm to a "car factory" whose liability ends once the car is produced.
Blaming Mossack Fonseca for what people do with their companies would be like blaming a carmaker "if the car was used in a robbery," Fonseca said.
…
Who is Mossack Fonseca?
The story of Mossack Fonseca is, in many ways, the story of the offshore financial system itself: cloaked in secrecy, protected by confidentiality and ready to adapt when scandals erupt. [Sound like the legally immune, even for Charter violations, gross negligence and acts in bad faith, "No Duty of Care" Ex-Encana VP Protti led AER?]
…
The Panama-based law firm has grown from a small 1970s partnership between Jurgen Mossack and Ramon Fonseca into one of the world's leading incorporators of shell companies.
With more than 500 employees and collaborators in more than 40 offices around the world, MF has registered more than 200,000 offshore entities connected to people in more than 200 countries and territories.
"Together," Fonseca said in 2008, "we have created a monster." [Like politicians and courts creating and enabling our "regulators" like the AER & NEB?]
…
The firm responded to questions raised by ICIJ's findings saying that "for 40 years Mossack Fonseca has operated beyond reproach … Our firm has never been accused or charged in connection with criminal wrongdoing."
Spokesman Carlos Sousa said that the firm "merely helps clients incorporate companies."
…
Until recently, Mossack Fonseca has largely operated in the shadows. [Like oil and gas industry secret settlements and gag orders?] But it has come under growing scrutiny as governments have obtained partial leaks of the firm's files and authorities in Germany and Brazil began probing its practices.
In February 2015, German newspaper Süddeutsche Zeitung reported that German law-enforcement agencies had launched a series of raids targeting one of the country's biggest banks, Commerzbank, in a tax-fraud investigation that authorities said could lead to criminal charges against Mossack Fonseca employees.
In Brazil, the law firm has become a target in a bribery and money laundering investigation dubbed "Operation Car Wash" ("Lava Jato," in Portuguese), implicating former president Luiz Inacio Lula da Silva and current President Dilma Rousseff.
In January, Brazilian prosecutors labelled Mossack Fonseca a "big money launderer" and announced criminal charges against five employees of the firm's Brazilian office for their role in the scandal.
Mossack Fonseca denies any wrongdoing in Brazil.
But in March, the growing Brazilian scandal pushed Ramón to resign his position as adviser to Panamanian President, Juan Carlos Varela. He stepped down, he said, "to defend my honour and my firm and my country."
In his spare time, Fonseca has penned several award-winning novels. Among his books is Mister Politicus, a political thriller that, his literary website says, "articulates the tangled processes that unscrupulous officials use to gain power and achieve their detestable ambitions."
[Refer also to:
"Best in Class" AER: Shut the frack up!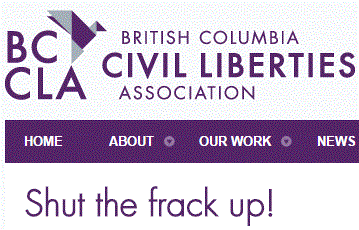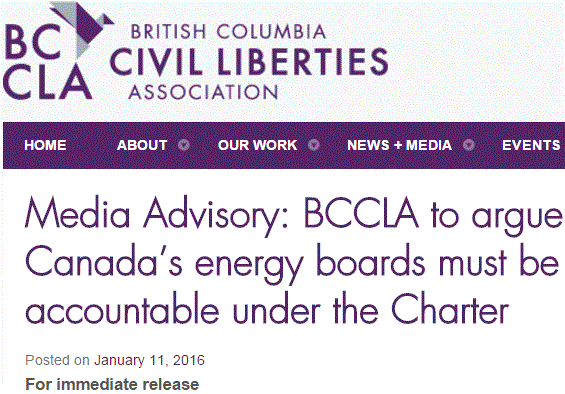 Media Advisory: BCCLA to argue Canada's energy boards must be accountable under the Charter, "supreme law of Canada."