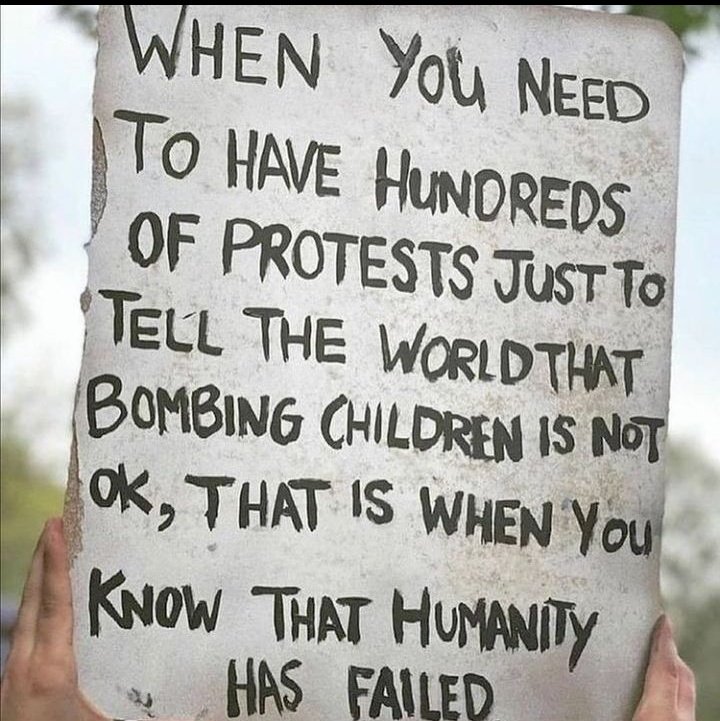 A growing number of reports indicate Israeli forces responsible for Israeli civilian and military deaths following October 7 attack, Many details of what transpired on October 7 continue to be shrouded in mystery, including how the 1,400 Israelis who died were killed. A growing number of reports indicate the Israeli military was responsible for civilian and military deaths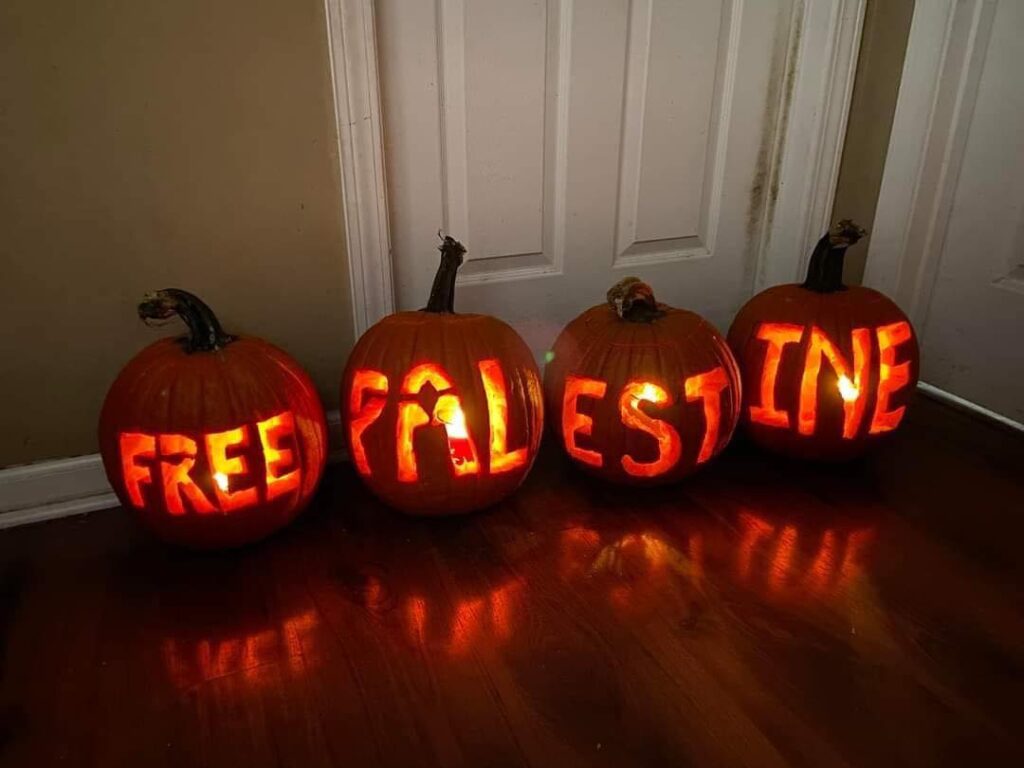 Posted on Facebook by Chris Denson
Israel's ground offensive is a failure of Canadian diplomacy: CJPME Press Release by CJPME, Oct 31, 2023
Montreal, October 31, 2023 — Canadians for Justice and Peace in the Middle East (CJPME) emphatically condemns the current Israeli ground invasion of the besieged Gaza Strip. In a major and preventable escalation, Israeli ground forces have begun operating in Gaza since October 28 after indiscriminately bombing Gaza for over 21 days. Over 8500 Palestinians have already been killed, including over 3500 children, and over 1 million people have been displaced. CJPME argues that Canada's refusal to de-escalate the war is a major failure of diplomacy, and reiterates its call for an immediate ceasefire.
"For over 75 years Israel has tried to bomb its way to peace and security, but that strategy has failed," said CJPME President Thomas Woodley. "This ground invasion is the continuation of Israel's futile policies of military aggression and apartheid towards Palestinians. The international community must reject Israel's collective punishment of the civilian population of Gaza," added Woodley.
To date, Canada has refused to endorse calls from international civil society for an immediate cessation of hostilities in Israel and Palestine but has instead expressed its support for Israel's "right to defend itself." Furthermore, CJPME believes Israel has been emboldened to launch this ground war because Canada and other countries have shielded Israel from international condemnation and public outrage over ongoing violations of international law, including through Canada's shameful abstention on last week's United Nations resolution for a humanitarian truce. Canada has consistently worked against diplomatic accountability for Israel throughout all UN bodies, whether the General Assembly, the International Court of Justice, or the International Criminal Court. This approach has prevented Canada from playing a constructive role both with Israel's current invasion of Gaza, and with Israel's 56-year-old belligerent occupation of Palestine more generally.
"This invasion is a failure of Canadian diplomacy," said President Thomas Woodley. "From day one, we could have called for an immediate ceasefire. Instead, Prime Minister Trudeau has mindlessly defended Israeli violence, despite weeks of egregious breaches of international law by Israel in Gaza." CJPME considers that Canada's flagrant hypocrisy on Israel-Gaza demonstrates that its foreign policy is broken and its global leadership is in shambles. CJPME points out the blatant contradiction between Canada's touting of the international rules-based order when Russia annexes Ukrainian territory, and its disregard for this same order when Israel annexes Palestine.
CJPME is deeply concerned that, unchecked by international accountability, the Israeli ground invasion will lead to the further dispossession and annexation of the northern Gaza Strip and an ever-expanding humanitarian disaster in an already unstable region. CJPME is also monitoring the human rights situation of Palestinians in the West Bank and East Jerusalem, where over 100 Palestinians have been killed and thousands more detained since Oct 7th. In addition, CJPME warns that Canada's lopsided pro-Israel position will lead to its increasing diplomatic isolation from the majority of the world's governments – two-thirds of whom supported last week's UN resolution for a humanitarian truce.
About CJPME – Canadians for Justice and Peace in the Middle East (CJPME) is a non-profit and secular organization bringing together men and women of all backgrounds who labour to see justice and peace take root again in the Middle East. Its mission is to empower decision-makers to view all sides with fairness and to promote the equitable and sustainable development of the region.
For more information, please contact Michael Bueckert, ###-###-####
Canadians for Justice and Peace in the Middle East www.cjpme.org
The whole or parts of this press release can be reproduced without permission.
Gaza has become a graveyard for thousands of children Press Release by UNICEF, Oct 31, 2023
This is a summary of what was said by UNICEF Spokesperson James Elder – to whom quoted text may be attributed – at today's press briefing at the Palais des Nations in Geneva
31 October 2023
GENEVA, 31 October 2023 – "From the earliest days of the unprecedented hostilities in the Gaza Strip, UNICEF has been forthright on the need for an immediate humanitarian ceasefire, for the aid to flow and for children abducted to be released. Like many others, we have pleaded for the killing of children to stop.
"Our gravest fears about the reported numbers of children killed becoming dozens, then hundreds, and ultimately thousands were realized in just a fortnight. The numbers are appalling; reportedly more than 3,450 children killed; staggeringly this rises significantly every day.
"Gaza has become a graveyard for thousands of children. It's a living hell for everyone else.
"And yet the threats to children go beyond bombs and mortars. I want to speak briefly on water and trauma.
"The more than one million children of Gaza also have a water crisis. Gaza's water production capacity is a mere 5 per cent of its usual daily output. Child deaths – particularly infants – to dehydration are a growing threat.
"This is what one of my UNICEF colleagues, Nesma, who lives and works in Gaza said. She has two children, 4yr old Talia, and 7yr old Zain: It breaks my heart to see children around me strive for a cup of clean water and cannot find it. Zain keeps asking for regular water.
"She means safe drinking water, not salty water which is the only option right now and is making 7yr old Zain and many other children sick.
"And then there is the trauma. When the fighting stops, the cost to children and their communities will be borne out for generations to come. Before this latest escalation, more than 800,000 children in Gaza – three quarters of its entire child population – were identified as needing mental health and psychosocial support. That's before this latest nightmare.
"The same UNICEF colleague, Nesma, who spoke of her 7yr old desperately asking for clean water, explained the trauma her 4yr old is going through. Four year old Talia is showing severe symptoms of stress and fear, and is now self-harming, such as ripping her hair off and scratching her thighs until they bleed. And yet as her mother explains: I don't have the luxury to think about my children's mental health. I keep telling myself, 'Nesma, keep them alive.' And when all of this ends, I will provide them with mental support and medical care.
"And so we say again, on behalf of Talia and Zain, and the other 1.1m children in Gaza living through a nightmare: We need an immediate humanitarian ceasefire. And all access crossings into Gaza must be opened for the safe, sustained and unimpeded access of humanitarian aid, including water, food, medical supplies, and fuel.
"And if there is no ceasefire, no water, no medicine, and no release of abducted children? Then we hurtle towards even greater horrors afflicting innocent children."
###
"Not in Our Name": 400 Arrested at Jewish-Led Sit-in at NYC's Grand Central Demanding Gaza Ceasefire by Democracy Now, Oct 30, 2023
***
Sheera Talpaz@snarkademic:
The thing about revenge is that it can't give you back what was taken from you; it only takes more.
The thing about retribution is that it doesn't deter injustice; it breeds more cruelty.
Sheera Talpaz@snarkademic:
The thing about revenge is that it can't give you back what was taken from you; it only takes more.
The thing about retribution is that it doesn't deter injustice; it breeds more cruelty.