The photo below was included at the top of my 2008 10 31 frac news mailout. The quote in the headline was made in response by a citizen member of my list. Two years earlier, AER when it was EUB, demanded I give them my list (hundreds of people by that time), which I refused. I thought their lawyer was going to lose a few gaskets, he was so furious I didn't obey him. Arrogant bullying sod.
Photo by Jessica Ernst, Oct 31, 2008
A few months after this photo, on a cold winters day in Feb 2009, I offered the metal chair to lead interrogator, Dennis DiFranceschi, of ex PM Steve Harper's pathetic, cowardly, lying RCMP Anti-Terrorist (but really) Protect Oil & Gas Profits by trying to intimidate silent frac-harmed Canadians and in my case get me to drop my lawsuit against Encana, Alberta govt and AER (prev EUB, then ERCB). I offered blankets, hot tea with honey, and tissue (his nose started running from the cold, he tried to intimidate me for a long time) which he all declined.
I chose for myself the wooden chair, of course.
More details of AER/Encana/Harper's anti-Canadian police invasion to my private property:
The Intimidation of Ernst: Members of Harper Government's RCMP Anti-terrorist Squad Intimidate and Harass Ernst after her Legal Papers were Served on Encana, the EUB (now AER) and Alberta Environment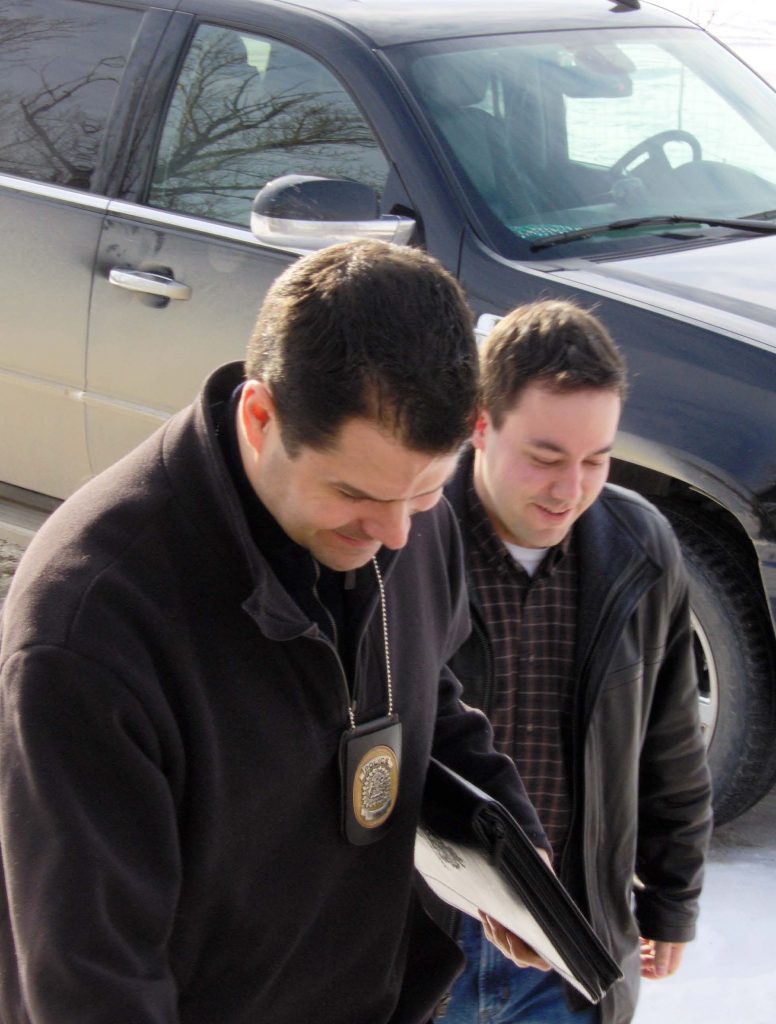 2009 Feb: I took the above photo standing on my deck, just in front of above metal chair. Dennis heard my camera snapping. He angrily told me they were "undercover" and I was not allowed to take photos.
I tartly replied, "You're trespassing," and kept snapping.
I made him call my lawyers, which he wanted to do with his cell phone, but I said, "No, you must use my phone so that I have a record of your call."
They had no warrant.
Dennis also demanded that I hand over my frac news list membership (names and emails), and all the names, home locations and phone numbers of landowners I had helped over the years. I refused him, like I refused the AER's lawyer.
***
This post is dedicated to the Wet'suwet'en working to protect their lands in NEBC from Coastal GasLink, the trespassing RCMP and Canada's Colonial Courts enabling the harms.