The Bow Opens: sights and sounds by the Calgary Herald, June 4, 2013
The tenants – Encana and Cenovus – are all moved in. Plensa's "Wonderland" sculpture graces the entrance. So on Tuesday, it was finally time to officially open "The Bow" – Western Canada's tallest office building. Here is what it looked and sounded like.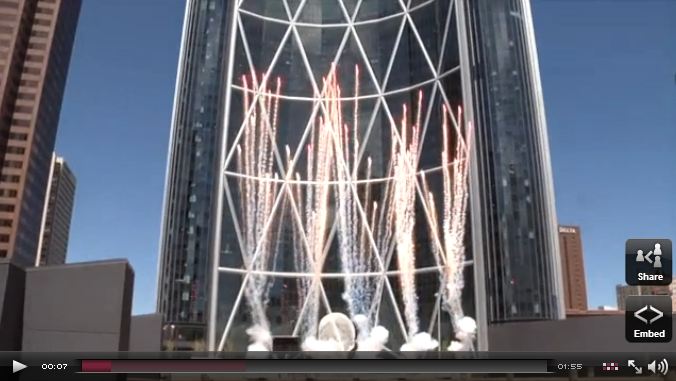 Screen grab from The Bow Opens: sights and sounds by the Calgary Herald
[Refer also to: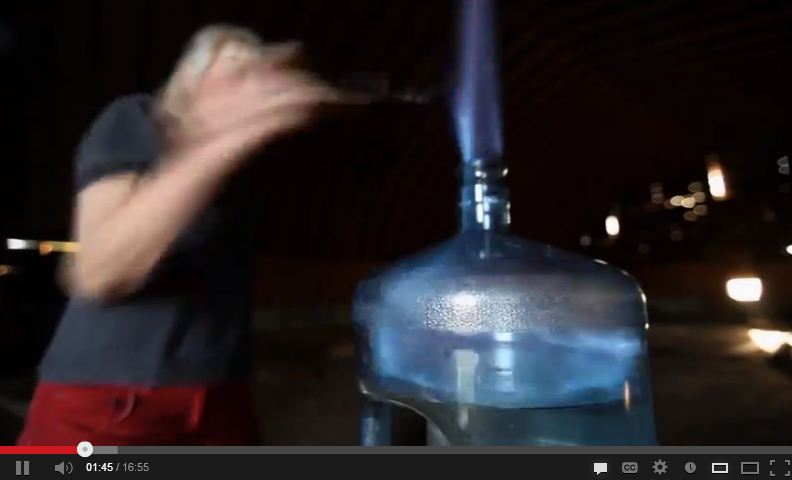 Screen grab from 16×9 – Untested Science: Fracking natural gas controversy
Source: FrackingCanada
Citizen EnCana The double life of Calgary's greatest corporation by Adrian Morrow, published in Fast Forward, July 10, 2008.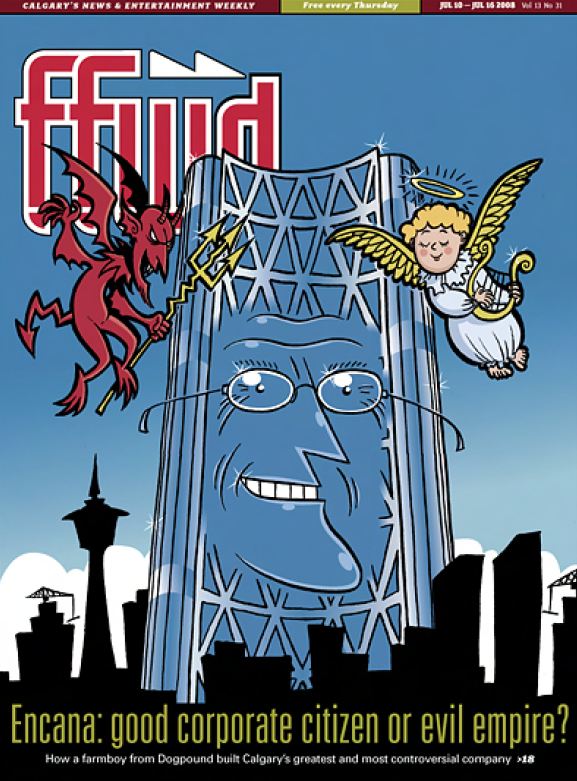 Source: Cover Feature in Fast Forward Weekly, Encana Bow Building & CEO Gwyn Morgan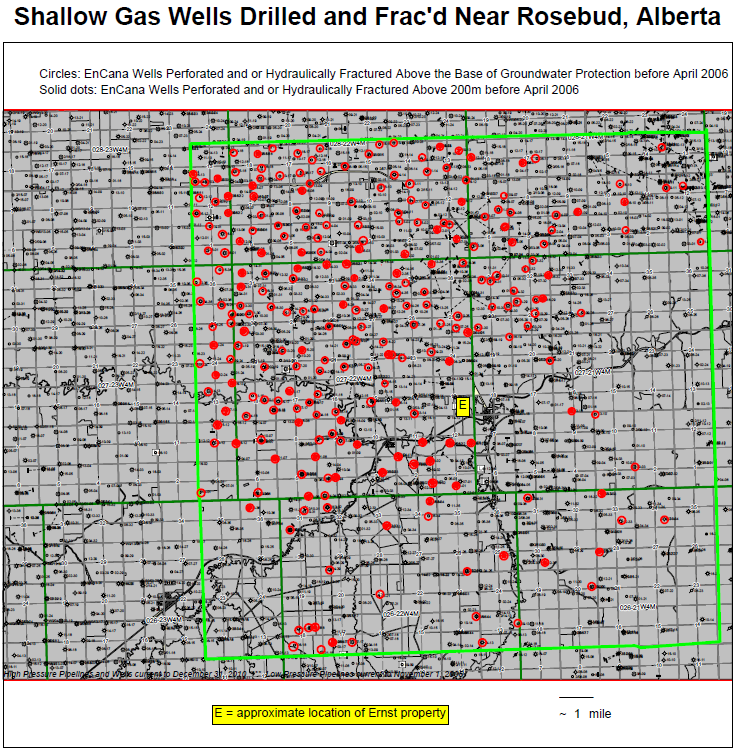 EnCana's perfs and fracs (without telling the community, or brazenly lying and promising only to frac far below the fresh water aquifers and impermeable layer to prevent gas migrating into our drinking water) Above the Base of Groundwater Protection at Rosebud, Alberta – before April 2006, many more wells continue to be perforated and frac'd Above the Base of Groundwater Protection within the map area and beyond. Slide from:  Is hydraulic fracturing safe and sustainable? Presentation by Jessica Ernst on May 3, 2011 in New York at the United Nations 19th Commission on Sustainable Development. Click to get PDF, zoom in for legal land descriptions.  Black are deeper energy wells, conventional and unconventional
Could it be any clearer? An Albertan's request for information by Admin, May 20, 2013
Albertan requests information from the regulator for "each and every blow-out, frac-out, communication event, and or loss of control or pressure during completion, perforating, acidizing, hydraulic fracturing and or stimulating of energy wells" in Alberta.
ERCB's General Council responds and threatens to apply to Alberta's Information and Privacy Commissioner for authorization to disregard the access request "on the basis that it is unclear, frivolous and vexatious" 
"Responding to such a request would require a massive undertaking on the part of the ERCB: potentially in the order of millions of pages of records."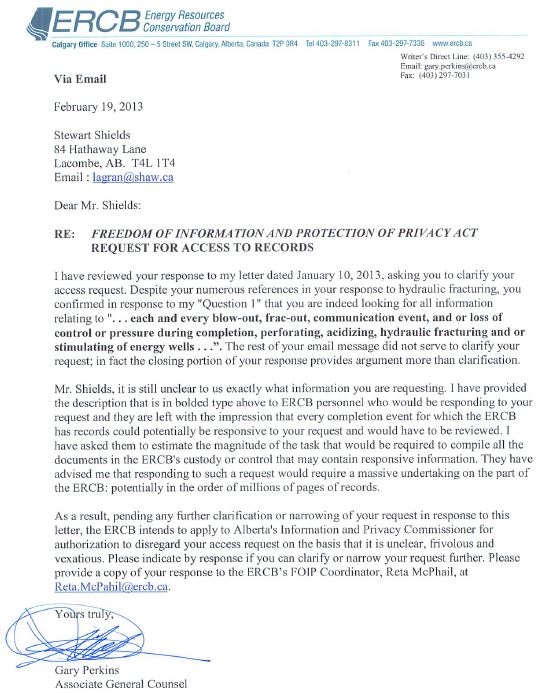 Failure Investigation Report: Failure of Piping at EnCana Swan Wellsite A5-7-77-14 L W6M by the BC Oil and Gas Commission, February 4, 2010.
The 22 November 2009 failure…was caused by internal erosion of the wall resulting from flowing fracture sand suspended in the gas stream.  Leak detection and emergency isolation at the site did not achieve timely detection of the leak or control of the escaping gas. EnCana's integrity management program did not effectively mitigate the hazard of internal erosion. [Emphasis added]