Breaking ground on a state-of-the-art water treatment facility in Wyoming's Moneta Divide by Encana on Encana's webite, story accessed and screen snap taken on January 25, 2014
Encana held a special groundbreaking ceremony on November 6 to mark the initial construction of a world-class Neptune Water Treatment Facility in Wyoming's Moneta Divide. When completed in mid-2014, the facility will be the third largest of its kind in the world with the capacity to treat as much as 1 million gallons of water per day. "Together with GE, Dow and other like-minded companies, Encana is proud of this pivotal project that will benefit the Wyoming environment and economy for many years," said Paul Ulrich, Encana Government & Regulatory Affairs advisor. "Making this facility a reality supports our Moneta Divide Natural Gas and Oil Development Project, which means hundreds of potential, permanent jobs and billions of dollars in tax revenue to the state and local communities."
Oil and natural gas has been developed in the Moneta area of the state for many years and one of the biggest challenges for the area has always been water – protecting it, and using it wisely. … In his remarks, Ulrich noted, "As the main technology provider, GE will enable the facility to reduce total dissolved solids in produced field water from 7,500 parts per million (ppm) to drinking water quality, less than 250 ppm. Through steam regeneration of Dow Water & Process Solutions Optipore resin, hydrocarbons in the water are captured and sold."
How it Works
Through a pipeline gathering network, produced water will enter the Neptune facility and travel through a series of filters and systems to pretreat the water entering a reverse osmosis (RO) membrane. [Reverse osmosis does not remove toluene, a solvent frequently used in the oil and gas industry and found in oilfield contaminated water] "Pretreating" the water removes contaminants that could possibly plug up RO membranes, and captures hydrocarbons for resale. This water treatment system will effectively clean produced field water to meet the water requirements of Class 1 standards, which is considered the same purity as mountain spring water. Some of the cleaned water will be used for field operations, while the rest will be transferred via pipeline into the Boysen reservoir, as proposed in the Moneta Divide EIS Plan of Development.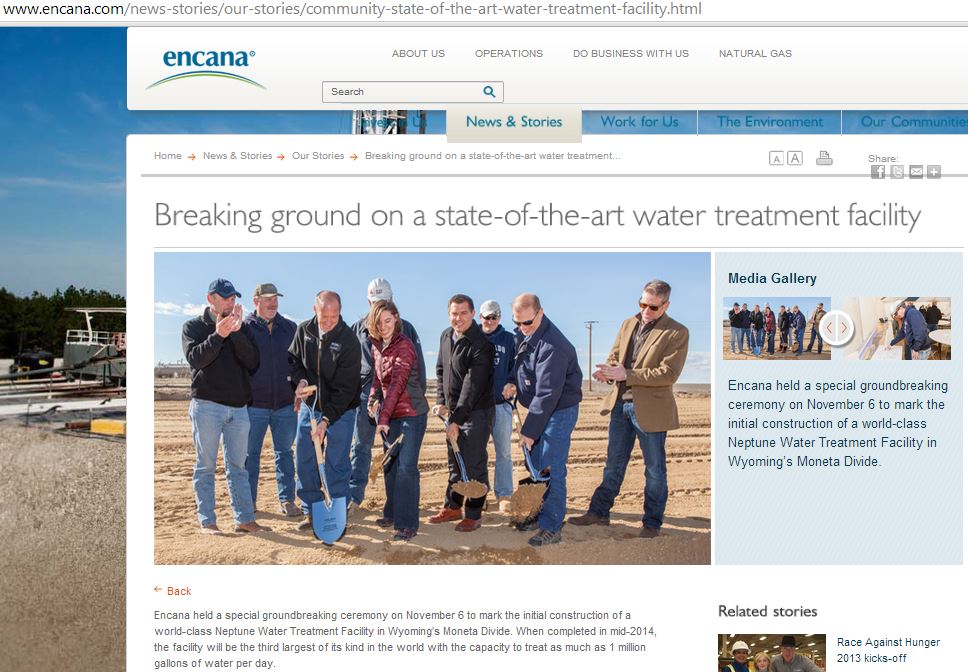 [Refer also to:
Judge stops US-record frack wells by Encana in Michigan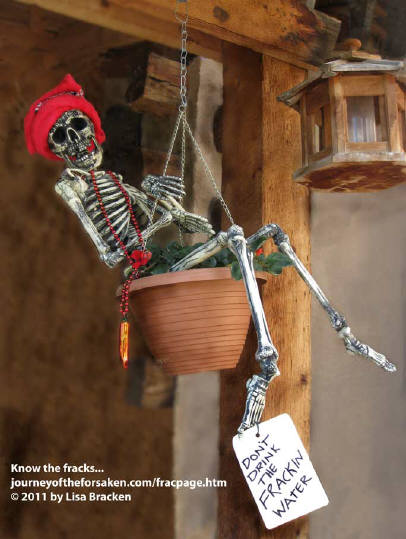 Pavillion driller EnCana blasts EPA findings of hydraulic fracturing contaminating ground water and well water
EnCana shallow fracturing and contaminated water at Pavillion Wyoming, Tests, controversy, more testing
Wyoming Water Tests in Line With EPA Finding on Fracking
EPA: Pavillion, Wyo., Natural-Gas Site Tests 'Consistent' With Earlier Data
The Entire Oil And Gas Industry Is Watching A Tiny Town In Wyoming
New Study Supports Water Contamination Due to Fracking, U.S. Geological Survey Verifies EPA Findings in Pavillion, WY
USGS Fracking Study Confirms Methane Contamination of Drinking Water in Pavillion, Wyoming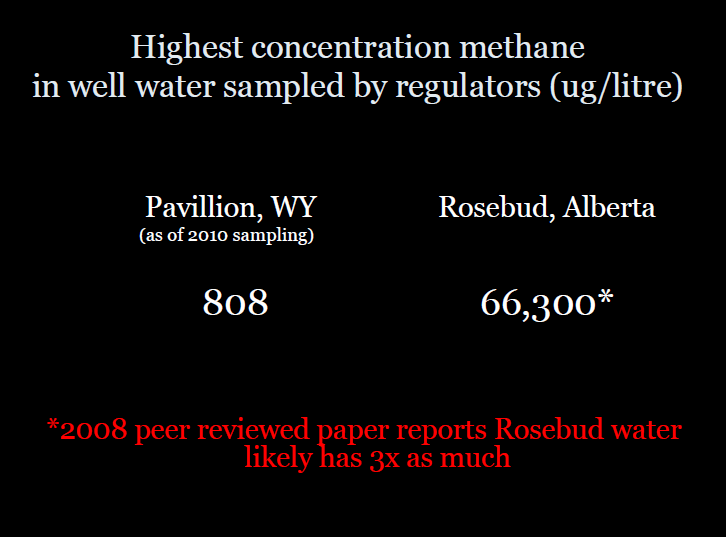 Slide above from Ernst presentations
Above table in Brief review of threats to Canada's groundwater from the oil and gas industry's methane migration and hydraulic fracturing
Technical Memorandum by Dr. Tom Myers on Assessment of Groundwater Sampling Results Completed by the U.S. Geological Survey
Busted, Part Deux! Fracking Chemicals Found in Wyoming Water Supply
New evidence confirms that fracking endangers groundwater
Diesel in Water Near Fracking Confirms EPA Tests Encana and Wyoming Disputes
Few takers yet on cistern offer near Pavillion
Analysis Confirms That Hydraulic Fracturing Caused Drinking Water Contamination In Wyoming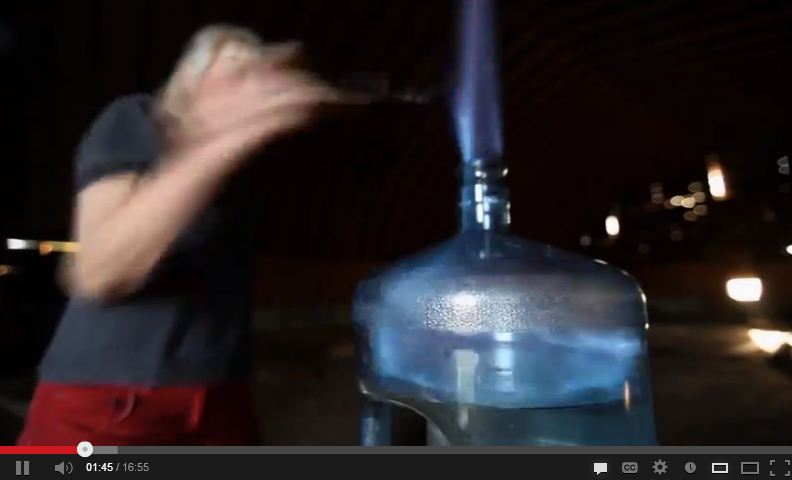 Ernst water 2011, in Untested Science by Global TV's 16×9 News
Review blames fracking for water contamination in Pavillion
TECHNICAL MEMORANDUM Review of DRAFT: Investigation of Ground Water Contamination near Pavillion Wyoming Prepared by the Environmental Protection Agency
Fracking Contamination 'Will Get Worse': Alberta Expert Dr. Karlis Muehlenbachs
US Study Casts Pall over BC's Shale Gas Biz: Despite industry safety assurances, EPA finds hydraulic fracturing fluids in drinking water
Feds Link Water Contamination to Fracking
Alleged gas-drilling contamination of Wyoming well water scraps EnCana sale
Buyer nixes deal for EnCana's controversial Wyoming natural gas assets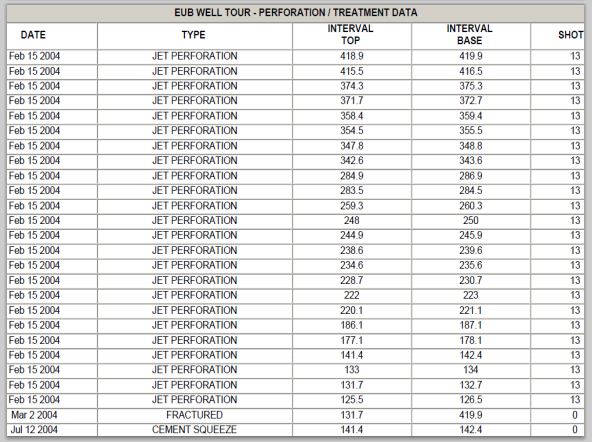 Perfs and fracs on Encana's 5-14-27-22 W4M CBM well at Rosebud, Alberta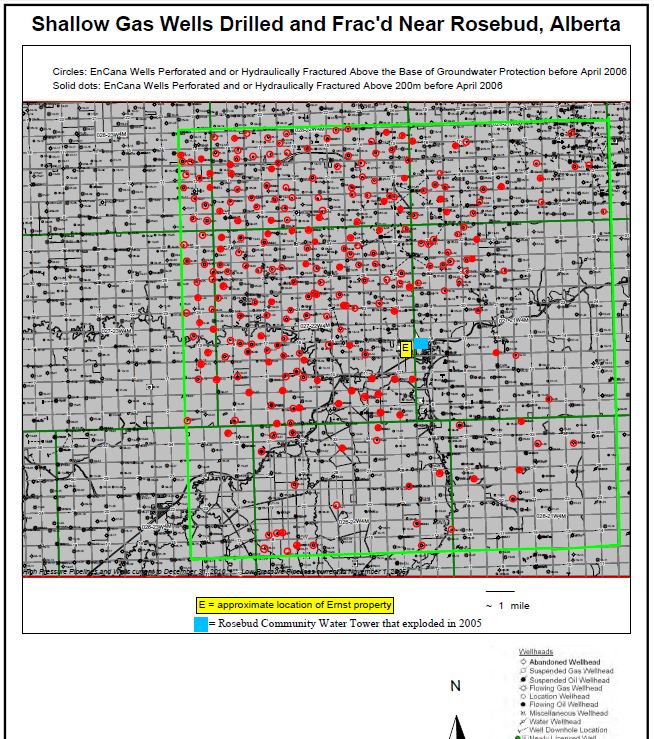 Source: Ernst Presentations Click on the map to get the PDF; zoom in for the legal land descriptions of the shallow wells frac'd where the fresh water is (red, many of these with multiple perforated intervals) up to April 2006 when the water testing program was initiated, and deeper wells (black). Encana continues to frac shallow where the fresh water is – including on deviated wells near the Ernst property; the regulators do not stop the company.
Busted! Fracking Chemical Found in Wyoming Water Supply
EPA Pavillion Pavillion Groundwater Investigation 2010-2011 Sampling Summary Summary of Results and Next Steps
EnCana says drilling did not taint Wyoming water, says "extremely low" methane levels are naturally occurring
Pavillion, Wyoming-area residents told not to drink water
Encana Passes the Buck on Contamination in Pavillion, Wyoming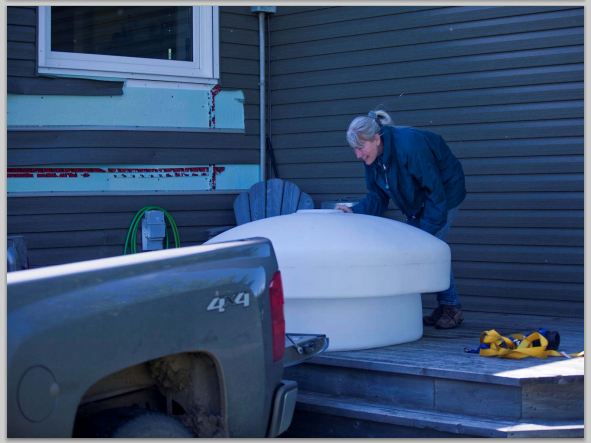 Jessica Ernst at her home in Rosebud, Alberta, loading her water tank for a 1.5 hour trip to get 185 gallons of safe potable water.  After Encana fractured Rosebud's drinking water aquifers, enabled by the regulators and government, Jessica's water is too dangerous to flush toilets with and is too dangerous to be connected to her home.  Jessica has been hauling her own water for 6 years, receives no assistance and her visitors rarely think to bring their own water.
Alberta seizes control of Sharp Hill's community drinking water supply; Regulator says many families installled water tanks to protect against inadequate supply, Regulator says tanks are not sufficient to meet needs of families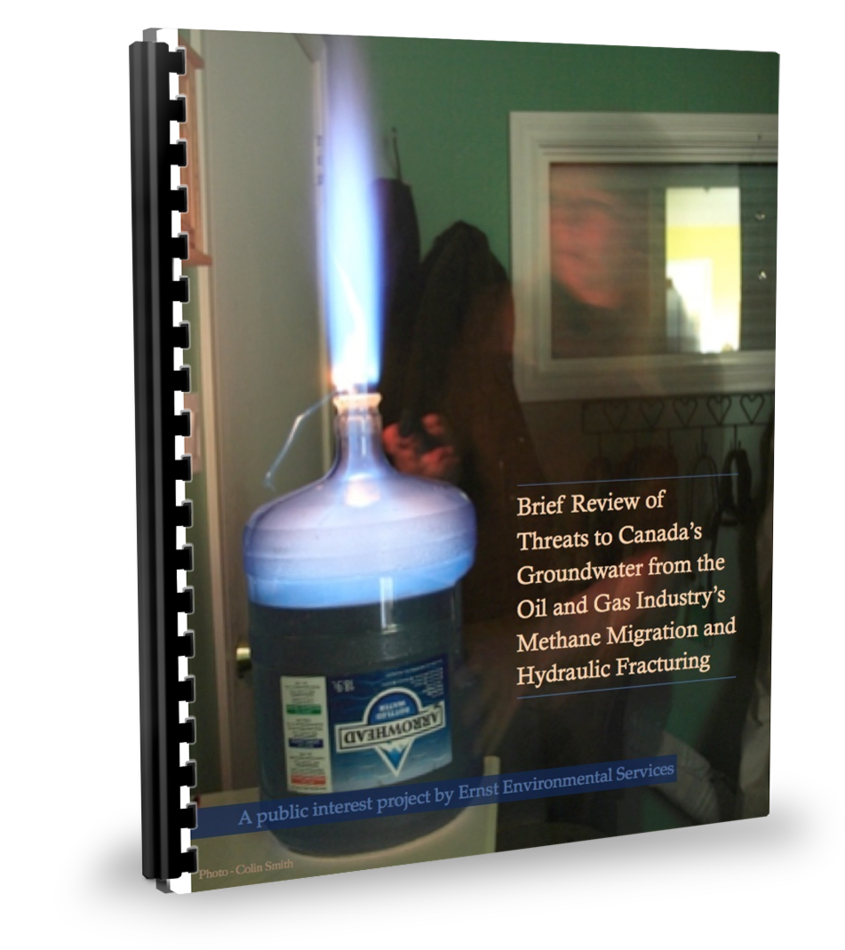 Jessica's water, 2006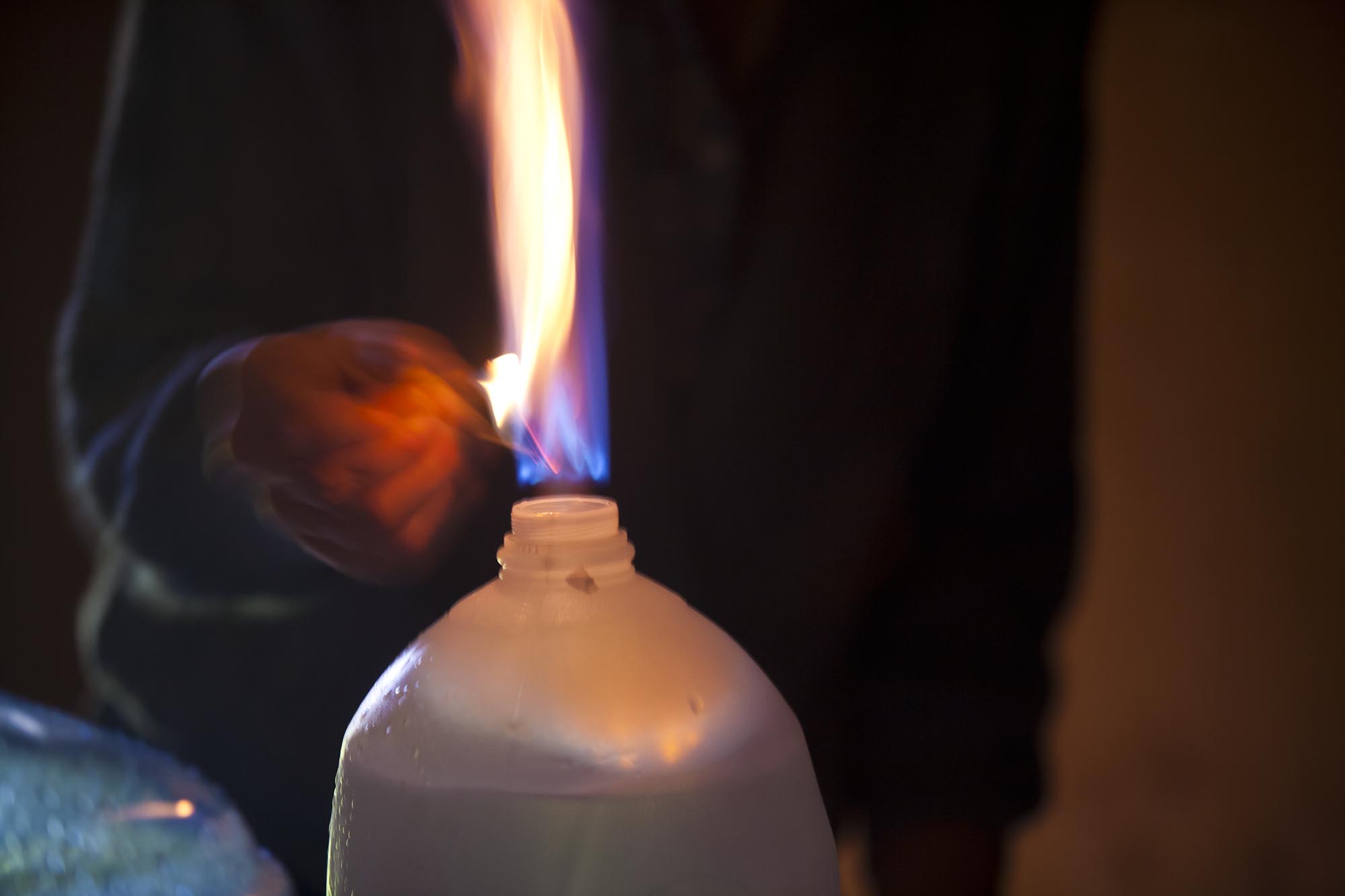 Jessica's water, 2013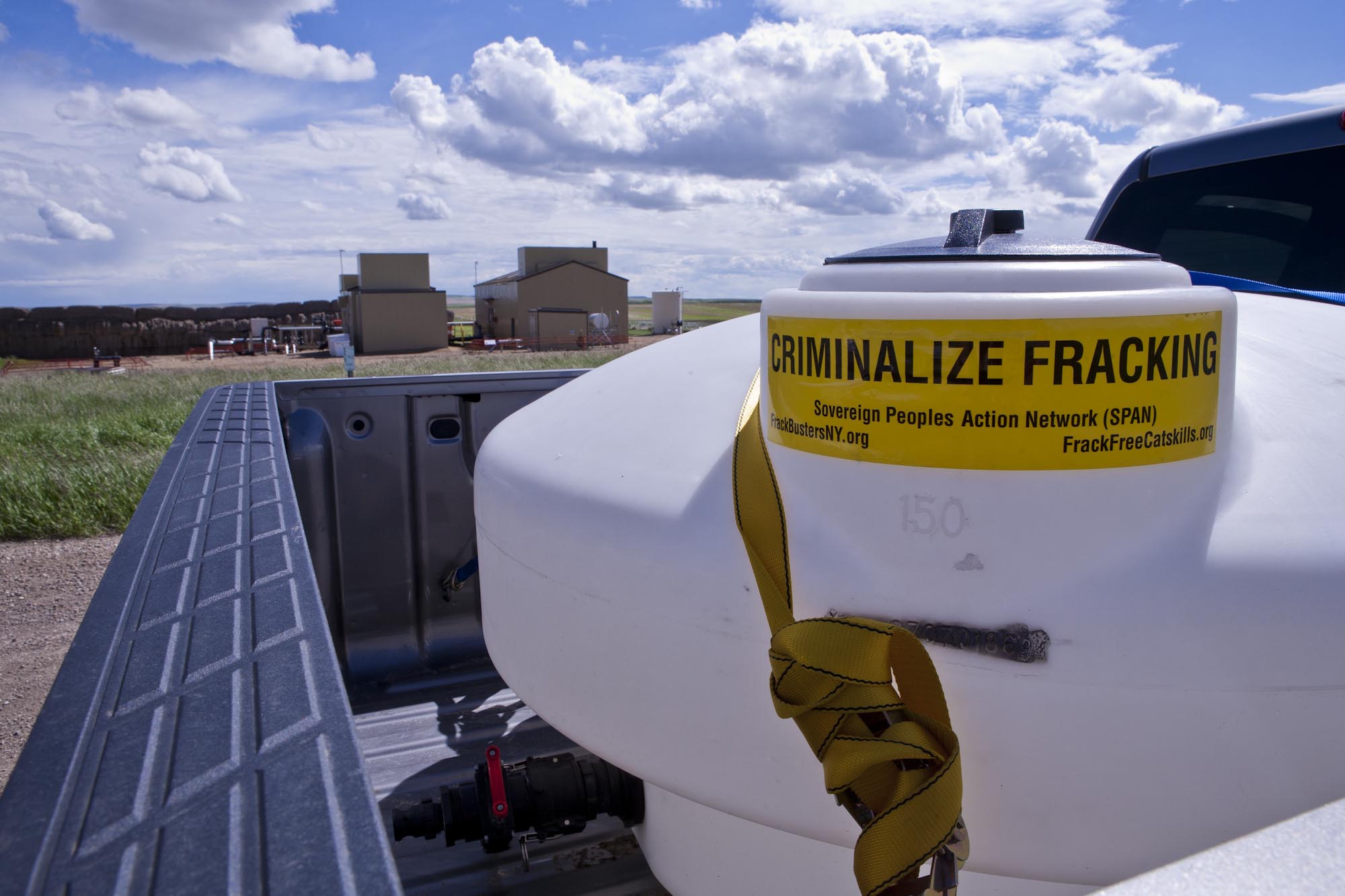 Ernst safe alternate water hauling tank, Encana compressors at Rosebud in background, June 2013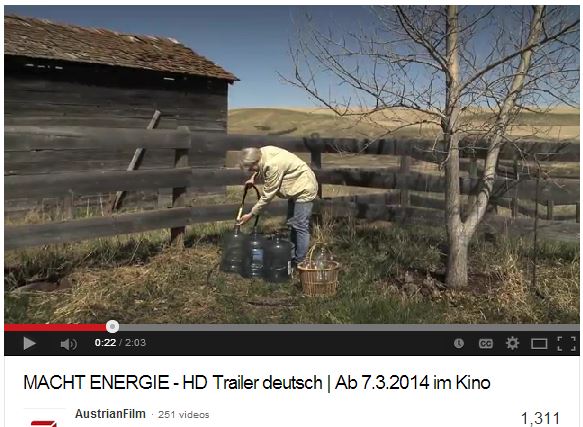 Above, Jessica filling bottles with her methane and ethane contaminated water at Rosebud, Alberta, in 2012, ignited minutes later  as in photos below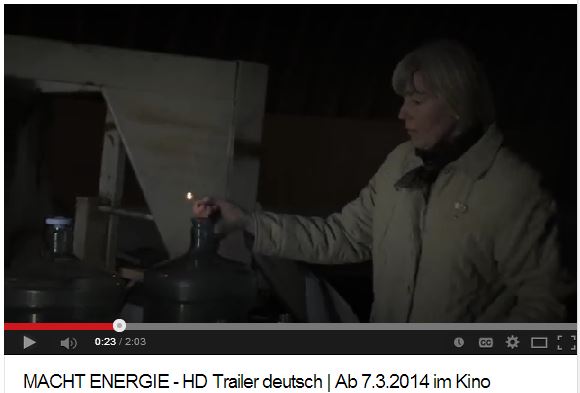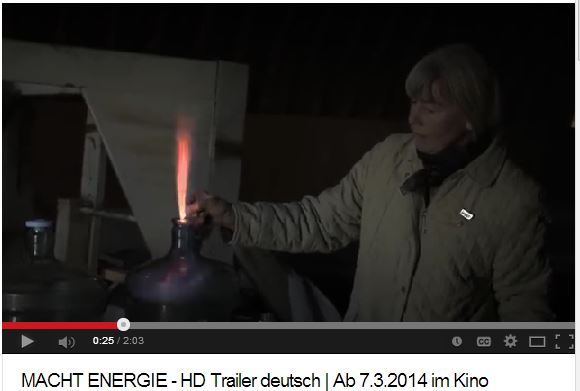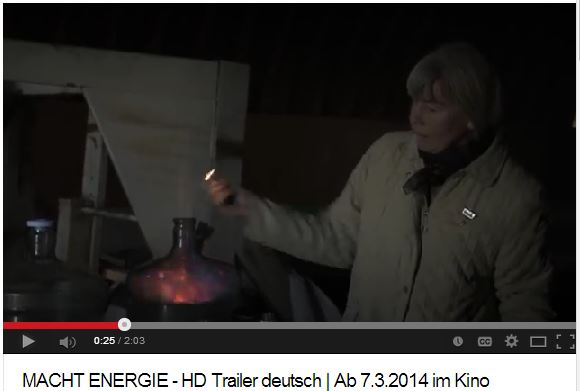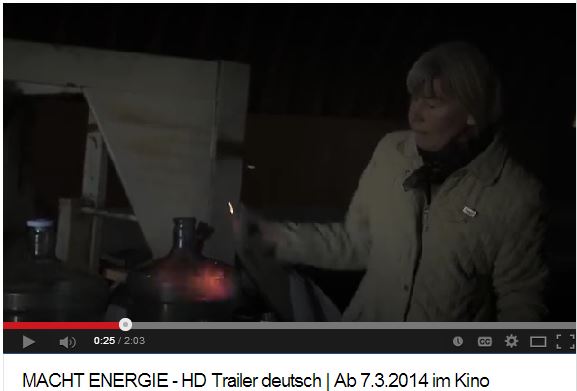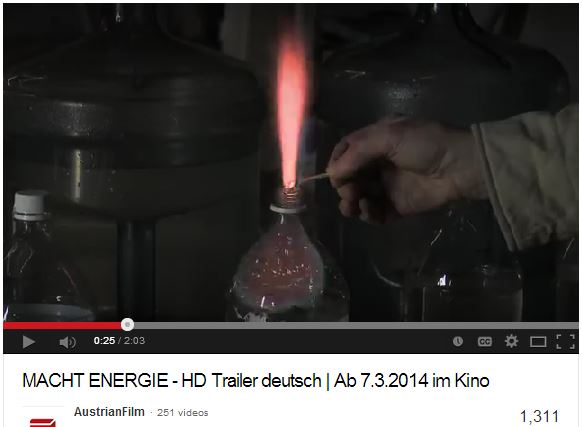 Ernst water igniting (this explosion melted the bottle, visible in above snap), 2012, in AustrianFilm documentary Macht Energie
Opening in European theatres, March 7, 2014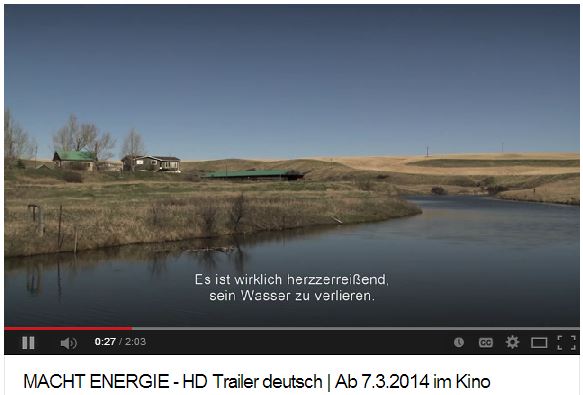 Jessica Ernst in Macht Energy: "It's really heartbreaking to lose your water."