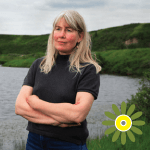 In my view, the reason corporations like Teck, tarsands miners, and Encana/Ovintiv et al intentionally break the law and pollute, is because they know Canadian "regulators" and courts will let them get away with it more often than not.
And worse, they know Canadian authorities often bully and punish the harmed instead of the guilty corporations.
Southeast Ohio environmental violator receives jail time by Alex Semancik, June 27, 2023, WTAP – TV
CORNING, Ohio (WTAP) – An environmental polluter in southeast Ohio received jail time, community control, and community service.
Benjamin L. Altier, 66 of Corning, Ohio, pleaded guilty to theft and improperly storing or disposing of brine, the waste byproduct consisting of water, oil, and salts that is brought to the surface during the extraction of oil and gas.
Theft is a fifth-degree felony and storing or disposing of brine is an unclassified misdemeanor, according to Ohio Attorney General Dave Yost.
Altier was sentenced to 30 days in jail, three years of community control, 50 hours of community service, and ordered to pay $5,129.16 in restitution to the Ohio Department of Natural Resources.
Altier's company, Altier Brothers Inc., was ordered to pay $5,000 in fines, $10,000 in restitution to Rural Action for the remediation of Sunday Creek, and was placed under one year of community control.
According to Yost, Altier fabricated wastewater disposal tickets, then submitted the fraudulent tickets to ODNR, so that he was reimbursed for disposal fees that he did not pay.
Instead of properly disposing of the wastewater, which he collected during the plugging of multiple orphan wells, Altier dumped some of it on land and improperly stored the rest.
The Altier investigation was conducted by the Environmental Enforcement Unit of the attorney general's Bureau of Criminal Investigation and prosecuted by the Criminal Prosecution Unit of the AG's Environmental Enforcement Section.

In Canada, Encana/Ovintiv gets away with dangerous speeding (repeatedly through playground zone), intentionally repeatedly illegally frac'ing a community's drinking water aquifers contaminating them, data fudging, incessant noise violations and this: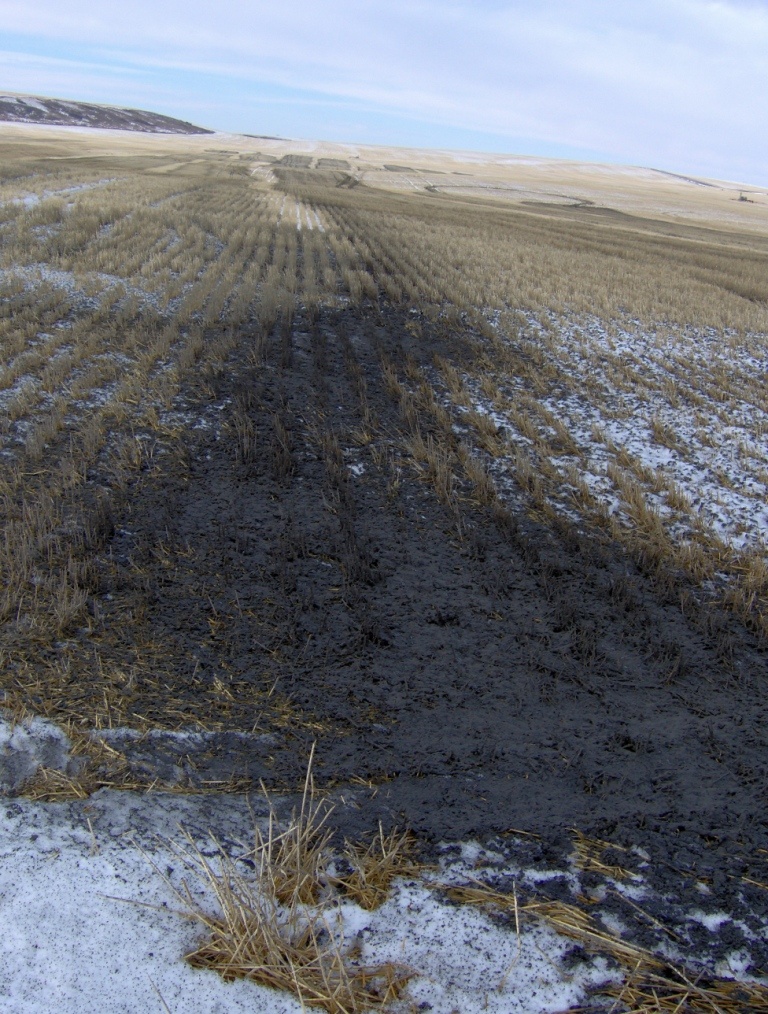 2012: Encana/Ovintiv waste dumped on foodland, Rosebud, Alberta, just east of where 8 years earlier, the company had illegally frac'd the community's drinking water aquifers – all without punishment. Instead, Encana was enabled by authorities engaging in fraud to help cover the crimes up with the Alberta gov't rewarding the criminal by making Encana VP Gerry Protti head of AER, the "regulator."
Refer also to:
2023: Billy Marcum, Jr., owner of oil & gas companies, sentenced to 17 years in prison for $30 million fraud, ordered to pay $16 million in restitution. Why did "Frack Master" Breitling Energy CEO Chris Faulkner get less time (15 years for $80 million fraud, fined over $90 million)?