As of Oct 13, 2019, interview available at Green Planet Monitor
LISTEN: Living Planet: Fracking and ill health, Alberta residents take fracking head on 9:55 Min. by David Kattenburg, December 11, 2014, Deutche Welle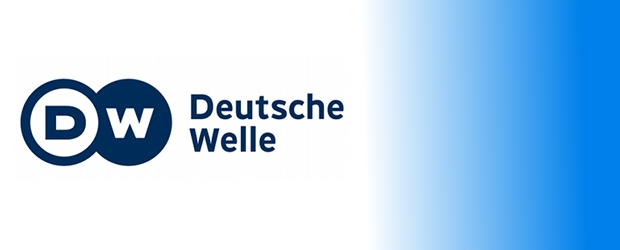 …
Bob Willard, Senior advisor at the Alberta Energy Regulator, agreed to speak about current regulations.
David Kattenburg: Why aren't these things being monitored for in the gases that are coming out from flaring and incineration stacks?
Bob: The long list that you've identified would be the responsibility for monitoring of not only the Alberta Energy Regulator, but the Environment department themselves, and I would direct you once again to ESRD for them to identify what their plans are relative to updating those guidelines.
David: I have actually, I've tried valiantly I'd say to try to get them to explain to me why they have these guidelines that say all industry MUST conform to these guidelines, and then I said well why does directive 60 of the Alberta Energy Regulator only establish monitoring requirements for sulfur dioxide and he said: "speak to the Alberta Energy Regulator." 
Bob: Um, it is important, and this is something the Energy Regulator does lead, is capturing the metrics of the volumes of material, so we do have good metrics as to the volumetrics.
David: But essentially nothing about the composition of those gases, other than sulfur dioxide.
Bob: A totally accurate composition, I would certainly volunteer that no, we do not have a totally accurate comprehensive information on the flare composition rather, we have it for the uh volumes, but not necessarily for the compositions. 
Full Interviews: Canaries in Coal Mines, Air Monitoring Appeals by David Kattenburg, December 14, 2014, Greenplanetmonitor.net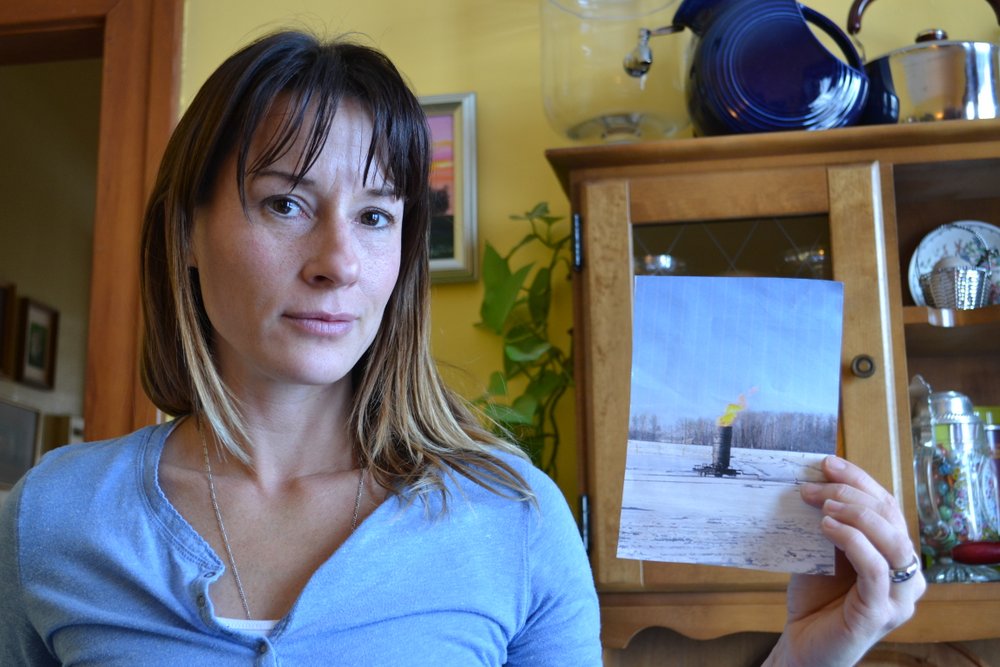 [Refer also to:
What Lies Beneath: CCTV America Investigation into Hydraulic Fracturing Interviews Alberta landowners, including former oil engineer, fracing fumes damaging health
Big oil, big fracing, big problems? The Hawkwoods frac'd in the Lochend: health problems, dead cattle and earthquakes causing property damage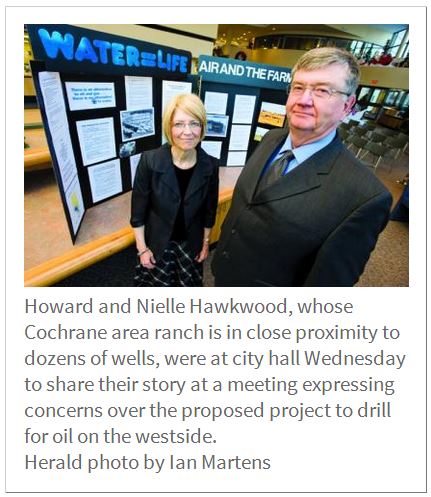 Fracking the Hawkwoods near Calgary, dead cows and…RADIATION?
Diana Daunheimer: Alberta Energy Regulator should be ashamed, AER Directive 60 Deregulation as the frac poisons ramp up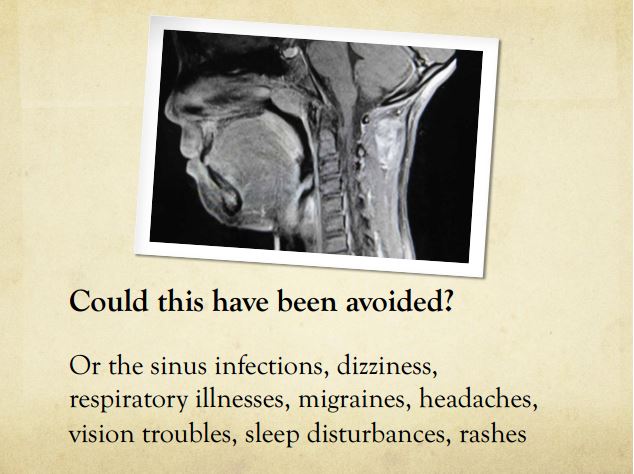 Slide above from Diana Daunheimer presentations, complete slides below:
Compendium of scientific, medical, and media findings demonstrating risks and harms of fracking (unconventional gas and oil extraction) 2nd Edition released December 11, 2014
Why was a 2012 Health Canada Report, admitting significant health hazards and risks to groundwater and air from hydraulic fracturing, kept from the public? ]