LISTEN: Ian Jessop interviews Jessica Ernst, Environmental Consultant 30 Min, September 3, 2013, CFAX 1070
Ian and Jessica chat about:
Resident pressure on officials reveals Alberta's new two class "safety" system as Kaiser Exploration scraps plan to frac near Calgary community of Royal Oak. Energy well(s) now proposed 2.3 kilometres east; 

Do companies only frac deep? What their data reveals;

Stimulating to stimulate oil and gas – a company's "linguistic gymnastics;"

and more.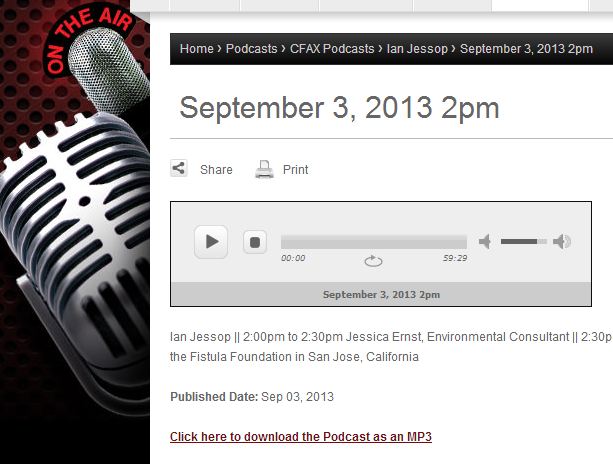 Map and text below from energyBC.ca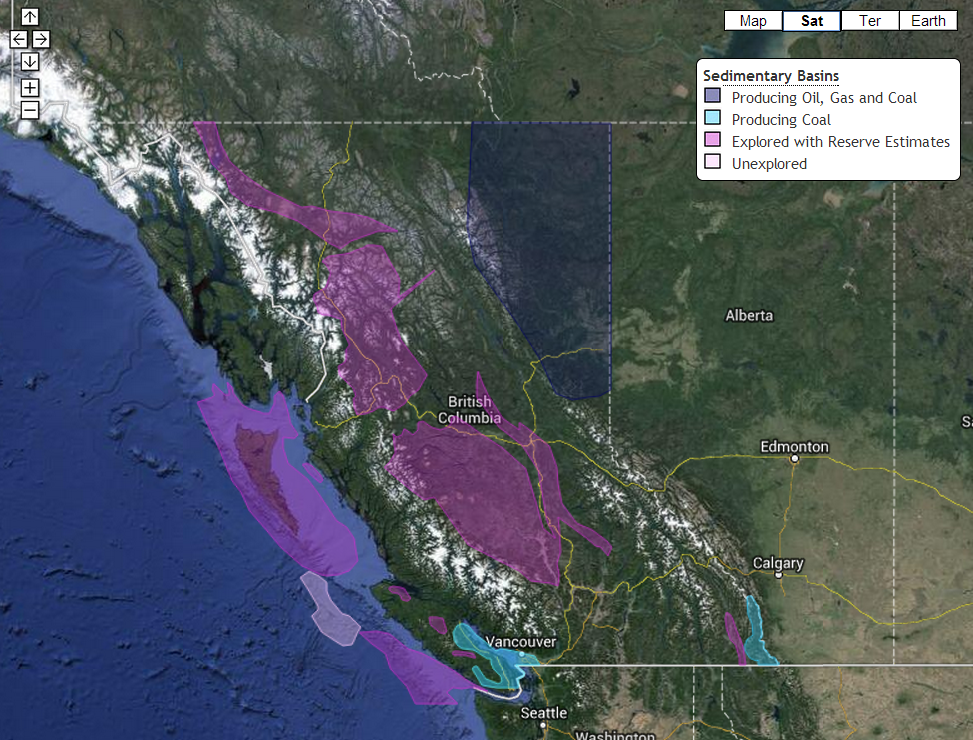 Finally, coalbed methane is thought to exist in large quantities around the province. Coalbed methane consists of 90% to 100% methane and therefore requires less refining than any other fossil fuel in use. Coalbed gas can be found in essentially every coalfield throughout the province. The major estimated reserves are, listed by size, the Peace River (northeast), Klappan and Groundhog (north Netchako basin), Elk Valley and Crowsnest (southeast corner), Hat Creek (central interior), and Comox and Nanaimo (Vancouver Island). The province is actively encouraging the development of coalbed gas fields, providing a grant $50,000 to gas companies for every coalbed gas well drilled. The first exploratory wells are now underway in the province's Peace River and Elk Valley coalfields to determine if coalbed methane can be extracted economically. …
As part of its response to the global recession, the B.C. government announced the Oil and Gas Stimulus Package which provided economic incentives and subsidies to oil and gas companies for drilling in the province. It further announced that "the Province is working to have the moratorium on exploration and development of offshore resources lifted." …
Unlocking of unconventional resources: Tight gas, shale gas, and coalbed methane exist in greater quantities than conventional gas reserves, and are only just beginning to be tapped. B.C.'s unconventional gas reserves are thought to be over 50 times greater than her current proven conventional gas reserves. Development of tight gas deposits and breakthroughs in shale gas drilling technology are making these unconventional deposits a bigger part of the energy picture all the time. Since developing these sources is more expensive, they will only likely see widespread development when the price of gas is high. [Emphasis added]