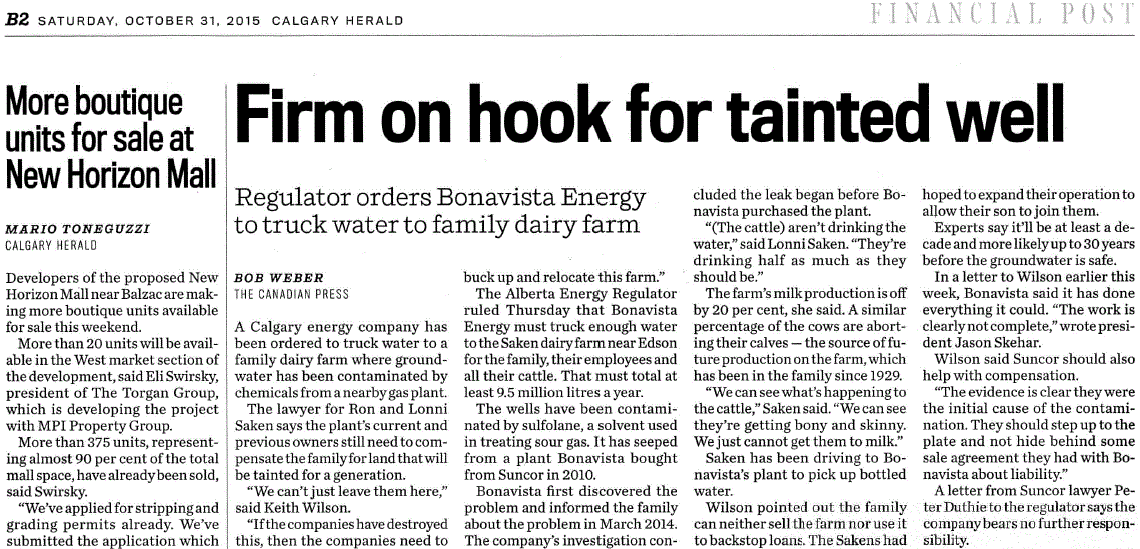 THE SIGNED ORDER on AER website
THE SIGNED ORDER uploaded to ernstvsencana website (because AER too often removes from public view, important documents).
MADE at the City of Edmonton, in the Province of Alberta, on
October 29, 2015 ALBERTA ENERGY REGULATOR
Under section 104 of the Oil and Gas Conservation Act
Bonavista Energy Corporation (A5RX)
1500, 525 – 8
th Avenue SW
Calgary, AB, T2P 1G1
("Bonavista")
WHEREAS Bonavista is the holder of gas plant facility license 12454 located at 16-11-054-15 W5M ("The Facility");
WHEREAS the presence of sulfolane was detected in supply water wells at the Facility in 2014; [REFER BELOW. ALBERTA GOVERNMENT KNEW OF THE SULFOLANE CONTAMINATION IN GROUNDWATER THERE 2009!]
WHEREAS sulfolane is known to be hazardous to the public and to the environment;
[METHANE, SOUR GAS, TERT BUTYL ALCOHOL, PHTHALATES, KEROSENE, TOLUENE, BENZENE, CHROMIUM ARE NOT?]
WHEREAS Bonavista undertook a water sampling program of neighbouring domestic and livestock water wells, and in March 2014 sulfolane was detected in domestic water wells S27, S28, and S29 located on private lands at 16-13-054-15 W5M ("impacted water wells") in concentrations exceeding the Canadian Council of Ministers of the Environment (CCME) Guidelines for Canadian Drinking Water Quality;
WHEREAS Bonavista provided a temporary water supply to affected landowners, and installed new water wells to provide a more permanent water source;
WHEREAS attempts to provide the affected landowners with alternative water wells that provide potable water and meet the Landowner's domestic and agricultural needs have not succeeded;
[DID ENCANA PROVIDE SAFE WATER SUPPLIES FOR ALBERTANS WITH FRAC CONTAMINATED WATER AFTER THE COMPANY BROKE THE LAW AT ROSEBUD/REDLAND? NO. BUT, ENCANA MERCILESSLY KEEPS REFRACING THE FRESH WATER ZONES AND COMMITTING FRAUD & BRIBERY]
WHEREAS the Landowner has informed the AER of the immediate need for adequate safe water for domestic and agricultural use;
[WHY DO SO MANY HARMED ALBERTANS NOT RATE THE SAME?]
WHEREAS it appears to the AER that sulfolane escaped [ESCAPING AND SPREADING FOR SIX YEARS? IS BONAVISTA STILL POUNDING DOWN ACID GAS?] from the Facility or from an unidentified source associated with the Facility [ACID GAS BREAK OUT? FRACTURED CAPROCK? FRACK HIT AN INJECTION WELL? CUMULATIVE GEOLOGICAL DESTRUCTION?] and cannot be cleaned up forthwith;
WHEREAS the Director is of the opinion that alternative potable water must be provided to ensure the safety of the public and the environment; 
THEREFORE, I, Shaunna Cartwright, Director, Closure & Liability, pursuant to section 104 of Oil and Gas Conservation Act, DO HEREBY ORDER that Bonavista shall do the following:
1) Immediately provide an alternative potable water source, that meets the current demands of domestic and livestock use to the Landowner, not less than 2.5 million gallons per year, until Bonavista provides a long term water supply solution, both domestic and agricultural, to the satisfaction of the AER. This includes
a. Water quality that meets the Canadian Council of Ministers of the Environment
(CCME) Guidelines for Canadian Drinking Water Quality
[IS THIS THE ESCAPE HATCH? THE OIL AND GAS INDUSTRY WILL PRESSURE THE CCME TO REDUCE THEIR GUIDELINES or DELIST SULFLOLANE?
SULFOLANE BIODEGRADATION POTENTIAL IN AQUIFER SEDIMENTS AT SOUR NATURAL GAS PLANT SITES E. ANNE GREENE, LISA M. GIEG*, DEBORA L. COY and PHILLIP M. FEDORAK
Department of Biological Sciences, University of Alberta, Edmonton, Alta., Canada T6G 2E9 (First received September 1997; accepted in revised form March 1998)
Abstract
Sulfolane is used in the treatment of sour natural gas. It is a highly water soluble compound that has been introduced into soils and groundwaters at a number of sour gas processing plant sites. Aquifer sediments from contaminated locations at three sites in western Canada were assessed for microbial activity and their ability to degrade sulfolane
***
CAPP (Canadian Association of Petroleum Producers). 1997. Evaluation of the fate of sulfolane and DIPA in the subsurface at sour gas processing plant sites. Report prepared by the Departments of Biological Sciences and Renewable Resources, University of Alberta, CAPP Pub#1997-0004.
Even though CAPP reported decades ago in their multi-year study: Migration of Methane into Groundwater from Leaking Production Wells Near Lloydminster, that 1 mg/l of dissolved methane in tap or well water poses explosive risk if the water passes a confined space (such spaces are often found in homes, water well and farm buildings), there are no CCME drinking water guidelines for methane, ethane, propane, butane, pentane, etc. ]
b. Water quantity that meets the demands of the Landowner's operations and domestic use.
2) Provide Bonavista's plan to provide the potable water referred to in clause 1 in writing to the AER no later than 4:00 p.m. on October 30, 2015;
3) Commencing immediately Bonavista shall report to the AER regarding its measures to provide an alternate potable water source at least weekly to Matthew Stewart (780-642-9225; email hidden; JavaScript is required) by 12 noon on each Wednesday unless otherwise directed in writing by the Director.
DATED at the City of Edmonton in the Province of Alberta, the 29th October, 2015.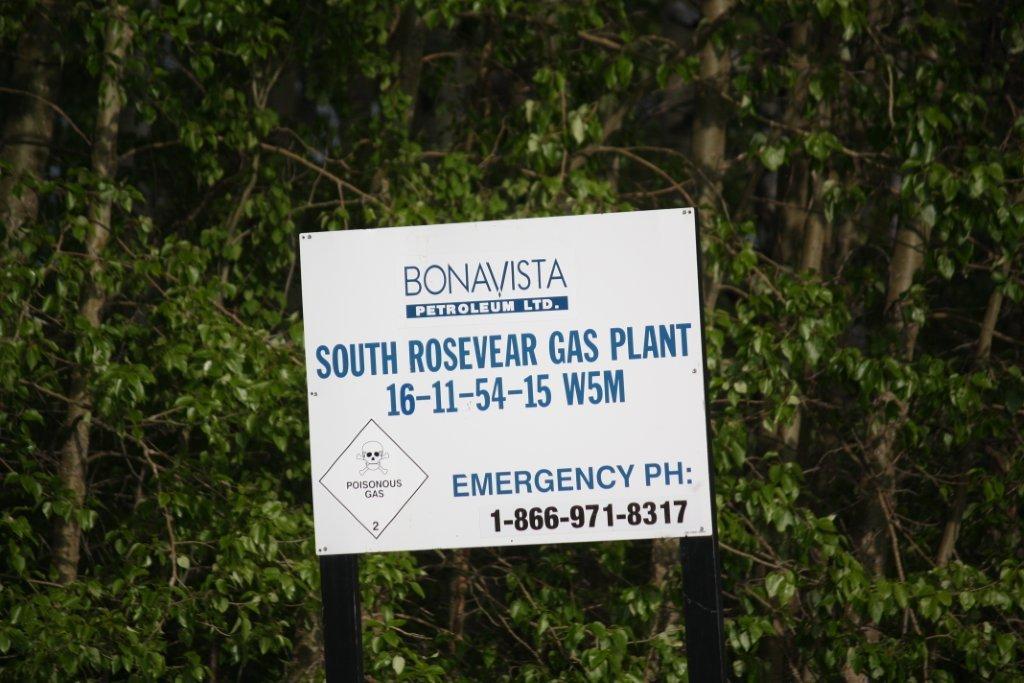 AER Closure and Liability Contacts Land Conservation and Reclamation Team Key contacts: Barbara Pullishy, director email hidden; JavaScript is required Laura Nixon, manager email hidden; JavaScript is required Isaac Amponsah, senior advisor email hidden; JavaScript is required
Reclamation Programs Team Key contacts: Barbara Pullishy, director email hidden; JavaScript is required April Wynne-Chesniak, manager email hidden; JavaScript is required Darlene Howat, senior advisor email hidden; JavaScript is required Kevin Ball, senior advisor email hidden; JavaScript is required
Mine Financial Security Program (MFSP) Team Key contacts: Evan Knox, director email hidden; JavaScript is required Paul Aguas, manager email hidden; JavaScript is required Kevan van Velzen, senior advisor email hidden; JavaScript is required
Liability Management Team Key contacts: Evan Knox, director email hidden; JavaScript is required Anu Nandiwada, manager email hidden; JavaScript is required Kevan van Velzen, senior advisor email hidden; JavaScript is required
Abandonment Team Key contacts: Evan Knox, director email hidden; JavaScript is required George Coman, operational specialist email hidden; JavaScript is required Ron MacDonald, senior advisor email hidden; JavaScript is required
Aging Infrastructure Initiative Team Key contacts: Anita Lewis, senior advisor email hidden; JavaScript is required David Hardie, senior advisor email hidden; JavaScript is required Kevan van Velzen, senior advisor email hidden; JavaScript is required
Drilling Waste and Contamination Management Team Key contacts: Shaunna Cartwright, director email hidden; JavaScript is required Sasha Desjardins, manager email hidden; JavaScript is required
Remediation and Contaminated Sites Team Key contacts: Shaunna Cartwright, director email hidden; JavaScript is required Richard Chabaylo, manager email hidden; JavaScript is required Isaac Amponsah, senior advisor email hidden; JavaScript is required Kevin Ball, senior advisor email hidden; JavaScript is required Darlene Howat, senior advisor email hidden; JavaScript is required
Operations Group Key contacts: Julie Lefebvre, director email hidden; JavaScript is requiredne de Beer, manager email hidden; JavaScript is required Darlene Howat, senior advisor email hidden; JavaScript is required
[WHY NO GAS MIGRATION LIABILITY DEPARTMENT? TOO MANY BILLIONS IN LIABILITY?]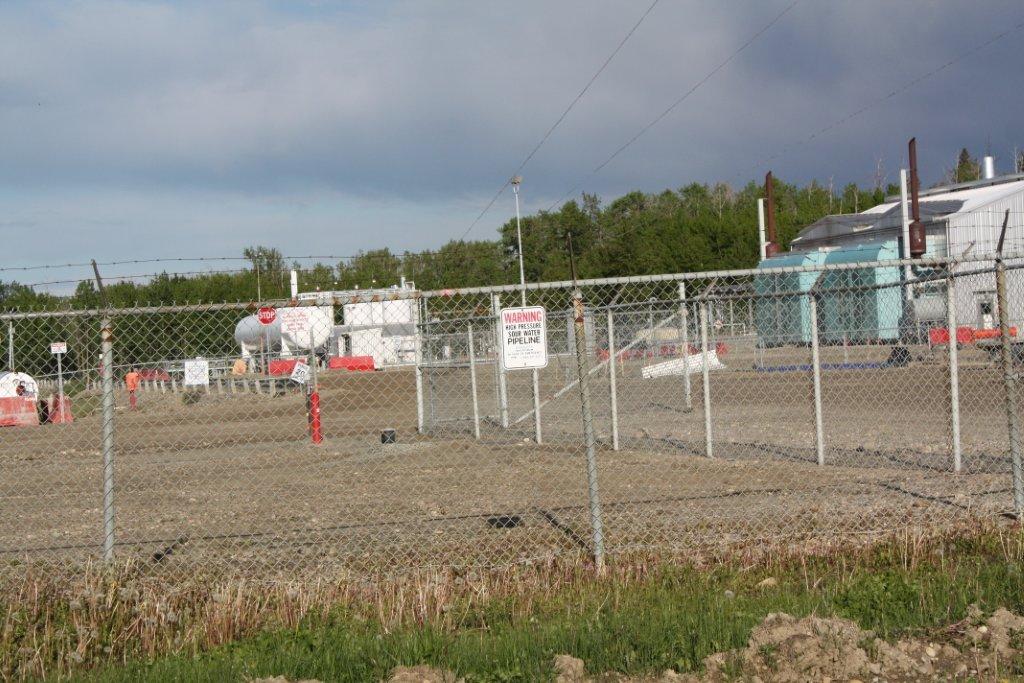 2014 Bonavista South Rosevear Gas Plant "Warning High Pressure Sour Water Pipeline"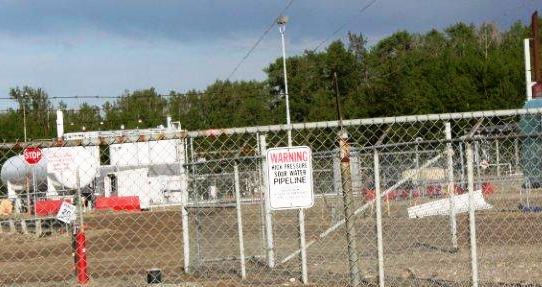 Globe and Mail "typo?"
http://www.theglobeandmail.com/news/alberta/regulator-orders-water-delivery-to-alberta-farm-contaminated-by-gas-plant/article27051364/
Energy company orders water to be delivered to contaminated Alberta dairy farm by Bob Weber, The Canadian Press, October 30, 2015, The Globe and Mail
Energy regulator orders water delivery to Alberta farm contaminated by gas plant by Bob Weber, The Canadian Press, October 29, 2015, Edmonton Journal
An Alberta energy company has been ordered to truck water to a family dairy farm where groundwater has been contaminated by chemicals from a nearby gas plant.
The lawyer for Ron and Lonni Saken says the plant's current and previous owners still need to compensate the family for land that will be tainted for a generation.
"We can't just leave them here," said Keith Wilson. "If the companies have destroyed this, then the companies need to buck up and relocate this farm."
[WHERE'S MR. WILSON'S AQUIFER REPAIR PLAN?
Where's the AER's aquifer repair plan?

WHERE WILL ALBERTA FARMS, FAMILIES BE RELOCATED TO WHEN THERE ARE NO SAFE AQUIFERS LEFT?

WHAT WILL JUSTICES, STEVE HARPER AND OIL AND GAS COMPANY CEOs DO AFTER ALBERTA RIVERS RUN DRY AND GROUNDWATER IS TOO DANGEROUS TO USE?

WILL THEY PEE IN A PAIL LIKE ERNST HAS TO?]
The Alberta Energy Regulator ruled Thursday that Bonavista Energy must truck enough water to the Saken dairy farm near Edson for the family, their employees and all their cattle. That must total at least 9.5 million litres a year, said the regulator, which gave Bonavista until the end of Friday to come up with a plan to fulfil the order.
The family's wells have been contaminated by sulfolane, a solvent used in treating sour gas. It has seeped from a plant Bonavista bought from Suncor (TSX:SU) in 2010.
Bonavista first discovered the problem and informed the family about the problem in March 2014. [Is Bonavista telling the truth? How could the Alberta government know since 2009 but not Bonavista?] The company's investigation concluded the leak began before Bonavista purchased the plant.
The company has since drilled the family a new well, but that water is highly alkaline and has heavy concentrations of flouride. As well, the open tanks required to let dissolved methane vent have allowed bacteria in. [WHERE DID THE METHANE COME FROM? WHAT ELSE IS IN THE WATER? ETHANE? PROPANE? DEADLY H2S?]

"(The cattle) aren't drinking the water," said Lonni Saken. "They're drinking half as much as they should be."
[MORE IMPORTANTLY, WHAT'S IN THE MILK?
WHO'S TESTING THE MILK? ARE PEOPLE DRINKING THIS MILK?
HOW LONG HAS MILK FROM THIS FARM BEEN SOLD TO CONSUMERS?
DO YOU ENJOY SULFOLANE IN YOUR COFFEE CREAM?
WHIPPED IN AND ON YOUR CAKE AND SASKATOON PIE?
IN YOUR BABY'S BOTTLE? IN THE BUTTER ON YOUR CHILDREN'S TOAST?
IS THE AER TESTING ALBERTA'S DAIRY PRODUCTS FOR FRAC, WASTE WATER AND ACID GAS INJECTION TOXICS?]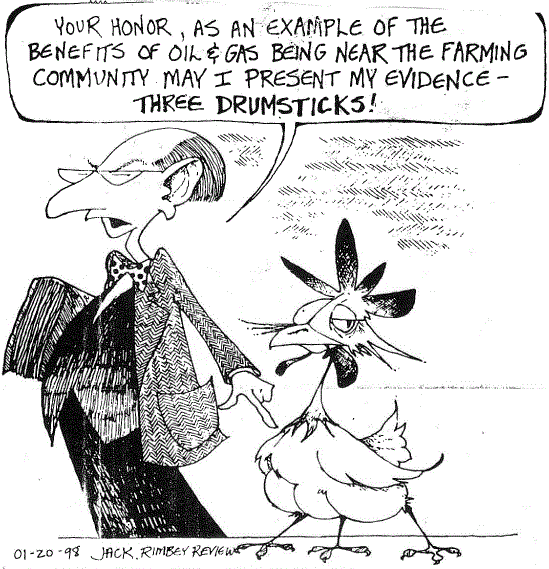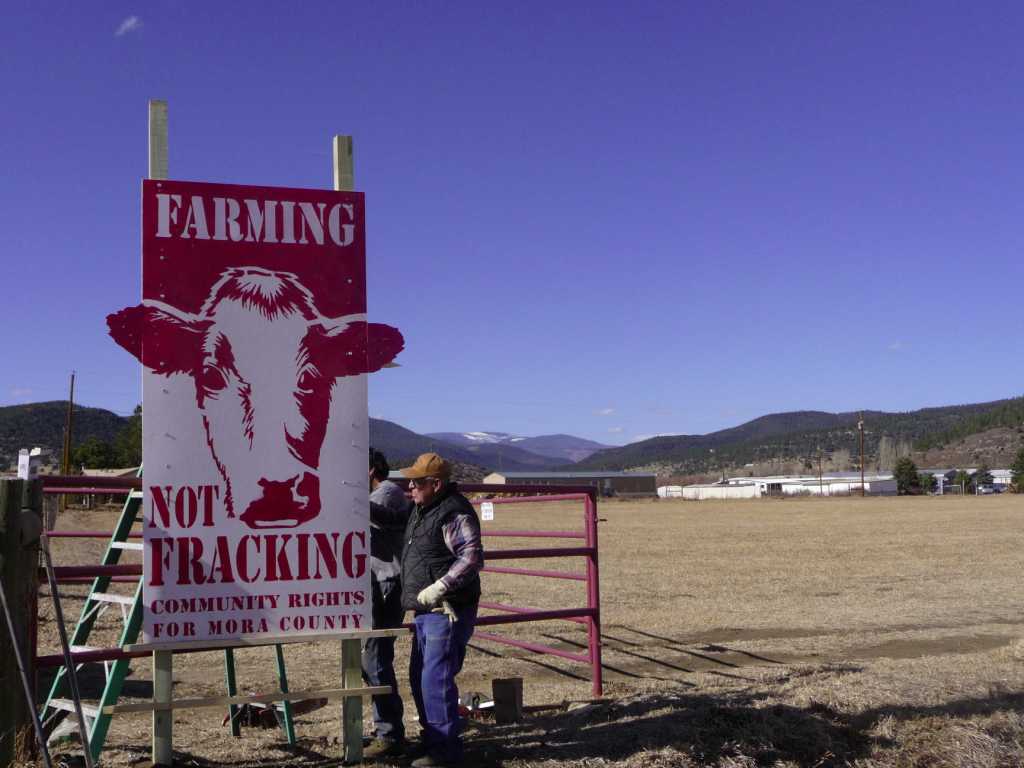 2014 Contamination Timeline. Really?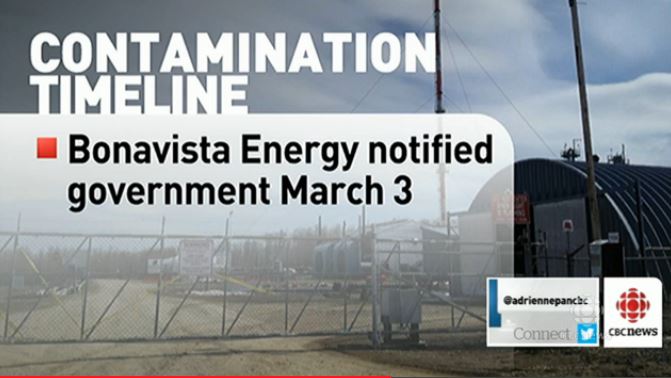 The Alberta government knew in
The farm's milk production is off by 20 per cent, she said. A similar percentage of the cows are aborting their calves — the source of future production on the farm, which has been in the family since 1929.
"We can see what's happening to the cattle," Saken said. "We can see they're getting bony and skinny. We just cannot get them to milk."
Saken has been driving to Bonavista's plant to pick up bottled water for the family and employees.
Wilson praised the regulator for requiring Bonavista to truck water to the farm. But he pointed out that the family can neither sell the farm nor use it to backstop loans. The Sakens had hoped to expand their operation to allow their son and his fiancee to join them, but those plans are on hold.
Experts say it'll be at least a decade and more likely up to 30 years before the groundwater is safe, Wilson said.
[Why are Sakens getting safe water?
Is it because Lonnie Sakens works at Bonavisa's polluting plant?

How many decades before the groundwater is safe at Jacks, Campbells, Zimmermans, Didsbury, Rosebud, Redland, Rockyford, Beiseker, Lochend, Gleichen, Big Valley, Grand Prairie, etc etc etc, where the AER pumps out endless approvals for more and more frac'd energy and toxic waste injection wells in already dangerously contaminated fresh water zones? ]
In a letter to Wilson earlier this week, the company said it has done everything it could.
[Has the company made public all its and Suncor's chemicals injected and disclosed all test results on all water wells and monitoring water wells?
Has anyone admitted what caused the sulfolane contamination?  Was it caused by acid gas injection, frack hits, spills, pipeline leaks, waste dumping or a combination of?
Has the company made all frac hits, acid gas injection break outs public?
Has the company stopped their acid gas injection at the plant?
Has the company asked the AER to stop approving more acid gas injection schemes and forbid any new hydraulic fracturing within 10 miles of the contaminated plume?
Reportedly, sulfolane liquid is used to dissolve out H2S from natural gas. – but sulfolane has a vapour pressure so some sulfolane vapour will end up in the injected acid gas.
Fluid Phase Equilibria 303 (2011) 205–216
Recommended vapor pressures for thiophene, sulfolane, and dimethyl sulfoxide
Michal Fulema,b,∗, Kvetoslav R ˇ u˚ ziˇ cka ˇ a, Martin Ru˚ ziˇ cka ˇ a
Experimental vapor pressures p for liquid sulfolane.
T/K p/Pa T/K p/Pa
300.16 1.24a 305.17 1.87
300.16 1.26a 305.17 1.88
Will the AER and companies come clean and admit how harmful hydraulic fracturing and acid gas injection is, that they're experimenting with us and our water, and make public all the chemicals injected and water wells and aquifers contaminated?]
"The work is clearly not complete," wrote president Jason Skehar. "But the activities taken by Bonavista, and supported by the AER and other agencies [did Alberta Environment, Health, the Alberta government, and AER support the clever sale by Suncor to Bonavista?], demonstrate the significant actions taken in addressing the complex issue."
On Friday, Bonavista released a statement saying it has complied with the order to provide the water. [WHERE IS IT? DID THEY RELEASE IT PRIVATELY? IT'S NOT ON THEIR WEBSITE WITH THEIR OTHER PRESS RELEASES]
In referencing the fact the leak began before Bonavista purchased the plant, the company said it "remains aligned with the Alberta Energy Regulator in managing the ongoing issues" and noted it has "worked closely with all stakeholders, regulators, and affected parties."
"Significant resources have been committed to resolving all issues related to this release, inclusive of providing alternative water solutions to those affected since discovering the release," said the statement. "Bonavista has and will remain committed and responsive to complete compliance and management of this complex issue." [If Bonavista gave a damn about poisoning water, families and their livestock, the company would have delivered safe water without being ordered to, and done so years ago. If the AER gave a damn, they would have ordered the plant shut down before Bonavista bought it, and ordered Suncor to permanently deliver safe water to all families and cows affected]
Wilson said Suncor should also acknowledge its role and help with compensation.
"The evidence is clear they were the initial cause of the contamination. They should step up to the plate and not hide behind some sale agreement they had with Bonavista about liability."
A letter from Suncor lawyer Peter Duthie to the regulator says the company bears no further responsibility.

"It is our view that Bonavista, as the owner and operator of the Rosevear plant, is in the best position to resolve any contamination issues that may exist," he wrote.
[The AER Way: A company breaks the law, contaminates groundwater; people and livestock get sick; or crops and trees die; water  reservoirs and wells, people, homes blow up; polluting, law violating company sells to another and walks away, or changes names or goes into receivership with the AER smiling while lying, violating Charter rights, judging scientists terrorists without evidence, committing fraud to cover-up spreading pollution, rubber stamping more poisoning impacts, watching harmed Albertans suffer, lose health, loved ones, homes and businesses. Best in Class Fraud? Where are the police? ]
"Suncor's participation is not required at this time." [Emphasis added]
[Reality Check:
Alberta Health put out their 5 sq km don't drink the water warning in spring 2014
Alberta regulators and Suncor knew in 2009, if not before, that groundwater was contaminated with sulfolane and likely other toxics.
Why is the AER ordering that the company deliver water 6 years too late? What's in the milk, and for how many years?
When is the AER going to order law-violating Encana to pipeline safe water to Rosebud, Redland and area farmers?
When is AER going to order the companies harassing Bruce Jack and family to stop it, and make their suffering and damages right?
When is the AER going to order Encana to cease their fraudulent non-compliant bullying "offers" to test under Directive 035 "Baseline" water well testing directive?
When is AER going to order the Alberta government and Encana hand over the public "Baseline" water well test results used to dismiss all the water contamination cases?
Why is this particular AER order being glorified and reported across the country?
Regulator orders water delivery to Alberta farm …
www.theglobeandmail.com › News › Alberta
Bonavista Energy Must Truck Water To Family Farm, Alberta …
www.huffingtonpost.ca/…/energy-regulator-orders-water-delivery-to-alb…
Bonavista Energy Must Truck Water To Family Farm, Alberta …
myinforms.com › Main › Business
Energy regulator orders water delivery to Alberta farm …
www.1310news.com/…/energy-regulator-orders-water-delivery-to-albert…
Energy regulator orders water delivery to Alberta farm …
www.princegeorgecitizen.com/energy-regulator-orders-water-delivery-to…
CJAD 800 – News. Talk. Radio. :: Energy regulator orders …
www.cjad.com/NationalCP/Article.aspx?id=484910
Fredericton's Country Station KHJ :: Energy regulator orders …
www.khj.ca/nationalnews/article.aspx?id=484910
Energy regulator orders water delivery to Alberta farm …
https://www.barrietoday.com/…/energy-regulator-orders-water-delivery-t…
www.mytowntoday.ca/category/mytowntoday/news/
Water delivery for contaminated Alberta farm – EnergyNow
energynow.ca/water-delivery-for-contaminated-alberta-farm/
Water delivery for contaminated Alberta farm – Farm Credit …
https://www.fcc-fac.ca/en/news/2015/Oct/35137710.html
Energy regulator orders water delivery to Alberta farm …
toxcy.com/environment/energy-regulator-orders-water…to…/9566/
a1.am/en/ca/bonavista-energy
Digital News World – Energy regulator orders water delivery …
www.digitalnewsworld.com/…/energy-regulator-orders-water-delivery-to…
newsinvancouver.com/
sask.ca/saskatoon
Alberta's energy regulator has ordered an energy company to
www.ad-hoc-news.de › News
News Reality – Energy regulator orders water delivery to …
www.newsreality.com/…/energy-regulator-orders-water-delivery-to-alber…
Business News | 15 Minute News – Know the News
www.15minutenews.com/business/
Newer News – iNews Report Network
inewsreport.net/?paged=8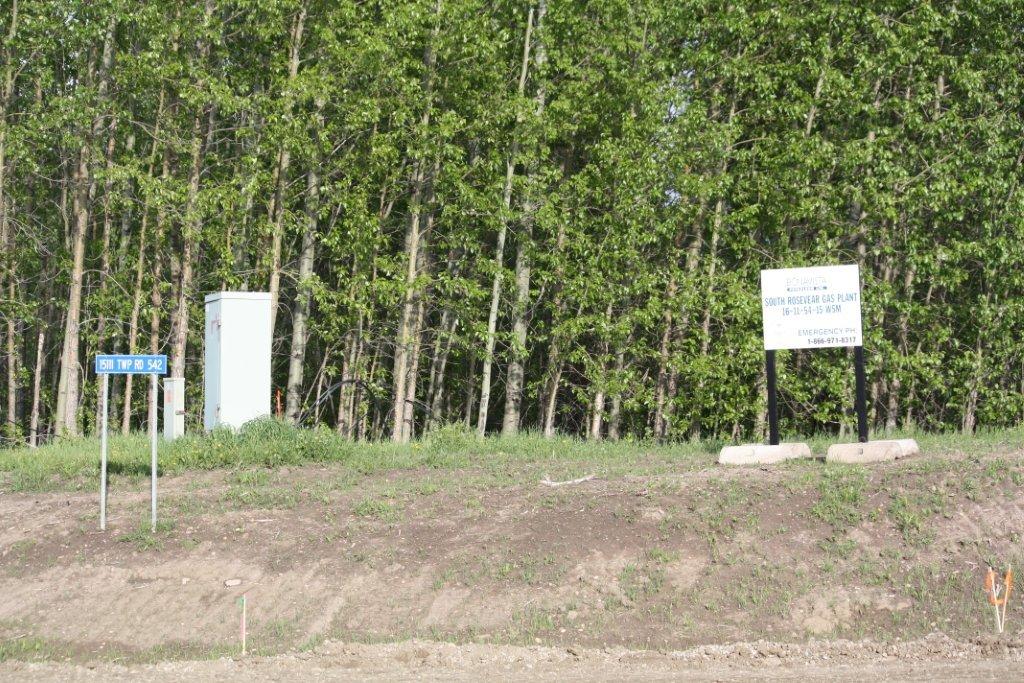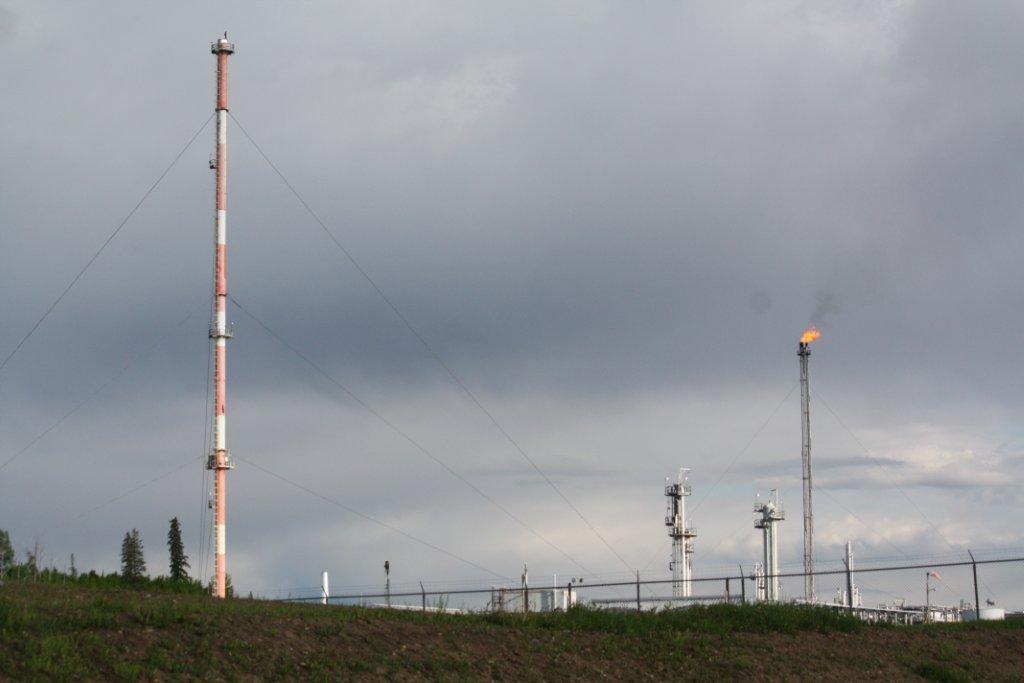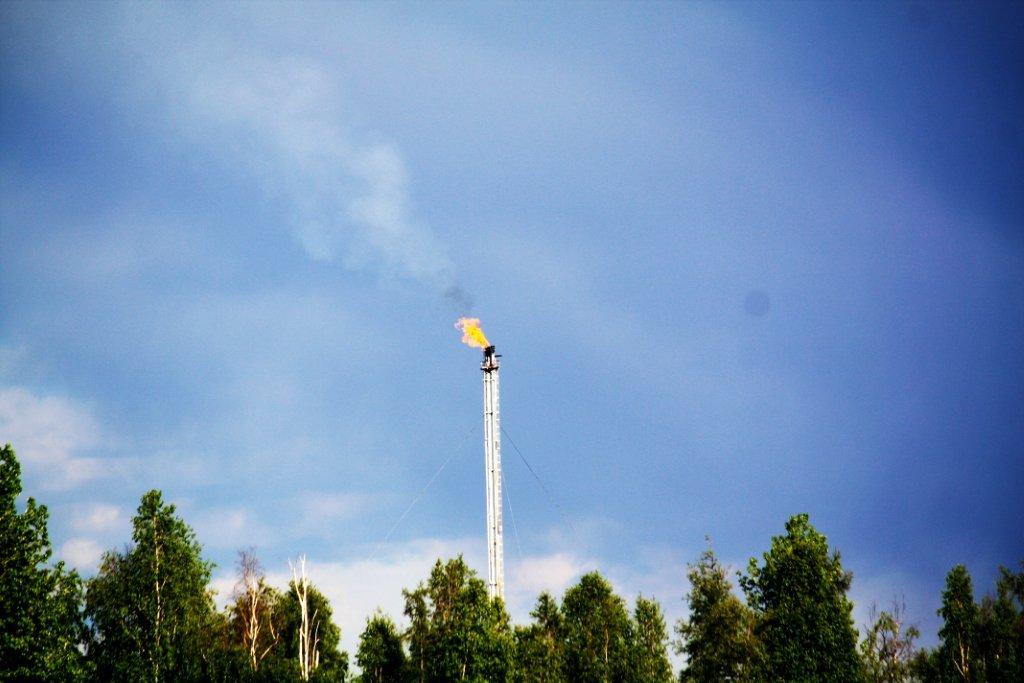 Above photos of Bonavista's South Rosevear Gas Plant near Edson, Alberta taken in 2014
Energy regulator orders water delivery to Alberta farm contaminated by gas plant by The Canadian Press, October 29, 2015, Edmonton Journal
Alberta's energy regulator has ordered an energy company to start trucking water to a family farm where leaking chemicals have contaminated groundwater. Bonavista Energy bought the plant from Suncor (TSX:SU) in 2010, well after the leaks began.
The lawyer for the Saken family near Edson says both companies responsible still have to step up with a long-term solution for the farm.
The Sakens' wells have been poisoned by a chemical that has leaked for years from a nearby gas plant now owned by Bonavista Energy. 
Experts say the water will be tainted for at least a decade, ending the family's ability to expand or sell their operation.
The energy regulator says Bonavista must come up with a plan to haul enough water for the Sakens and their dairy cattle.
[Refer also to:
2015 09 05: Canada's energy regulators put on a stage play: Pretend to get tougher? Is it because, for the first time, the "No Duty of Care" AER is before the Supreme Court of Canada?
2014 09 22: Three more water wells contaminated. Sulfolane-contaminated drinking water still plagues Edson, 6 months later
2014 05 07: Government had report of sulfolane leak and excedance since 2009, no fines or punishments against company levied, watchdog did not tell residents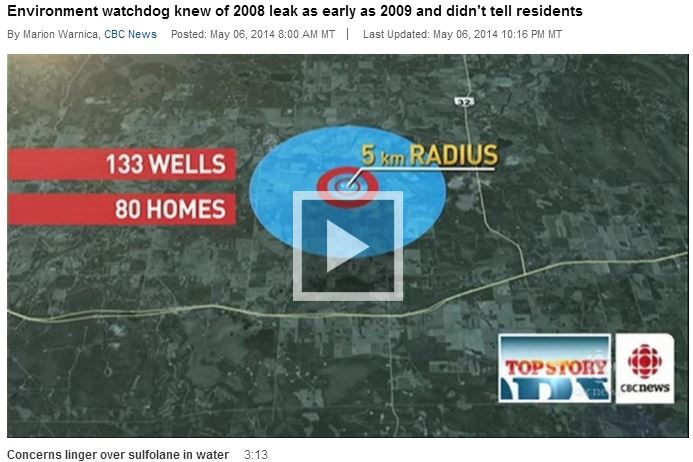 2014 05 03: Alberta Government, regulators, health agency and company silent for years as groundwater contamination spreads and families poisoned
MUST READ! PROVIDES IMPORTANT BACKGROUND 2014 04 14: Sulfolane leak at Bonavista Energy's South Rosevear Gas Plant, Edson Alberta, contaminated drinking water, severe health harm experienced by Mersadese Royale, her husband and children; Family evicted after raising concerns publicly
2014 03 19: Alberta Health Services tells residents within 5 km of South Rosevear Gas Plant not to use water from their wells because of "possible" solvent contamination; Says nothing to residents living in danger from known explosive levels of methane contaminating well water and homes!
March 14, 2008: Edson, Alberta, South Rosevear Sour Gas Plant: 2.8 million standard cubic feet per day of H2S / CO2 acid gas injected since 2007
Brief review of threats to Canada's groundwater from the oil and gas industry's methane migration and hydraulic fracturing
Tests showed that even when the most up-to date cement types and techniques are used, leakage can and will occur in a significant number of cases…. Numerous fields have accumulations of hydrogen sulfide that will eventually destroy the integrity of both the steel and cement relied upon to provide protection against gas migration…. The corrosive conditions of hydrogen sulfide are well known, and have defied engineering solutions…. [Emphasis added]
Potential for environmental impact due to acid gas leakage from wellbores at EOR injection sites near Zama Lake, Alberta
***
This post is dedicated to Jo Dion & Amis du Richelieu.
Thank you Jo.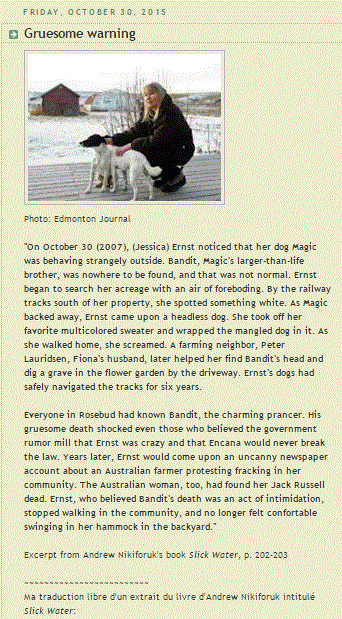 Les Ami(e)s du Richelieu
Une rivière. Une passion.