Where is Alberta's Task Force and Report?
Why did the Texas Task Force not assess Health & Climate Change Impacts?
Too terrible for them to handle?
Compare to Canada:
2014 10 01: Why was (still is!) a 2012 Health Canada Report, admitting significant health hazards and risks to groundwater and air from hydraulic fracturing, kept from the public?
***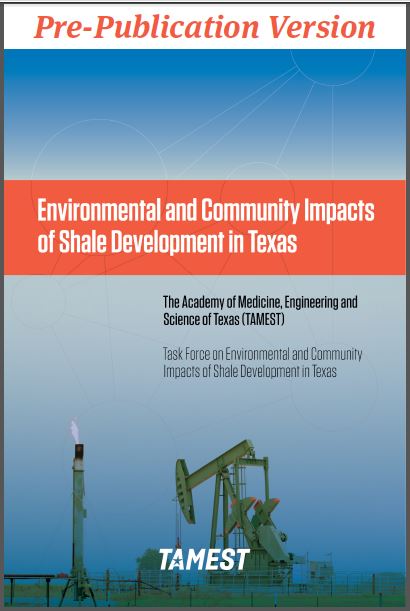 READ THE REPORT: Environmental and Community Impacts of Shale Development in Texas
TASK FORCE ON ENVIRONMENTAL AND COMMUNITY IMPACTS
OF SHALE DEVELOPMENT IN TEXAS:
CHRISTINE EHLIG-ECONOMIDES (NAE), Chair, University of Houston, Houston
DAVID ALLEN (NAE), The University of Texas at Austin, Austin
RAMÓN ALVAREZ, Environmental Defense Fund, Austin
JOHN BARTON, Texas A&M University System, College Station
DENNY BULLARD, Texas Tech University, Lubbock
JOSEPH FITZSIMONS, Uhl, Fitzsimons, Jewett & Burton, PLLC, San Antonio
OMAR GARCIA, South Texas Energy and Economic Roundtable, San Antonio
MATTHEW HARRISON, AECOM: Americas – Upstream Oil & Gas, Austin
TRACY HESTER, University of Houston Law Center, Houston
URS KREUTER, Texas A&M University, College Station
KRIS J. NYGAARD, ExxonMobil Upstream Research Company, Houston
CRAIG PEARSON, Railroad Commission of Texas, Crane
CESAR QUIROGA, Texas A&M Transportation Institute, San Antonio
AMELIE G. RAMIREZ (NAM), UT Health San Antonio, San Antonio
DANNY REIBLE (NAE), Texas Tech University, Lubbock
BRIAN STUMP, Southern Methodist University, Dallas
MELINDA TAYLOR, The University of Texas School of Law, Austin
GENE THEODORI, Sam Houston State University, Huntsville
MICHAEL YOUNG, The University of Texas at Austin, Austin
Staff
JEFFREY JACOBS, Study Director, U.S. Army Corps of Engineers, Alexandria, Virginia
MARY BETH MADDOX, TAMEST Executive Director
TERRENCE HENRY, TAMEST
CINDY KRALIS, TAMEST
JANICE LONG, TAMEST
ANGELA MARTÍN-BARCELONA, TAMEST
CHRISTINE McCOY, TAMEST
EVA McQUADE, TAMEST
CRYSTAL TUCKER, TAMEST
Board Liaisons
KENNETH ARNOLD (NAE), K Arnold Consulting, Inc.
DAVID RUSSELL (NAS), UT Southwestern Medical Center
Elite shale task force says fracking adds $2 billion to Texas road repair costs by Jeff Mosier, June 19, 2017, Dallas News
Texas' role as a petroleum powerhouse started with the famed Spindletop oil gusher near Beaumont in 1901. But 116 years later, there's still uncertainty about the industry's impact on the state's people and environment, according to a new study released today.
A task force set up by the Academy of Medicine, Engineering and Science of Texas released a 204-page report Monday that found both great economic benefits and areas of concern about the latest drilling boom. Despite the uncertainty, study organizers said they hoped the two-year effort would cut through some of the confusion around fracking and how it impacts Texans and the environment.
… The report was written by experts in oil and gas, engineering, transportation, medicine, economics and law, who analyzed existing research rather than conduct new, original research. The task force included oil executives, academics, an oil and gas regulator and a representative from an environmental group.
Among other things, the report highlighted a study that looked into the impact of increased use of roads close to drilling sites, especially by trucks. Researchers found that the cost of road repair — mainly on rural roads not built for such heavy loads — increased by $1.5 billion to $2 billion annually. And, there was an increase in serious and fatal crashes involving commercial vehicles near drilling areas such as the Eagle Ford Shale and Permian Basin.
Fears about the consequences of drilling, particularly air and water quality, have escalated since Barnett Shale natural gas drillers near Fort Worth started the fracking revolution in the early 2000s.
… At the same time, drilling and related activities have led to earthquakes, contributed to the increase and severity of traffic accidents near drilling areas and left questions about the long-term health effects of emissions.
An industry group pointed to the lack of evidence of groundwater contamination as good news.
"If fracking were a credible risk to groundwater, we would know about it in Texas, which produces more oil and natural gas than any other state," said Steve Everley, a spokesman for Texans for Natural Gas, in a written statement. "The fact that such an incident hasn't been observed here is further confirmation that fracking is safe and well-regulated." [Texans for Natural Gas = "Lie Much" Lobby Group?]
[Texas Fracking Groundwater Contamination Reality Check:
2017 03 10: Excellent 5 Min News Clip. Texas: Scientists link fracking to methane contamination and explosion of Cody Murray's water well
2017 03 06: Cody Murray & family still waiting on Texas energy regulator after their methane contaminated water well exploded in 2014, injuring Cody, his daughter and others. Murrays expect to be in trial by October 2017, three years after the explosion. Compare to Ernst lawsuit in it's 10th year, nowhere near discovery yet, never mind trial
2015 10 10: !!! Regulators launch inquiry after WFAA questions EOG gas well records related to Cody Murray's water well explosion
2015 08 25: Texas: Cody Murray and family sues fracking companies after giant fireball rips through drinking water well, injures members
2015 08 13: Another frac lawsuit: Cody Murray from Texas left permanently disabled from burns after fracking causes water well to explode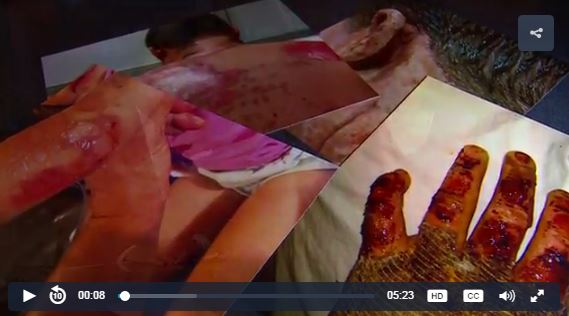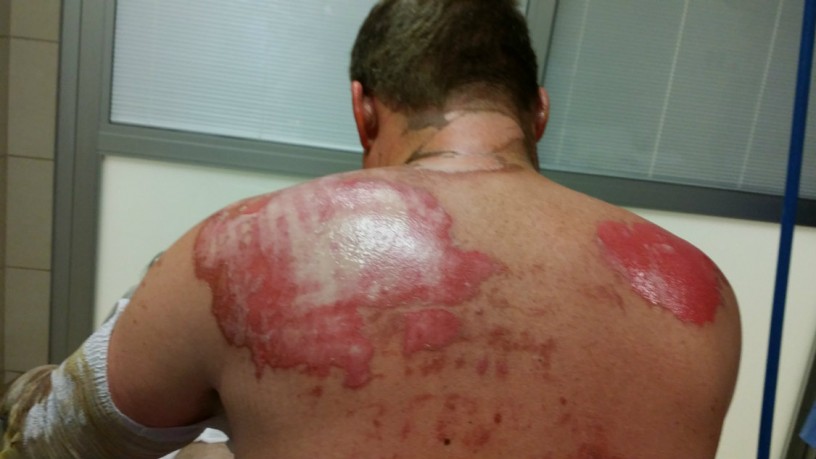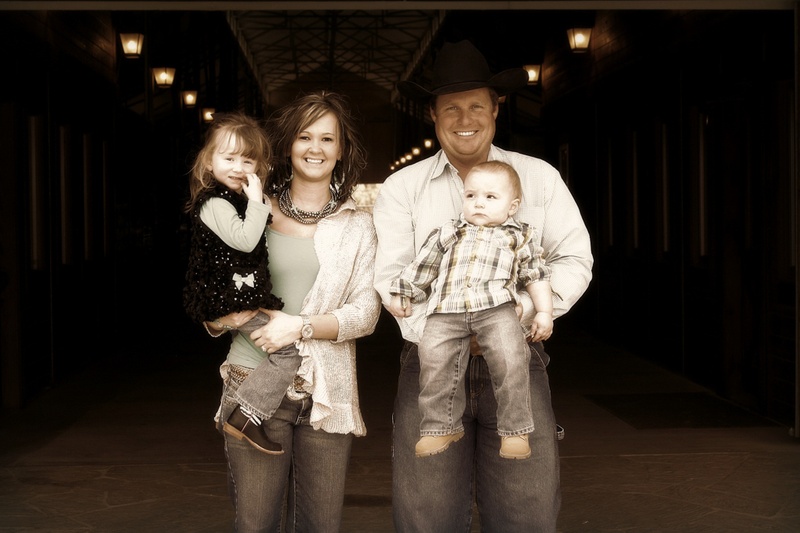 2017 03 12: Texas: Natural gas leaks (from aging leaking gas well?) into abandoned water well in Denton; state investigates (Wanna bet the regulator & company owning the leaking gas well blame nature?)
2016 09 07: Big Oil's Big Lie Continues to Unravel: Texas officials found 50 cases of groundwater contamination in 2015; 570 since 2006!
2016 06 01: A flash fire, third-degree burns and an investigation without end: "The reason we're not seeing a determination is because there's really only one determination they can make…And they don't want to make it."
End Texas Fracking Groundwater Contamination Reality Check]
… Even as it highlighted the need for more research [study until every family that's been fracked is dead or moved out and every aquifer contaminated?], the task force said there is a need for greater transparency and information sharing among government agencies and by companies. [That'll never happen anywhere. Industry knows if the complete truth comes out, communities will punt them out]
The report proposes 25 recommendations that include investigating whether Texas needs a law to protect surface owners who don't own mineral rights and more research to better understand the benefits and risk of using brackish or salty water for fracking. Air emissions was also a worrisome area since there was limited information about their health effects, according to one of the authors.
"In Texas, we've collected extensive data on concentrations of a variety of different air toxics in shale production regions," said David Allen, task force member and chemical engineering professor at the University of Texas.
"But in many cases, health effects take time to emerge and far fewer data have been taken on health effects. … This is the place where our data are the weakest."
[Industry and health agencies will never let the data be collected, never mind made public. Settle & Gag is the fracking rule of the oil patch cancer game]
The Academy of Medicine, Engineering and Science of Texas, which created this report, is composed of Texas' nine Nobel laureates and Texas members of the National Academies of Sciences, Engineering and Medicine. The study was funded by by the academy and also by a grant from the foundation of the late fracking pioneer George P. Mitchell. [Is that the part of the funding that instructed no health or climate change impacts to be assessed, and instructed the team not to look at the ample data from ample groundwater contamination cases?]
The research focused on six issues: geology and earthquakes, land resources, air quality, water quality and use, transportation and economic and social effects.
The study said that drinking water contamination is more likely to occur from surface spills or leaks in well casings close to the surface. The risk contamination is lesser in the aquifers, according to the study. [Must be one heck of a lot of contamination then, above the aquifers!]
The task force cautioned that some benefits from cleaner natural gas replacing coal could be offset if fracking accidentally pumps more potent greenhouse gas methane into the atmosphere. [Accidentally?  Or intentially via industry's greed, bad work and refusal to fix leaks?] The report singled out one study finding that 2 percent of natural gas sites accounted for 50 percent of emissions.
Given that drilling for oil and gas will continue for the foreseeable future, the task force said, it is important to constantly learn and improve.
"The resources in Texas are very large, and they're likely to be developed for many decades in the future," task force chairwoman Ehlig-Economides said. "It's really important to learn from experience [What does Cody Murray and his family think about being lab rats for experts and the rich?] so far so we can see how it informs improved methods and technologies and minimizing impacts onto people and the environment." [Emphasis added]
Fracking Study Links Pollution, Earthquakes to Drilling in Texas Shale by Lorraine Chow, June 19, 2017, Ecowatch
A new analysis of Texas' oil and gas development underscores how there really are two sides to the energy debate. We know that drilling has brought the state billions in wealth, but its vast impacts on the environment cannot be ignored. 
… Although Texas has not experienced as many human-induced-earthquakes as Oklahoma, according to the report, Texas recorded only two earthquakes a year before 2008. Since then, there have been 12-15 a year. Some of the earthquakes have been linked to wastewater disposal from oil and gas operations.
… EcoWatch reached out to Sandra Steingraber, a biologist, author and founding member of Concerned Health Professionals of New York, to get her take on the study. She said:
The findings of the exhaustive, 204-page analysis from the Texas Academy of Medicine, Engineering and Science boil down to this:

drilling and fracking operations bring temporary prosperity to a few and serious health and safety risks to many.

The TAMES report makes clear that in Texas—as everywhere else—wherever fracking goes, it brings along toxic air pollution, depleted and contaminated water sources, earthquakes, traffic accidents, soil erosion and greenhouse gas emissions. These results corroborate those of peer-reviewed reports from other independent expert groups, including Concerned Health Professionals of New York, of which I'm a member.
And yet, in its recommendations, the TAMES report is overly tame. Perhaps not surprisingly in a state so deeply invested in fossil fuel extraction, the academy's suggestions for further monitoring and data collection fall far short of what's needed to protect communities, wildlife and the climate from ongoing damage. The unstated assumption seems to be that gas and oil extraction is simply an unchangeable fact of life to which we all must accommodate. It's not. And monitoring harm is not the same as preventing it. Rachel Carson said it best, when she reminded us that, when confronted with evidence of senseless and frightening risks, "we should no longer accept the counsel of those who tell us that we must fill our world with poisonous chemicals; we should look about and see what other course is open to us." That course is 100 percent wind, water and solar power.
Renowned filmmaker Josh Fox also commented on the study. Fox told EcoWatch:
"This study is a typical oil and gas industry greenwash. There is no such thing as a sustainable approach to fracking because the very first thing that we need to do in creating a sustainable future is eliminate fossil fuels. Fracking is inherently contaminating and polluting to air and water and the practice perpetuates the use of climate change inducing fossil fuels.
"The oil and gas industry pours money into this kind of propaganda dog and pony show so that it can appear to be 'responsible' but no amount of PR can clean up the mess they have left in Texas and around the world. The only truly sustainable conclusion for such a report would be to ban fracking and phase out fossil fuels as soon as possible in favor of renewable energy."
Here are some key highlights from the report:
Geology and Earthquake Activity
The majority of known faults present in Texas are stable and are not prone to generating earthquakes. To date, induced earthquakes in Texas have been associated with wastewater disposal wells, not with hydraulic fracturing.
Earthquakes have increased in Texas. Before 2008, Texas recorded about 2 earthquakes a year. Since then, there have been about 12-15 a year.
Seismic monitoring stations in Texas will increase from 18 to 43.
Land

Shale oil and gas development activities in Texas have resulted in fragmentation of habitat on the landscape. However, there is a lack of information and scientific data on what the impacts of fragmentation have been and are on landscape—vegetative resources, agriculture and wildlife.
95% of Texas lands are privately-owned, which limits data and studies on land impacts.
Texas is the only major oil and gas producing state without a surface damage act to protect landowners. The state should study the advisability of adopting a surface damage act.
Air

The production of shale oil and gas results in emissions of greenhouse gases, photochemical air pollutants and air toxics. Air emission sources from shale oil and gas development are diverse, have complex behavior and are distributed across a large number of individual sites.
For most types of oil and gas emission sources, ~5 percent of emitters account for more than 50 percent of emissions.
Recent federal regulations have reduced emissions.
Water

The most common pathways for contaminating drinking water sources and causing environmental damage are with surface spills and well casing leaks near the surface. The depth and separation between oil-bearing and drinking water-bearing zones make contamination of potential drinking water unlikely. [Except it's been proven companies are fracing directly into fresh drinking water aquifers, and injecting toxic waste into them too.]
Hydraulic fracturing uses 1-5 million gallons of water per well on average.
Water used for hydraulic fracturing activities accounts for less than 1 percent of total statewide water use, but it could account for the majority of total water use in some rural counties.
Transportation

Transportation is one of the most far-reaching and consistent impacts of shale oil and gas development. Texas accounts for about half of the drilling activity in the country at any given time, and all of that activity requires a very large number of heavy truckloads, which have far greater impact on roads than typical passenger vehicle traffic.
Road damage from oil and gas operations in Texas costs an estimated $1.5 to $2 billion a year.
This damage also impacts the trucking industry in Texas: vehicle damage and lower operating speeds cost the industry an estimated $1.5 to $3.5 billion a year.
Economic and Social

For the most part, shale oil and gas development contributes positively to local, regional and state economies, with some unintended consequences, including impacts to local infrastructure such as roads and increased cost of living and not everyone within a community benefits equally from such developments.
Communities in shale regions:
LIKE the economic benefits to property values, schools and medical services.

[Benefits? In Alberta, properties near fracing often don't sell and medical services, elder care, education are dreadful because public money is taken by government and given to oil and gas companies]

DISLIKE the impacts on traffic, public safety, environmental concerns and noise.
Study of oil and gas drilling finds pollution and connections to earthquakes by David Hunn, June 18, 2017, Houston Chronicle
Oil and gas drilling in Texas shale plays pollutes the air, erodes soil and contaminates water, while the disposal of millions of gallons of wastewater causes earthquakes, a consortium of the state's top scientists concluded.
In the most comprehensive [not "comprehensive" leaving out health impacts] analysis of the environmental and social impacts of drilling and hydraulic fracturing, The Academy of Medicine, Engineering and Science of Texas found that the shale oil boom that delivered so much prosperity to Texas also has degraded natural resources, overwhelmed small communities and even boosted the frequency and severity of traffic collisions as workers and equipment rush to oil fields. 
… "We're seeing these activities in places we haven't seen before. And we're seeing them at an increasing scale, pace and intensity," said Marilu Hastings, vice president of sustainability programs for The Cynthia and George Mitchell Foundation, which funded a portion of the research. Texans are asking reasonable questions, she said: "Is it safe? Are my children safe? Is my water safe? What about the environment? What about my land?"
[Indeed! Excellent questions!  Why did the Texan experts sidestep them?
2014 12 17: New York State to ban fracking because of red flags to public health. Health Commissioner Howard Zucker: "Would I let my child play in a school field nearby? After looking at the plethora of reports, my answer would be no."
Is this why?
2015 07 27: Pennsylvania Study Links Fracking to Health Hazards in Fetuses, Infants, Young Children: 35.1% more cancer in children ages zero to four in heavily frac'd counties.
2016 08 26: Two new peer-reviewed studies published after Florida significantly increases toxic chemicals allowed dumped in waterways: 1) Chemicals used in fracking, other gas, oil operations increase risk of miscarriages, reduced male fertility, prostate cancer, birth defects, preterm birth by disrupting hormones; 2) Lit review shows increased risk of negative reproductive effects from exposure to fracking, other oil, gas extraction activities, especially for miscarriages, reduced semen quality, prostate cancer, birth defects, preterm birth
2016 06 14: Elevated Cancer risks surround oil & gas drilling. Fracking is bad for your health says Israel Health Ministry official; Frac flowback stage causes greatest air pollution; WORLD-WIDE STUDY: One in three strokes caused by air pollution
End why did the Texans avoid health?]
The analysis is likely to increase the scrutiny of fracking, particularly as a second shale boom gets underway in the Permian Basin in West Texas and other shale plays in the state. No one, including the scientists who conducted the study, expect oil and gas companies to slow production. But the report may boost pressure on the firms to drill more carefully, keep operations out of populated areas, and consider more environmentally friendly fracking technologies. [Really?! Writer of this article needs to live in a frac field for a decade or two]
'There's significant debate'
Houston's Apache Corp., for instance, is experimenting with a large-scale water recycling program in west Texas, where it has come under significant scrutiny as it develops a new oil field near Balmorhea State park and local springs that provide water for farming, drinking supplies and the park's famous pool. The state Parks & Wildlife Department, meanwhile, has launched an unprecedented study of wildlife, plants and water nearby to monitor the environmental impact of Apache's project.
Hydraulic fracturing remains controversial, across the country and around the world. States like Maryland, New York and Vermont have banned the practice, as have countries like France, Germany and Scotland. Counties in California, New Mexico and Colorado, among others, have tried with some success. Even Denton, a North Texas city of about 130,00, adopted a fracking ban before the state Legislature passed a law to prevent it.
"There's significant debate in the public about shale development," said Kris Nygaard, an Exxon Mobil consultant who participated in the Texas study. "And I think we can all agree the most healthy and informative debates surround real data, hard facts, hard information." [Then why avoid health impacts?]
The Academy of Medicine, Engineering and Science of Texas is the state's top scientific community. It includes all of the state's Nobel Laureates, plus Texas-based members of the National Academies of Sciences, Engineering, and Medicine.
It launched its fracking review two years ago, putting together a task force of attorneys [ah ha! that's why the team sidestepped health impacts!], geologists, seismologists and engineers, including representatives from oil companies and an environmental group.
The group's conclusions are based on the review and analysis of hundreds of academic studies, many involving Texas oil and gas operations.
The report noted that the state has no single database tracking environmental impacts, no system for conducting regular research on plants and animals affected, and little detail on wastewater spills from shale drilling and fracking. There is also limited data concerning exposure to toxins in the air. The report calls for the state to do better in monitoring and collecting data. [Industry, just like across Canada, will make sure that never happens. Without appropriate monitoring and baseline data collection, companies can keep poisoning people, wildlife, livestock, communities, air, water, land, to their greedy shareholders' desires and get away with it via half-assed reports like this one and the quarter-assed 2014 report by Council of Canadian Academies, led by Dr. John Cherry, that also recommended monitoring and data collection (still not happening anywhere in Canadian frac fields!), while using innocent families as guinea pigs for the frackers:
2014 05 02: Fracking Data Woefully Lacking in Canada, Reports Council of Canadian Academies, So also reported the Canadian Council of Ministers of the Environment 12 years ago
2014 04 3o: Council of Canadian Academies Expert Frac Report: Provides more questions than answers, Science to be determined after the fracs
End Guinea Pig Frack Reality Check]
In addition to highlighting concerns, the report also aimed to correct misstatements and misunderstandings about shale drilling. For example, surface spills, not fracking, are the most likely drinking water contaminants, the study found. Oil reservoirs are typically so much deeper than freshwater aquifers that contamination between the two is "unlikely," the report said, "and it has not been observed in Texas." [Who can sit down between the producing zones and aquifers and watch? Very interesting escape hatch words used to avoid the truth. Shame on these "experts."]
And the study found little evidence to connect shale oil production emissions to health effects, adding that there isn't much research on the issue. [Bullshit! Fact fabricating like Justice Rosalie Abella, Supreme Court of Canada, did in her ruling on Ernst vs AER!]
[Health Reality Check: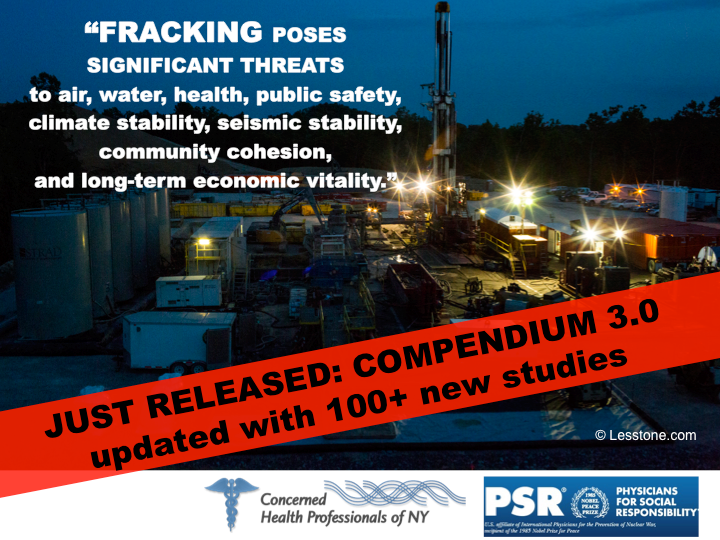 2015 Compendium 3.0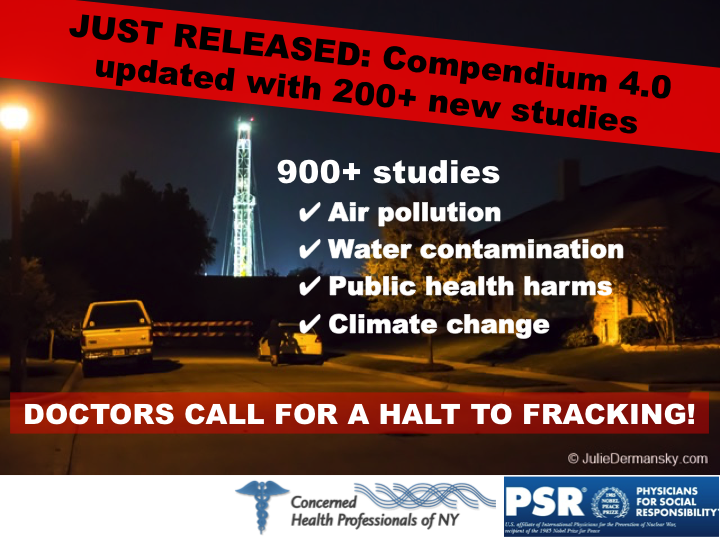 2016 Compendium 4.0
End Health Reality Check]
"There are a lot of people who are afraid of hydraulic fracturing," said University of Houston professor and former Schlumberger petroleum engineer Christine Ehlig-Economides, who chaired the task force. "Hopefully, we have clarified what are not concerns." [Is she inferring that frac'd children getting cancer is not a concern because the Texans didn't bother to look properly into the research? Typical petroleum engineer, patronizingly sticking her nose where it doesn't belong! As bad as the AER hiring a non-health professional to write irresponsible, unprofessional, dishonest "health" reports for families poisoned by fracing in the Lochend, NW of Calgary, and near Didsbury, Alberta]
A litany of concerns
But the 204-page report still found a litany of worries about fracking and suggested a bevy of new research.
Specifically:
Scientists need to better track baseline land and habitat conditions near oil and gas fields, the report said, and record changes to wildlife and vegetation over time.
Landowners in Texas who do not own the mineral rights on their land have little control over oil and gas operations. Most states with shale resources have a surface damage act to protect landowners; Texas should consider one.
Data on waste water spills and leaks are less accessible and detailed than in other states. Texas should improve requirements to identify sources and responses. ["Should" is an excellent escape hatch word, used often by the industry and its enablers, that means nothing.

"I'm a seismologist," said Brian Stump, a professor at Southern Methodist University and member of the task force. "But this shale gas development is critically important to a state like Texas because of its economy, and important internationally because of its energy resources. Understanding the good and bad implications helps us know what's right and what to improve." [Emphasis added]