Trailer: Home is a Sacrifice Zone, How an Irish border community took on an energy company – and its own government – to force a change in the law on oil and gas… 1:49 Min. by Johnny Gorgan, Bandit Films. World Premier on November 13, 2020
Runtime Complete Film: 80 minutes
Language: English
Country: Ireland
Director: Johnny Gogan
Producer: Johnny Gogan
Executive Producer: Brendan J Byrne, Peter Kearns
Co-Producer: Niall Flynn, Nick Snow
Filmmaker: Johnny Gogan
Editor: Patrick J O'Rourke
Composer: Steve Wickham
65th Cork Film Festival online 13th November.

Snaps below from the trailer, Oct 17, 2020: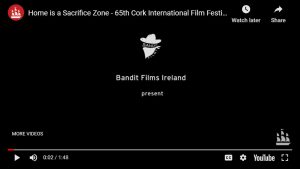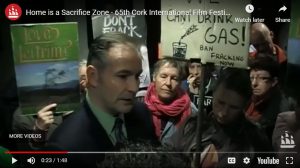 Calgary's Richard Moorman of frac'er Tamboran, who famously lied to the media, saying "only one woman" in Alberta was concerned about frac'ing.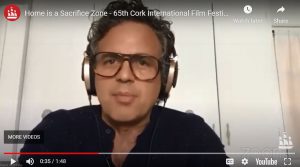 "They are using you. They are going to junk your country up. They are using you. And you are going to be the suckers on the end of the line."
Mark Ruffalo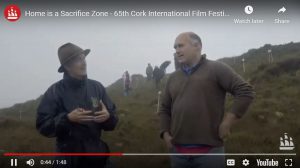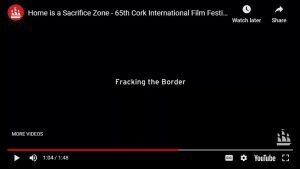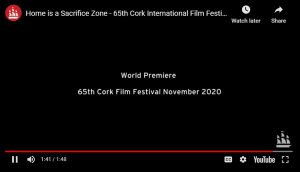 Refer also to:
2017 07 06: Republic of Ireland: President Michael Higgins signs bill making fracking illegal!
2017 06 28: Bravo Brava Courage, Compassion, Community! Republic of Ireland Frack Ban Completes Final Stage: Seanad passes fracking ban!
2017 05 31: Ireland "Victory for the long term." Frac bill passed in Dail! "The scientific evidence overwhelmingly shows that permitting fracking in Ireland and Northern Ireland would pose significant threats to the air, water and the health and safety of individuals and communities here."