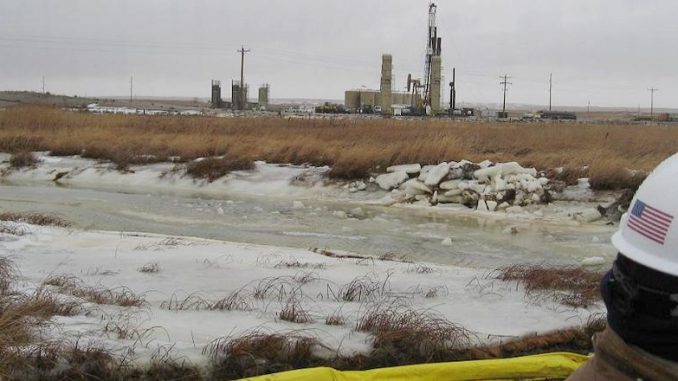 Featured image: Blacktail Creek and the Moline well pad, the well pad closest to the Summit produced water spill, 2015 (Photo courtesy U.S. Environmental Protection Agency)
BISMARK, North Dakota, August 12, 2021 (ENS) – The U.S. Department of Justice has filed criminal and civil charges under the Clean Water Act against Summit Midstream Partners LLC, a North Dakota pipeline company that discharged 29 million gallons of produced water from its pipeline near Williston, North Dakota, over the course of nearly five months in 2014-2015 before the spill was discovered.
The discharge of more than 29 million gallons (700,000 barrels) of "produced water," a waste product of hydraulic fracturing, into Blacktail Creek, near Marmon, North Dakota, contaminated land and groundwater, and over 30 miles of tributary waters that flow into the Missouri River.
Produced water is a waste product of oil extraction and can be toxic to plants, fish and other aquatic wildlife. It is also harmful to humans.
Summit's discharge of produced water contained crude oil, chloride, sodium, ammonia, aluminum, arsenic, boron, copper, nickel, selenium, zinc, barium, benzene and thallium, among other contaminants.
Believed to be the largest inland spill in history, the spilled fracking water was visible in photographs taken by satellites orbiting the Earth.
The discharge emanated from a ruptured pipeline owned by a Summit operating subsidiary, Meadowlark Midstream Company, LLC, also charged in both criminal and civil complaints. The United States and the State of North Dakota are alleging violations of the federal Clean Water Act and North Dakota water pollution control laws.
Under parallel settlements resolving the criminal and civil cases, the company has agreed to pay a total of $35 million in criminal fines and civil penalties, plus $1.25 million in compensation for damage to natural resources.
"Summit prioritized profits over the environment. The company's disregard for pipeline safety resulted in pollution of the environment on a massive scale over 143 days," said Assistant Attorney General Todd Kim of the Justice Department's Environment and Natural Resources Division.
"Summit's conduct was criminal and its failure to immediately report the discharge a felony," Kim said. "This resolution holds the company financially accountable, requires enhanced compliance measures to prevent future spills, and provides compensation for North Dakota's damaged natural resources."

Why not punt the company out of the country? That might have some positive effect.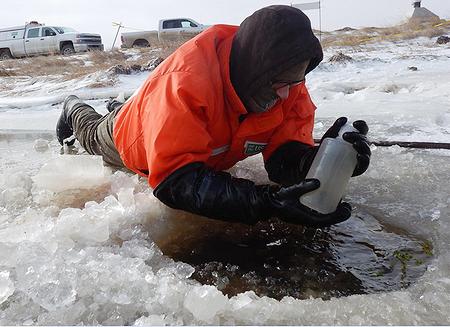 "North Dakota and its federal partners are holding Summit and Meadowlark accountable and making clear that disregard for North Dakota's environmental laws will not be tolerated," said North Dakota Attorney General Wayne Stenehjem. "The North Dakota Department of Environmental Quality, Game and Fish Department, and Industrial Commission staff spent countless hours investigating and responding to the spill, making this settlement possible."
If the court accepts the plea agreement, Summit will pay $15 million in federal criminal fines for negligently causing the continuous spill, failing to stop it and deliberately failing to make an immediate report as required.
Under the proposed civil settlement, Summit, Meadowlark, and a third related company, Summit Operating Services Company LLC, will pay $20 million in civil penalties, perform comprehensive injunctive relief, clean up the contamination caused by the spill and pay $1.25 million in natural resource damages.

It will not surprise me in the least if the judge orders the fines dropped, pitying the law-violating companies, sending them home to mummy for coddling, milk and cookies as punishment instead.

Heath Deneke, Summit's president, CEO and chairman, commented, "As a company, we have accepted responsibility for the produced water spill at the Blacktail Creek site from the beginning and have been working diligently over the past seven years on efforts to fully remediate the environmental impacts to the area, while also investing heavily in preventative system improvements, including state-of-the-art leak detection technology, centralized control room monitoring and alarm systems, and significant changes to our company-wide operating practices and procedures."
"Since discovering the spill in 2015, we have invested approximately $75 million on these overall system improvements and environmental remediation measures at the Blacktail Creek site," Deneke said.
The federal and state officials say Summit has spent over $50 million to date to clean up the spill under state oversight; ongoing remediation efforts under the civil settlement are expected to continue over the next several years.
"While we consider the overall monetary settlement penalties as severe under the circumstances, particularly given our substantial remediation and mitigation efforts to date," Deneke said, "we believe that putting this matter behind us with manageable payment terms over the next six years is in the best interest of all of Summit's stakeholders and employees."

See any remorse? I don't. I just see the usual insufferable oil patch arrogance and greed. I expect the companies made out far further ahead, profit-wise, by dumping their waste as long as they did, even if they end up paying the fines (which I doubt will happen).

But the Department of Justice and the State of North Dakota see the matter differently.
"Summit's negligence included the design, construction and operation of the Marmon Water Gathering System pipeline, as well as the negligent failure to find and stop the spill after learning of objective signs of a leak," they say, pointing to a factual admission signed by the company and filed in court.
"Summit started pipeline operations without meters at both ends of the pipeline to conduct 'line balancing' or otherwise having a reliable leak detection system in place. Even after the company learned of major drops in pressure and volume – objective signs of a leak – the company negligently continued operations and thus caused millions of additional gallons to be discharged into U.S. waters without learning the cause or pausing operations," according to the factual statement.
Summit has further admitted that it knowingly did not share all relevant information regarding the volume and duration of the spill and that its reports to federal and state authorities "were incomplete and misleading," in papers filed in court.
Summit eventually reported 70,000 barrels over a 10-day period despite an internal analysis showing the discharge was more than 700,000 barrels over 143 days.
Under the terms of the proposed plea agreement, Summit will serve three years of probation in which comprehensive remedial measures are required.
Headquartered in Houston, Texas, Summit Midstream Partners operates natural gas, crude oil and produced water gathering systems in six unconventional resource basins:
the Appalachian Basin, which includes the Marcellus and Utica shale formations in West Virginia and Ohio;
the Williston Basin in North Dakota, which includes the Bakken and Three Forks shale formations;
the Denver-Julesburg Basin, which includes the Niobrara and Codell shale formations in Colorado and Wyoming;
the Permian Basin, which includes the Bone Spring and Wolfcamp formations in New Mexico;
the Fort Worth Basin in Texas, which includes the Barnett Shale formation; and
the Piceance Basin in Colorado, which includes the liquids-rich Mesaverde formation as well as the emerging Mancos and Niobrara Shale formations.

Compare: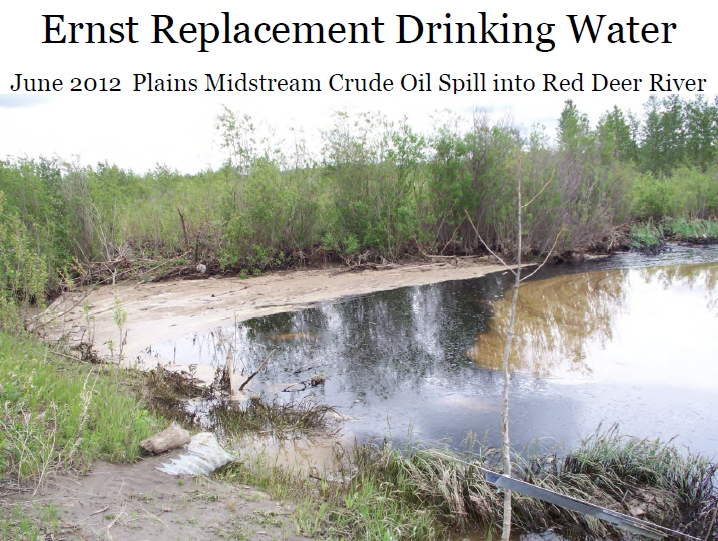 Slide from Ernst presentations
Alberta Energy Regulator report on Plains Midstream leak shows Alberta government monitoring failing; The company knew the pipeline had problems for 4 years before the terrible spill in the Red Deer River
Alberta averages two crude oil spills a day for decades and all the AER can do is "urge" companies to improve detection of pipeline leaks? When is AER going to "urge" Encana to fix Rosebud's frac'd aquifers?
Canadians wait a long time, usually forever, for petroleum industry leaks, spills and damaging fracs to be appropriately cleaned up. Regulators nowhere to be seen, except lying to the public and in Synergy Alberta meetings with AER execs like Gerard Protti and Jim Ellis schmoozing synergy girls at the pub
BP to Pay $175 Million to settle claims to US investors that "its managers lied about" size of 2010 Gulf of Mexico oil spill; Current Encana CEO Doug Suttles was one of those managers
Battered Encana taps former BP exec Doug Suttles, who reportedly covered-up the extent of the Deepwater Horizon disaster, as new CEO
A murder mystery: Who really killed Encana? Or is this a Gwyn Morgan Puff Piece? Best thing that could happen is the death of AEC/Encana/Cenovus/Ovintiv
New study: Canada overlooking (intentionally?) industry's methane leaks.