GasFrac agrees to replace board of directors, Troubled Calgary fracking company makes deal with Nanes Balkany Partners I LP by Dan Healing, April 29, 2014, Calgary Herald
Drilling company veteran Dale Tremblay has agreed to serve on GasFrac Energy Services' new board of directors. GasFrac Energy Services Inc., a Calgary company whose unique gelled propane [gelling the propane requires toxic chemicals that GasFrac keeps secret, claiming proprietory; propane fracs are reportedly extremely dangerous, refer below] fracking technology has won praise from environmentalists [Why not name them? I've been following GasFrac's troubles for years. I've never seen reports of citizens or groups concerned about the environment praise GasFrac.] but no love from shareholders, has agreed to replace its entire board of directors.
In a news release Tuesday, the company said it has negotiated a deal with Nanes Balkany Partners I LP, which holds 5.4 per cent of its shares, under which its seven-member board will resign. A six-member slate which includes two Nanes Balkany nominees — one is Julien Balkany, a French citizen who is managing member and chief investment officer of the New York activist fund [an oil and gas company fund] — is to be put to a shareholder vote at its annual general meeting on May 27. The slate will also include GasFrac chief executive James Hill, who has said previously he plans to retire at the end of the year, and veteran Calgary driller Dale Tremblay, who retired as CEO of Western Energy Services Corp. last year and was previously CEO of Saxon Energy Services Inc. and a senior executive with Precision Drilling Corp. "We look forward to working with the new board to implement our cohesive and refocused strategic plan to expand our revenue base," said Balkany in a news release.
He added his goal is to eliminate the "disconnect" between the value of GasFrac's waterless hydraulic fracturing technology and its share price by focusing on geographic areas where the ineffectiveness or scarcity of water creates a thirst for GasFrac's products. It currently operates only in Alberta and Texas.
Earlier this week, GasFrac reported its Vantage Frac process had resulted in it being named a finalist in the energy and sustainability category of the 2014 Edison Awards for groundbreaking ideas. [Companies nominate themselves! The awards describe themselves as marketing tool, refer below]
GasFrac's annual revenue has steadily declined, falling from $161 million in 2011 to $149 million in 2012 and $122 million last year, leading to a program of cost-cutting and asset sales plus attempts to improve reliability. Meanwhile, it has been posting net losses — $2.9 million in 2011, $77 million in 2012 and $24 million in 2013 — and doing less work. It had 235 revenue days last year, down from 321 in 2012 and 282 in 2011. In the fourth quarter of 2013, the company reported earning revenue from only five customers, with the top three providing 97 per cent of the total. [Emphasis added]
[Refer also to: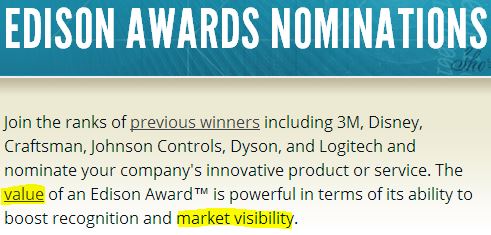 Snap from Edison Awards Nominations Web Page Companies nominate themselves to improve marketability!
Julien Balkany Profile by Forbes, searched April 29, 2014
Mr. Balkany has served as a director of Toreador since January 2009. Mr. Balkany has been serving as a managing member and Chief Investment Officer of Nanes Balkany Partners LLC, the general partner of Nanes Balkany Partners I LP (formerly known as Nanes Delorme Partners I LP) since January 2008. Concomitantly, Mr. Balkany has been a Managing Director and Foreign Associate at Nanes Delorme Capital Management LLC, a New York-based broker-dealer firm, since March 2005. Mr. Balkany has also been serving as Chairman of the Advisory Board of Stellar Energy Ltd., a London-based investment boutique dedicated to the oil and gas industry, since April 2010. Mr. Balkany worked at Pierson Capital LLC, a U.S. private investment firm focused primarily on emerging markets, from 2003 to 2005. Prior to that, Mr. Balkany gained significant expertise in the Emerging Markets Debt Capital Markets Group of Bear Stearns & Co., Inc. Mr. Balkany studied Political Science at the Institute of Political Studies (France) and Finance at UC Berkeley. Mr. Balkany is also fluent in French and Spanish. Mr. Balkany brings to the Board of Directors a strong background in oil and gas industry financing, strategic advice, expertise in investment banking practices and a successful track record of energy equity investments. On March 15, 2011, Julien Balkany resigned as a member and as Vice-Chairman of the Board of Directors of Toreador, effective immediately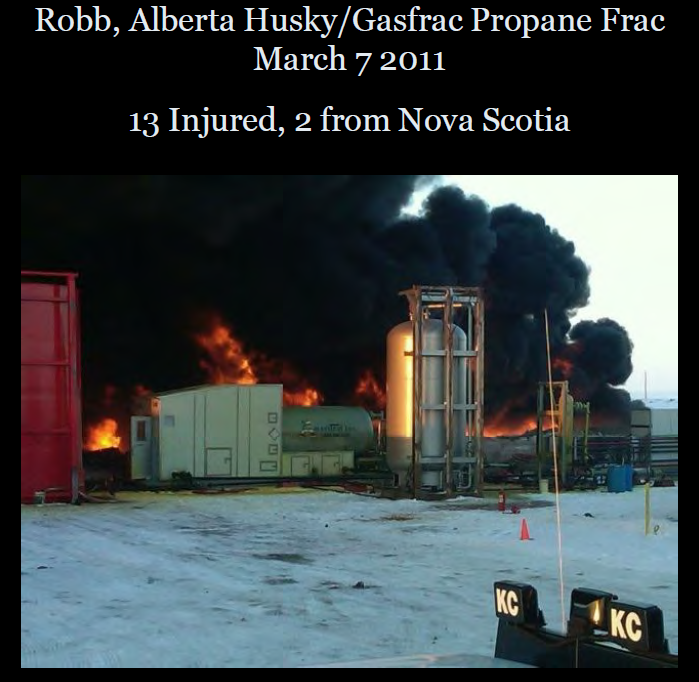 Above slide from Slide from Ernst Presentation UK / Ireland 2013 Frac Speaking Tour
Gasfrac Energy Services Inc "suspended all operations for more than two weeks as it sought to figure out what went wrong."
Oil workers suffer burns in blast by Canada's Occupational Health and Safety Magazine, March 2011
Three GASFRAC Energy Services Inc. employees were transported to an Alberta hospital with burn injuries following an explosion and fire on January 14 [2011]. At about 5:30 pm, the employees of the Calgary company were performing gas fracturing – a process that stimulates the production of oil and gas – on a wellsite near Edson, Alberta, when a fire broke out, says Barrie Harrison, a spokesperson for Alberta Employment and Immigration in Edmonton. The site is owned by prime contractor Husky Energy Inc. The propane leak was quickly contained, although the resulting fire damaged the back end of two fracturing pumpers, reports James Hill, chief financial officer of GASFRAC. Of the employees who suffered burn injuries, two were released from hospital and the third remained with second-degree burns to his hands, Hill notes. As a precautionary measure, "GASFRAC has suspended operations until the root cause of the leak has been identified and necessary corrective actions initiated," notes a company statement. Harrison said following the incident that two orders had been issued: a stop-work order to Husky Energy for work at the site; and a stop-work order to GASFRAC for its gas fracturing equipment.
Husky well fire injures several Alberta workers by Nathan Vander Klippe with files from Josh Wingrove, March 7, 2011, The Globe and Mail
About a dozen workers were injured after a "flash fire" burst out from an Alberta natural gas well owned by Husky Energy Inc. RCMP reported that 12 workers were hurt, with two evacuated to hospital by helicopter. Officials with Alberta Occupational Health and Safety said the number may be closer to eight, although investigators were to arrive on site Monday afternoon to determine exact specifics. No deaths have been reported, although three people were sent to an Edmonton burn unit. … Bob Curran, a spokesman with the Energy Resources Conservation Board, said the fire burst out as workers were setting up to begin the underground fraccing. Mr. Curran said the well was to be fractured using propane, a technique that has already injured three other workers this year. In January, Gasfrac Energy Services Inc. said a propane leak at one of its work sites created a "short fire." The company suspended all operations for more than two weeks as it sought to figure out what went wrong.
September 2011 Proven Fresh Groundwater Contamination by Supervised Hydraulic fracturing with gelled propane by Gasfrac/Crew Energy Inc./Caltex Energy Inc. near Grande Prairie: ERCB Investigative Report and groundwater monitoring by Alberta Environment
September 2012: Stock slides as GasFrac parts ways with top managers, Waterless well stimulation company promises to repair financial woes
March 2013: Canadian Company Gasfrac Tests Waterless Fracking in Texas
July 2013: Waterless Fracking Moves Into California Market, With Its Own Set Of Safety Issues, Dry-fracking is expected to make its way to California communities soon if the oil industry has its way
September 20, 2013: Propane butane gas fracs may appease opposition to hydraulic fracturing but only if the dangers are kept from the public ]