GAZ DE HOUILLE – LE FÉDÉRAL VEUT DÉCOURAGER JESSICA ERNST translation by lesamiedurichelieu in Pressgauche.org, February 26, 2013, of article in The Tyee.ca by Andrew Nikiforuk, February 22, 2013
Dans une décision étonnante, le gouvernement Harper met une autre embûche dans une procédure légale très suivie en Alberta qui veut juger la règlementation de la fracturation hydraulique sur la place publique. Traduction libre d'un reportage d'Andrew Nikiforuk publié dans le journal indépendant The Tyee. Le fédéral jette un bâton dans les roues d'un procès très médiatisé
La semaine dernière, le Ministère de la Justice Canada a nommé l'honorable juge Barbara L. Veldhuis, une juge de la cour du banc de la reine qui présidait sur le cas juridique très médiatisé, à la cour d'appel de l'Alberta. La promotion, en fait, retire Veldhuis du procès de plusieurs milliers de dollars. De plus, Veldhuis était sur le point de prononcer sa décision à savoir si le régulateur de l'énergie de l'Alberta pouvait oui ou non se faire actionner par un propriétaire terrien pour avoir failli à des règlements provinciaux, manqué à la protection de l'eau souterraine et au respect des droits constitutionnels des Canadiens. La promotion du gouvernement Harper veut maintenant dire qu'un autre juge devra être nommé pour entendre la cause, ce qui a été remarqué au travers le globe, notamment aux États-Unis, en Australie, en Pologne et en Irlande.
'Une autre tentative pour retarder et épuiser' dit Ernst
Gaz de houille – le fédéral veut décourager Jessica Ernst translation of Andrew Nikiforuk's article by Amie du Richelieu February 24, 2013
Fracking: Feds Throw Wrench in High Profile Lawsuit, Judge suddenly promoted; plaintiff Ernst sees strategy to 'delay and exhaust.' by Andrew Nikiforuk, February 22, 2013, TheTyee.ca
In a stunning move the Harper government has thrown another hurdle before a high profile Alberta lawsuit that seeks to put the regulation of hydraulic fracturing on public trial. Last week the Department of Justice appointed Honourable Barbara L. Veldhuis, a Court of Queen's Bench judge presiding over the landmark case, to the Court of Appeal of Alberta. The promotion effectively removes Veldhuis from the multi-million dollar lawsuit. Moreover, Veldhuis was about to rule on whether or not Alberta's energy regulator could be sued by a landowner for failing to uphold provincial rules, protect groundwater and respect the constitutional rights of Canadians.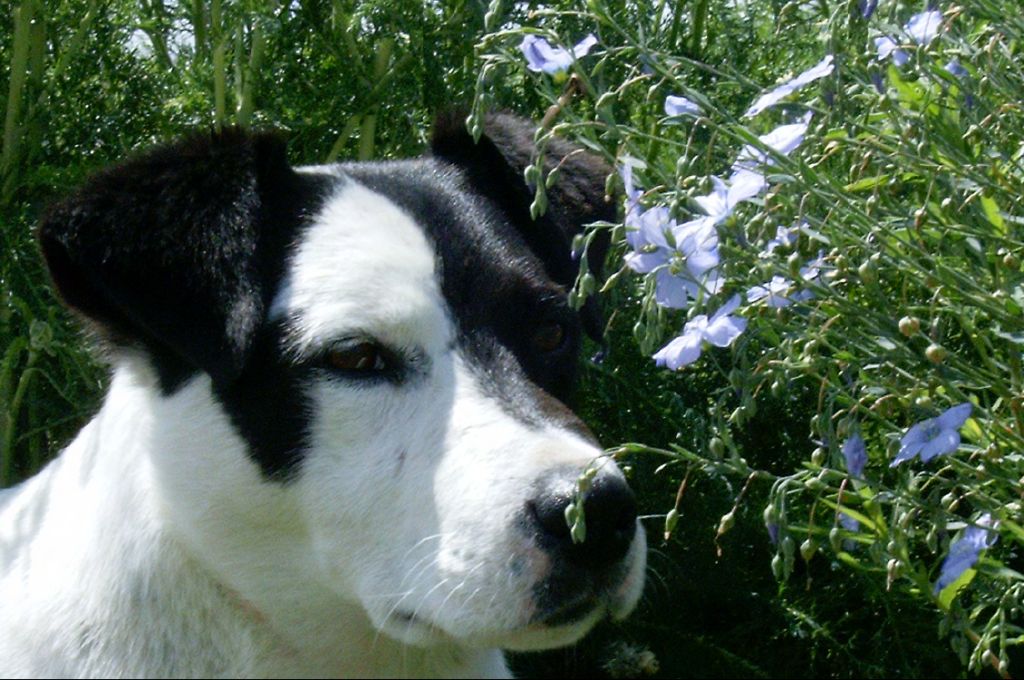 Bandit (d. October 30, 2007)
Photo by Derek Ernst (d. December 23, 2009)
Justice Barbara L. Veldhuis appointed judge of the Court of Appeal of Alberta