Judge allows Hi-Crush lawsuits to proceed but requires neighbors to document harms by Chris Hubbuch, Dec 9, 2019, Wisconsin State Journal
Neighbors of two Hi-Crush frac sand mines can proceed with lawsuits against the company, but not before they detail specific harms suffered as a result of two mining operations in western Wisconsin.
Some 40 neighbors of mines in Whitehall and Blair sued the Texas-based company in April, claiming ongoing air, water, noise and light pollution has made their water undrinkable, left them unable to open their windows and led to anxiety, depression and high blood pressure.
Judge Scott Horne last week denied Hi-Crush's motions to dismiss the case, which will allow the parties to begin the process of discovery.
But during a hearing in Trempealeau County Circuit Court, Horne issued an order requiring the plaintiffs to provide a written summary of the specific harms each one suffered along with witnesses to those harms and a list of any safety statutes they believe Hi-Crush has violated.
The plaintiffs have until Jan. 31 to provide that response.
Hi-Crush had asked the court to impose what's known as a Lone Pine order, a procedural tool often used in mass toxic tort cases that requires plaintiffs to provide evidence substantiating claims of injury, including causation.
Lone Pine orders, named for a 1986 New Jersey case, can allow defendants to narrow or eliminate claims.
Arguing it is a "highly-regulated business in good standing with federal and state permitting authorities." [Ya, right, and Santa's real, so is the Easter Bunny.] Hi-Crush asked the court to require the plaintiffs to produce sworn affidavits from experts documenting the specific substances and doses they were exposed to as well as conclusions their illnesses were caused by the exposure.
"Plaintiffs, though miles apart, miraculously all allege the same illnesses, marital issues, and general problems arising from the Hi-Crush facilities," attorney John Scheller wrote in a letter to the court. "This is highly suspect."
The plaintiffs' attorney, Tim Jacobson, argued that would be costly and time-consuming and unfairly force the plaintiffs to prove Hi-Crush caused their injuries before they have the chance to establish facts through the discovery process that would precede a trial.
Jacobson also disputed Hi-Crush's assertion that it is in good standing with regulators, pointing out documented violations of air permits and water quality standards in one of the company's own wells.
In 2018, Hi-Crush released about 10 million gallons of water and mine waste onto neighboring land and into the Trempealeau River after a bulldozer slid into the water, trapping the operator in the air-tight cab for more than two hours.
The spill led to elevated levels of heavy metals in some surface waters, though the Department of Natural Resources did not issue any fines.
Earlier this fall Hi-Crush announced it had devalued its mines in Whitehall and Augusta by more than $215 million to reflect market conditions.
The company has idled or curtailed production at both facilities as a slowdown in gas and oil drilling and a glut of sand have caused prices to plummet.
Refer also to:
2019: Chippewa Co. Wisconsin: Arsenic levels at **bankrupt** frac sand mine 7 times higher than state cleanup standards; DNR has 'reasonable concern' heavy metals in holding ponds might have contaminated groundwater.
2019: Jackson Co, Wisconsin: Elevated levels cadmium, chromium, copper, lead, nickel, zinc were found in surface water samples after 400,000 gallows muddy frac sand mine spill into Curran Coulee Creek; Aluminum concentrations more than 17 times higher than upstream of spill site
400,000 gallons frac sand mine sludge spews into Class II trout stream in Wisconsin; Regulator knee high boots caked in yellowish muck, waits 3 days (and after rain) to take samples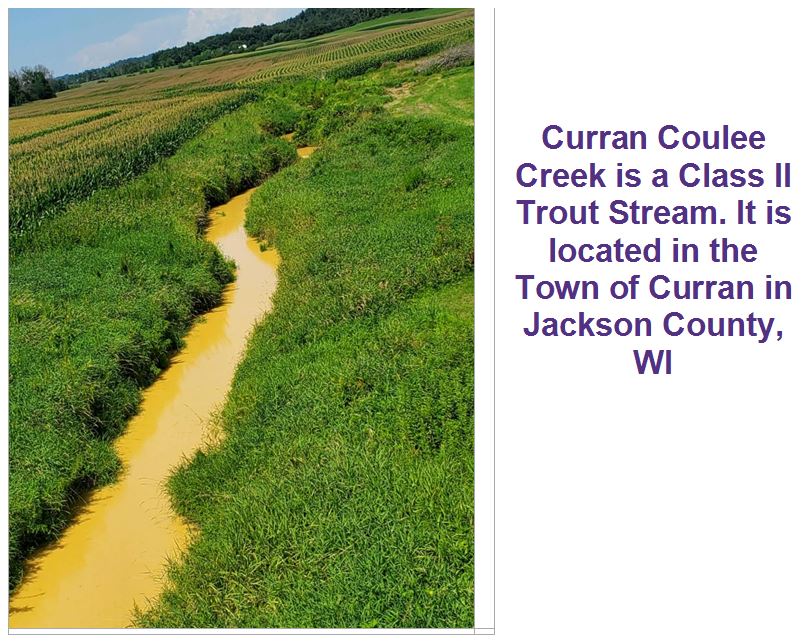 Frac Sand Sentinel #286 8-4-2019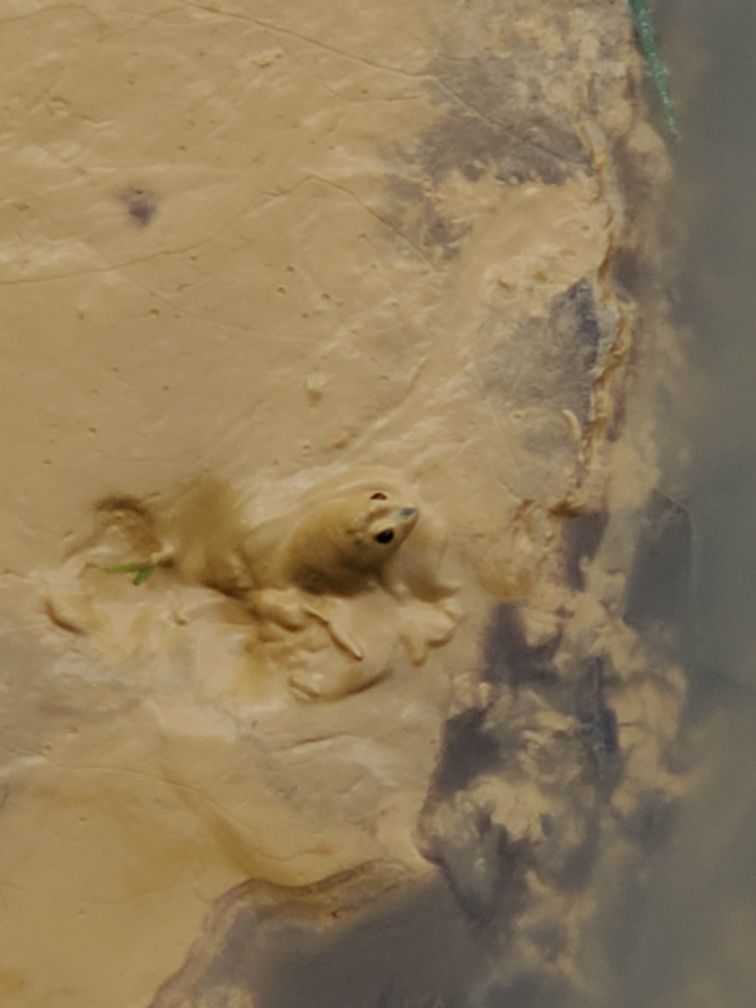 A frog is coated in sludge near a Jackson County mine where a faulty pump spilled about 400,000 gallons of wastewater Saturday into a Trempealeau River tributary. MARK SEDELBAUER
2015: Colorado Supreme Court: Antero/Calfrac lose 'Lone Pine' Order Escape in Frac Contamination and Health Harm Case, Win for William and Beth Strudley, forced to move their children after toxic chemicals contaminated their property
2013: Colorado Court Of Appeals Revives Strudley Fracking Case – Holds "Lone Pine" Order Not Allowed In Colorado
2012: No causation, no case: how Lone Pine orders can increase judicial economy in hydraulic fracturing litigation