Sir David King warns against fracking, Former UK scientific adviser says gas from unconventional sources could have huge environmental consequences by Fiona Harvey, September 16, 2013, The Guardian
Fracking protesters can remain at Balcombe until October, court rules by Fiona Harvey, September 16, 2013, The Guardian
High Court Judge in London UK rules WSCC eviction case flawed. Adjourned. Council to pay costs. Balcombe Community Protection Camp can stay Press Release by BIFF and FrackFreeSussex, September 16, 2013
The BALCOMBE COMMUNITY PROTECTION CAMP can remain until at least 8th October. The Judge rapidly ruled that West Sussex County Council's case was flawed and ruled that costs are to be paid by them. Case adjourned until 8th Oct and will then either be withdrawn or dismissed.
"Delighted to see sanity and justice prevailing for the Balcombe protectors. When will WSCC take action to evict those who are genuinely posing a threat to the local community – those within the gates of the drill site who are putting us at grave risk, for short term ecocidal corporate gain?" Vanessa Vine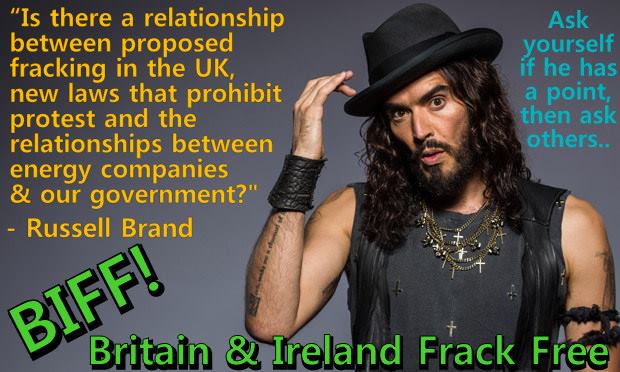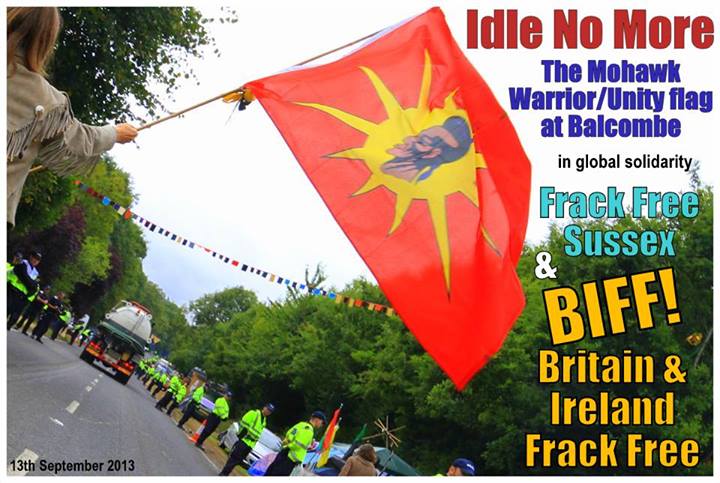 Notice of hearing served on Balcombe Protector Camp Press Comment by No FiBS (No Fracking in Balcombe Society), September 12, 2013
Late morning today, Friday, West Sussex County Council arrived at the Cuadrillagate camp with stakes and Application Notices. Notice has been given of a hearing at the Royal Courts of Justice, Strand, London on Monday 16th September 2013 at a time and in a court 'to be confirmed'. The camp is considering its response. They object to the time scale – serving notice on a Friday leaves no time to take legal advice before Monday morning. No FiBS reiterates its gratitude to all those who have given up their summer to come and help protect us (Balcombe, Sussex, Britain) from the bullies in our Government the fossil fuel industry.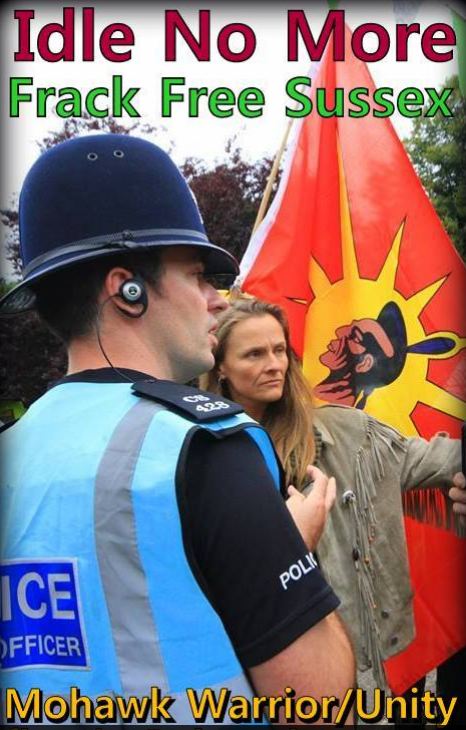 Council aiming to remove fracking protest camp in Balcombe by Finn Scott-Delany, September 14, 2013, The Argus A protest camp could be removed as early as Monday after a High Court hearing was scheduled. West Sussex County Council is seeking a possession order for the verges along London Road, Balcombe, where anti-fracking activists have been camped for weeks. The council is seeking the removal of people, tents, canopies and caravans from verges on road safety grounds. …
Notice was given yesterday of the hearing at the Royal Courts of Justice, Strand, London, scheduled for Monday. Protesters held a meeting yesterday to discuss the hearing with a source saying they would be "well defended" in court. If the court grants the council immediate possession of the land, eviction could take place straight away. Kathryn McWhirter, of No Fracking in Balcombe Society, said: "We will have very good legal representation. They have given us ridiculously short notice on a Friday afternoon when lawyers have gone home for the weekend. It just doesn't give us time to mount a proper legal challenge." Under new directives campaigners will have to gather in an area away from the gates described as a "sheep pen". Mrs McWhirter added: "Nobody is going into the pen. We're not sheep." A council spokesman said: "Today, the council reiterated its previous statement that it is seeking this order on road safety grounds, and urges people to move of their own volition." Meanwhile the Home Office is considering an appeal by Sussex Police and Crime Commissioner Katy Bourne for help with the operation costs. Chief Supt Tony Blaker said: "This was not a decision taken lightly but with the continuing disruption to users of the road and the local community it was one that had to be made." As we have said all along, we are more than happy to facilitate legitimate, peaceful protest and will continue to do so, but step out of line and you are liable to arrest." [Emphasis added]