If men could get pregnant, abortion would be a sacrament
Gloria Steinem
Opinion: Gov. Abbott sends a message to rape victims in Texas by Ann Telnaes in Washington Post, Sept 27, 2021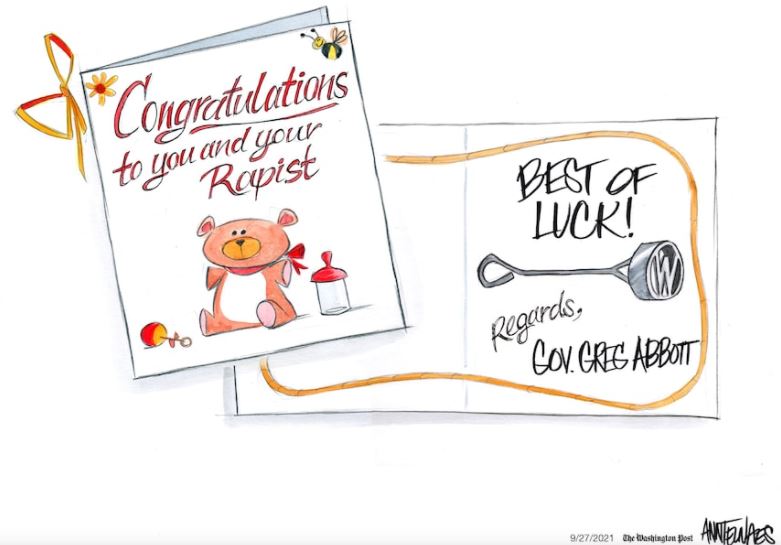 Texas Gov. Greg Abbott (R) will not add an exemption to the state's abortion law for rape and incest victims.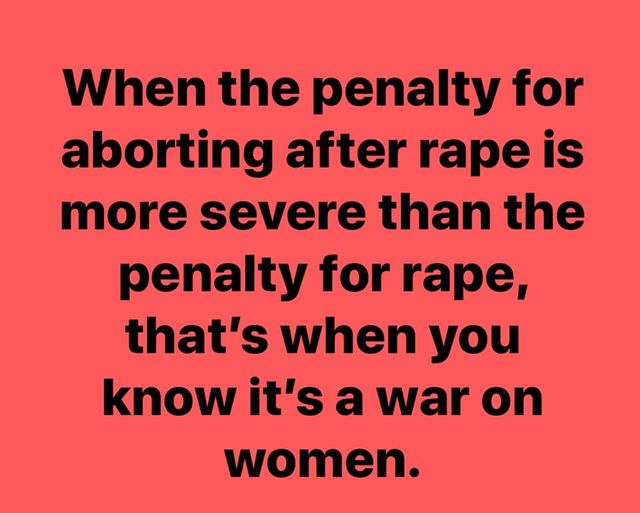 Lots of cowardly men want to do the same to women in Canada too. And lack of COVID prevention and care is a also massive failure in our Texas provinces, killing many and collapsing ICUs and health care (intentionally? for Steve Harper to get his adored but hideous American for-profit health corps in to kill Canada's public health care and work to take womens' right to our bodies away?).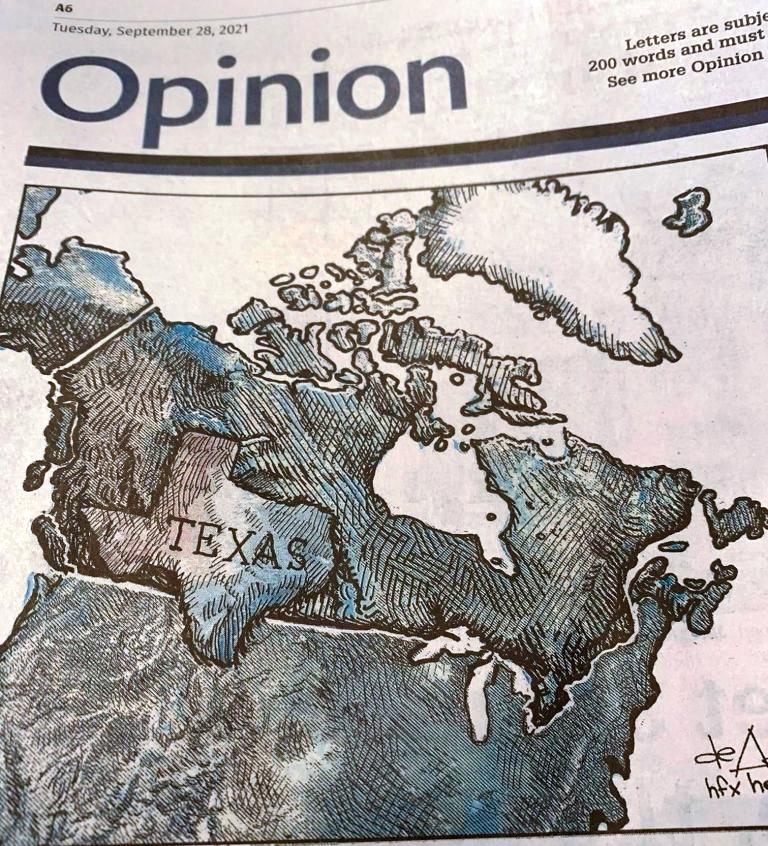 Michael de Adder, Canada's brilliant cartoonist, in Halifax Herald, Sept 28, 2021. His brilliance is in the Washington Post too.