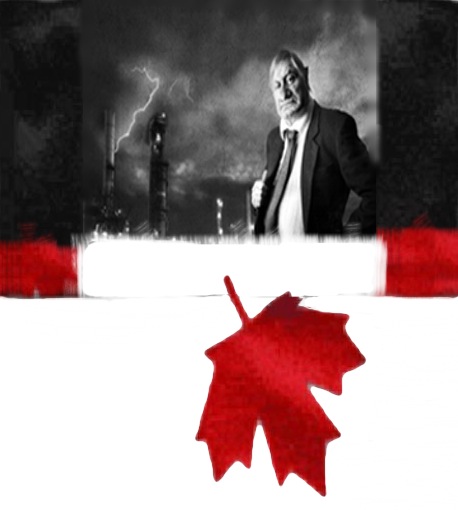 Crude oil spills in central Alberta linked to Calgary-based Journey Energy by Bryan Passifiume , June 30, 2017, Calgary Herald
Cleanup efforts are underway after two separate pipeline leaks in central Alberta.
The Alberta Energy Regulator said it learned Wednesday of crude oil emulsion leaking from a pipeline owned by Calgary-based Journey Energy just south of Winfield, a hamlet about 80 kilometres southwest of Edmonton.
On Thursday, company crews attending the scene discovered
oil flowing from a second leak nearby,

said AER spokesperson Cassie Naas.
"The second was larger, and entered a waterbody," she said, describing it as a small, unnamed creek. "That water body unfortunately was home to some fish and other wildlife."
[Why won't the AER say the oil and gas company harmed fish and wildife?]
Both spills came from the same pipeline, she said.
An enforcement order was immediately issued against Journey, requiring the firm to suspend operations, contain the release and prevent it from spreading. The company must also develop plans to remediate the affected lands and wildlife, and provide daily reports to the AER.
While the full magnitude of the spill isn't yet known, Naas said about a cubic metre was released in the first incident. That leak posed no environmental threat, she said.
The cause of the spill remains under investigation by the AER.
In April, a spill from a Journey-owned pipeline in the same area released about five cubic metres of crude oil. [Emphasis added]
Comment by Diana Daunheimer
Is the AER trying to be ridiculous? Cassie Nass, how is it unfortunate that a waterbody is home to fish and wildlife? Where would you expect them to be? It is unfortunate the AER fails to enforce maintenance and inspection of pipelines and facilities, which would help prevent the two incidents (and up to 5) per day in Alberta. Why point out just this mess and issue an order? This type of release is a dime a dozen on the AER compliance dashboard, make that free, since the regulator rarely penalizes companies for incidents.
2017-06-28
Canadian Natural Resources Limited
Swan Hills
Pipeline
Crude Oil and Salt/Produced Water
2017-06-28
ConocoPhillips Canada Resources Corp.
Niton Junction
Pipeline
Salt/Produced Water
2017-06-28
Journey Energy Inc.
Winfield
(1 km SE)
Pipeline
Emulsion
Ongoing.
2017-06-27
Canadian Natural Resources Limited
Sandy Lake
Pipeline
Gas Production (Raw) and Salt/Produced Water
2017-06-27
NEP Canada ULC
Calmar,
Well
Sour Gas
2017-06-26
ARC Resources Ltd.
Youngstown
Pipeline
Crude Oil and Salt/Produced Water
2017-06-24
Surge Energy Inc.
Wainwright
Well
Salt/Produced Water
2017-06-24
Apache Canada Ltd.
Faust
Pipeline
Emulsion
2017-06-24
Pengrowth Energy Corporation
Swan Hills
Pipeline
Emulsion
2017-06-23
Cenovus Energy Inc. [Encana spawn]
Suffield
Well
Crude Oil and Salt/Produced Water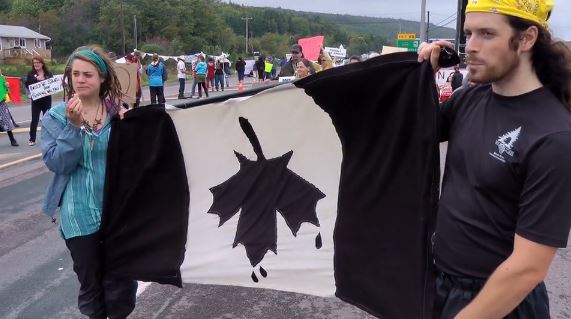 Still from Neal Livingston's new film, 100 Short Stories
Unknown quantity of crude oil emulsion leaks from pipeline near Winfield by Edmonton Journal, June 30, 2017
A cleanup operation is underway in central Alberta after two releases of an unknown amount of crude oil emulsion from a pipeline near the hamlet of Winfield.
An initial spill of about one cubic metres of oil was reported on Wednesday, but a day later an unknown volume of emulsion was reportedly found at a different location on the same pipeline, the Alberta Energy Regulator said in a news release Friday.
The company, Journey Energy, updated the regulatory body upon discovery and staff are on-site "ensuring the company is maintaining containment and taking the appropriate cleanup actions," adding that wildlife deterrents have been deployed.
An investigation is underway.
[Refer also to:
2016 07 14: Alberta averages two crude oil spills a day for decades and all the AER can do is "urge" companies to improve detection of pipeline leaks?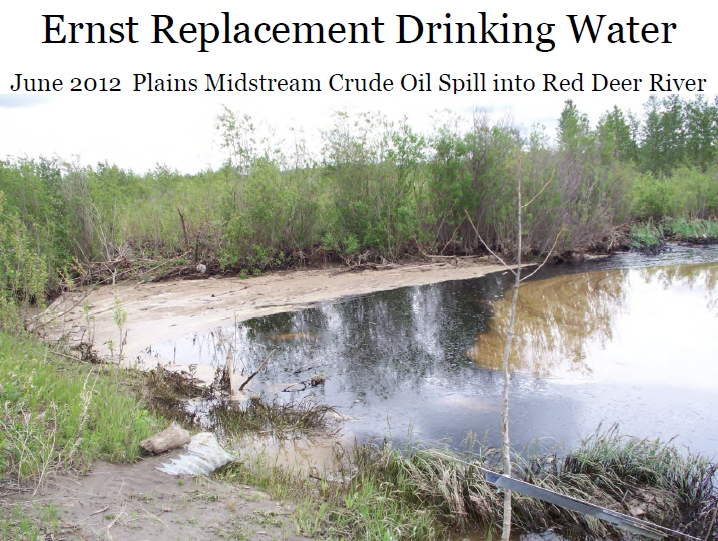 2007 08 06: Alberta oil spills, blowouts double in past year ]