BNN Interviews Alberta Oil Patch Consultant Brent Nimeck on Lexin and AER's Orphan Wells: "This problem is 30 years in the making. … I would call it a Ponzi Scheme…. This is an orchestrated fraud from multiple angles: Industry, CAPP and the Alberta Energy Regulator have enabled this to happen. … Through our independent analysis and we've confirmed this at multiple sources within the energy regulator, the liabilities are over $300 billion. That's what's on the hook for Alberta taxpayers right now – $300 billion."
To Honour the Fallen on Remembrance Day: Make public AER's secret "D79 Abandoned Well Methane Toxicity Preliminary Assessment" & Appendix 2 by Alberta Health, Admitting "Acute-Life threatening" risks & "Neurological effects"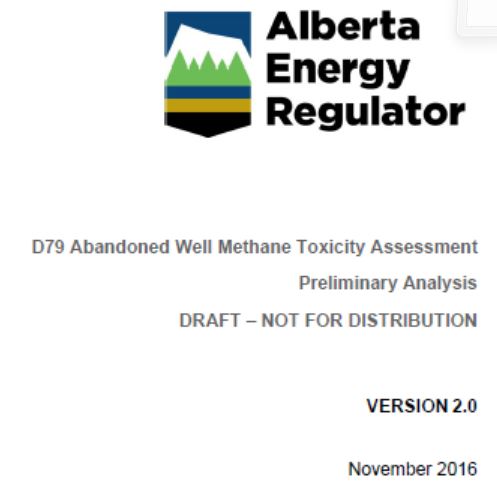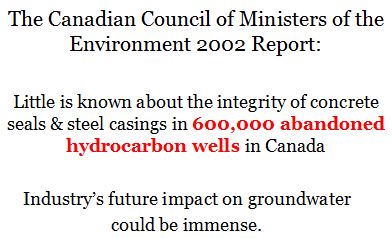 The biggest con ever? Millions of abandoned wells enabled by politicians, regulators & courts. Oil, gas 'n frac industry rapes, profits 'n runs, hangs the public with clean up, a climate menace & endless health harms & cruelty
Cleanup of abandoned oil and gas well could cost Texans $117 billion by Paul Takahashi, October 1, 2020, mrt.com
Plugging and cleaning up the open oil and gas wells in Texas could cost companies and taxpayers as much as $117 billion, according to a new report.
Carbon Tracker, a nonprofit financial think tank that studies the effects of climate change on financial markets, estimates there are some 3.8 million unplugged oil and gas wells nationally, including more than 783,000 across Texas. As the coronavirus pandemic forces more oil and gas companies into bankruptcy, Carbon Tracker fears more of these unplugged wells could be abandoned, leaving taxpayers on the hook for plugging and cleaning up so-called "orphan wells."
"Texas by far has the highest number of wells of any state in the U.S. and orphan wells are going way up," said Greg Rogers, a special advisor and co-author of the Carbon Tracker report. "We're seeing a lot of operators go bankrupt and they can't afford to fulfill their legal obligations to plug in abandoned wells."
More than 30 oil and gas producers have filed for bankruptcy protection since the coronavirus began widely spreading in the U.S. broke out nationally in March, according to Haynes and Boone. The Dallas-based law firm said bankruptcy filings this year are up 62 percent compared with the same period last year. There are more than 6,200 abandoned oil and gas wells in Texas, according to the Texas Railroad Commission, which oversees oil and gas companies operating in the state.
Oil and gas companies are legally required to plug and clean up idle wells. If they cannot pay for the cleanup, responsibility shifts to states and ultimately taxpayers. Unlike offshore operations where the federal government can hold prior well owners responsible for cleanup in the event of bankruptcies, many state governments, including Texas, do not have laws in place to go after previous well owners for cleanup costs.
The average well costs $20,000 to $40,000 to plug and clean up, according to Rystad, a Norwegian energy research firm. However, costs can go up with deeper wells, such as those common in shale formations, Carbon Tracker said.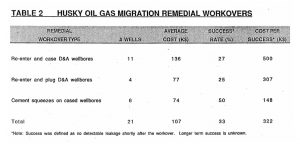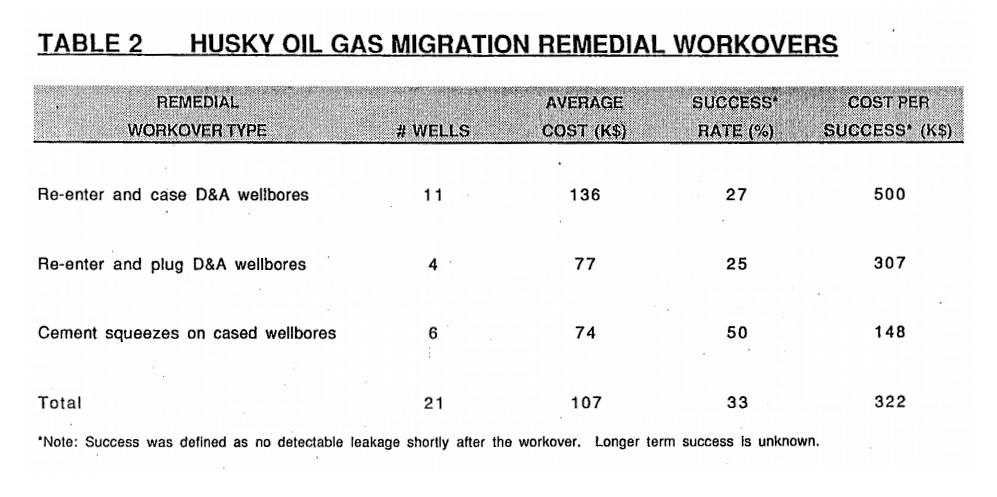 Cost data above from 1993! Canadian dollars.
Orphan wells not only represent a burden on states and taxpayers, but also the environment. Abandoned wells can explode, leak greenhouse and poisonous gases and contaminate groundwater.
To help ensure companies pay for clean-up, states collect money from the oil and gas industry to fund orphan well clean-up programs. States also require companies to obtain surety bonds, a kind of insurance to pay for these costs.
Texas, however, allows oil and gas companies to delay closing inactive wells indefinitely by paying up to $2 million in additional bonding, which Carbon Tracker estimates will cover 1 to 3 percent of the cost of cleaning up unplugged wells. There are more than 109,000 unplugged wells in Texas that have not produced any oil or gas in more than two years, according to Carbon Tracker.
"This system creates a moral hazard," Rogers said. "The industry is incentivized to delay, pray and walk away. This is a system that's designed to fail."
The U.S. oil industry plugs in on average about 13,000 wells per year, or one of every three wells drilled. At this rate, it will take more than 300 years for oil and gas companies to plug in all the unplugged wells in the U.S., according to Carbon Tracker.
The number of orphan wells could rise even higher as society shifts from fossil fuels to more sustainable energy sources. If the world has hit or is approaching peak oil demand, oil and gas companies could be less motivated to plug in wells, Rogers said.
"If you see the industry as fundamentally healthy with a bright outlook through the end of this century, then this is not really a problem," Rogers said. "On the other hand, if peak oil demand occurred in 2019, then we have a big problem."
Billion Dollar Orphans: Why millions of oil and gas wells could become wards of the state by Carbon Tracker, Oct 1. 2020

Refer also to:
Lacombe Alberta: Herr Lecturer, Journalist Andrew Nikiforuk, warns $260B worth of oil and gas industry liabilities could be dumped on taxpayers. "Most companies that have gone into fracking are short of cash, highly indebted and barely making a go of it."