Chemical explosions: Santa Clara Waste Water suing insurer for $7 million by Peggy Kelly, January 3, 2015, Santa Paula News
Santa Clara Waste Water is suing its insurer for $7 million to cover the costs associated with a series of chemical explosions and fires that started on the early morning of November 18 at the facility located west of Santa Paula.
The company also names 805 Trucking in the lawsuit filed by Richard C. Giller of Polsinelli LLP in Los Angeles, which alleges a truck owned by the Oxnard-based company was the one that initially exploded at 3:45 a.m. In recent weeks Ventura County officials stated the vehicle that exploded was a SCWW vacuum truck.
The initial explosion and fire and those thereafter sent more than 50 people to local hospitals seeking treatment for symptoms believed to be related to exposure to unknown chemicals. Three Santa Paula Firefighters remain on medical leave.
Santa Clara Waste Water claims in the lawsuit, filed December 23 in Ventura County Superior Court, that is insurer, Allied World Assurance, refused to pay costs related to the incident and Patriot Environmental Services, hired for the cleanup by SCWW, threatened to stop work due to the unpaid bill.
The lawsuit claims that a criminal investigation being conducted by the Ventura County District Attorney's Office as well as fire losses have limited the availability of SCWW documents requested by the insurer. [Emphasis added]
If you see something say something, especially since the city is on the alert for those who might illegally dump hazardous waste down city manholes.
Interim Public Works Director Brian Yanez said the city is taking proactive measures – including surveillance cameras – to stymie those that would break the law now that Santa Clara Waste Water is closed.
Specifically, Yanez said there is a concern that those with hazardous materials would dump the waste down a city manhole: "There should be only two groups of people on our streets working on or in our manholes…. American Water Company and the City of Santa Paula."
Santa Paula he noted, "Is a sleepy little town… so we've put some cameras up in strategic places where people might be tempted to pull a manhole cover and dump something… "
The SCWW facility, located west of the city on Mission Rock Road, has been closed since November 18 when an unknown chemical(s) exploded, causing the back of a vacuum truck to blow out at 3:45 a.m. A little less than five hours later there was a second explosion when a vapor cloud ignited setting off some of the highly toxic chemicals used in the facility's operations. Due to the unknown chemicals fire fighters had to let the resulting fire – which created a three-mile wide plume of toxic smoke – burn out on its own.
In all, about 55 people were injured, including three Santa Paula Firefighters. The firefighters are on leave while being treated for exposure to unknown toxic chemicals that have caused respiratory and other symptoms; due to contamination issues, a SPFD engine is considered a loss. A city mechanic who evaluated the engine is now also ill.
Two men on the site at the time the explosion occurred were also injured – one critically – while dozens of others sought treatment at local hospitals for various symptoms of chemical exposure.
Santa Clara Waste Water has been shutdown, the District Attorney's Office has launched a criminal investigation and local, state and federal officials are trying to determine just what exploded and how to get rid of it. So far laboratories have been leery of testing the unknown substance that when dry crystallizes and has such a volatile nature that it ignites when disturbed.
Yanez noted SCWW "primarily served domestic, industrial and petroleum generators throughout Southern California, accepting hundreds of non-hazardous waste streams.
"The closure of this facility has raised concerns that SCWW clients may decide to discharge their waste within city limits," and the city wants to "raise awareness of the increased possibility that an illegal discharge may occur now that SCWW is closed." …
"Staff is prepared to respond immediately," said Yanez, especially as materials being dumped likely would be highly hazardous and could be at least damaging and at the worst life threatening.
"You can see why we really appreciate everyone's assistance and cooperation when it comes to this issue," said Yanez. [Emphasis added]
37 treated after 'bizarre' chemical explosion in Santa Paula, Investigation Under Way After Vacuum Truck Explodes in Santa Paula Area by Veronica Rocha, November 19, 2014, LA Times
After "bizarre" chemical explosions Tuesday at a Santa Paula wastewater treatment site, mandatory evacuations remain in place, 37 people have been treated, and firefighters and the plant's owner are bewildered.
The chemical, an organic peroxide, is unlike anything Ventura County firefighters have ever seen before, fire Capt. Mike Lindbery said.
"We don't know what it is," he said. "It's bizarre." …
The chemical is highly combustible, he said. Just walking or placing an object on the substance created flareups.
The explosion occurred about 3:45 a.m. after two workers were removing 1,200 gallons of a chemical with a vacuum truck at the facility, fire officials said.
The explosion caused the chemical, which crystallized, to shoot out at least 300 feet, sparking smaller flareups.
Firefighters immediately pulled back and ordered evacuations of the area. Firefighters are working with the facility owner to determine what type of chemical spilled. Hazmat has remained at the site to monitor any flareups. Facility owner Doug Edwards said he had hired a environmental cleaning service for cleanup. "I am at a loss to see how this happened," he said. "We just don't know what this [chemical] cocktail was."
The company treats, recycles and disposes of non-hazardous waste that comes from industrial sites. The vacuum truck, which moves around the facility, was transferring the chemicals when the explosion occurred.
Canine Adoption and Rescue League staff said they had to leave behind 71 dogs at their facility in the 900 block of Mission Rock Road during the evacuation. They were able to reenter the facility late Tuesday to check on the dogs, which were doing well. But one dog was taken to a veterinarian hospital after the fumes affected her eye tissue, according to the rescue. [Emphasis added]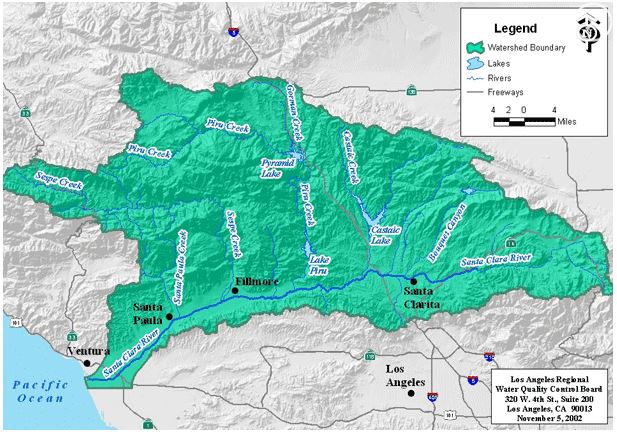 Truck Explodes At California Waste Water Plant, Sending Dozens To Area Hospitals by AP, November 19, 2014, Huffingtonpost.com
SANTA PAULA, Calif. (AP) — Hazardous materials crews were trying Wednesday to determine how to deal with an unstable substance remaining after an explosion and fire at a California waste treatment facility. Only a handful of smoldering hot spots remained at the site in an agricultural area near Santa Paula, northwest of Los Angeles, according to Ventura County fire Capt. Mike Lindbery.
A vacuum truck exploded early Tuesday at Santa Clara Waste Water Co., spreading about 1,200 gallons of a chemical mixture that contained sulfuric acid and an organic peroxide, fire officials said. The resulting substance is highly toxic and combustible, Lindbery said.
"We need to determine exactly what this material is," he said. "How do we neutralize it, and how do we clean it up?"
A private contractor will be in charge of the cleanup, under the supervision of county health officials and the federal Environmental Protection Agency.
No burn injuries were reported, but two drivers on the vacuum truck, three firefighters, hospital medical staff and a few nearby residents were washed down or treated for complaints such as breathing problems, red eyes and skin rashes, said Lori Ross, a spokeswoman for the Ventura County Fire Department.
Officials said 37 people were treated at hospitals, including one from the initial blast who had non-life-threatening trauma injuries.
After the initial blasts, firefighters backed off and let the fires burn themselves out rather than try to put water on the chemical and potentially flush it into the nearby Santa Clara River.
Concerned that toxic smoke might be drifting from the fires, authorities ordered the evacuation of the area within a mile of the plant, but it is mostly composed of farmland, light industrial businesses and only a few homes, Ross said. [Emphasis added]
[Refer also to:
Ventura County's past, present and future by Kimberly Rivers, May 30, 2013, VCReporter
"No one would dispute that there have been spills and incidents of contaminated water during the 100-plus-year history of oil production in California," said Jason Marshall, chief deputy director of the California Department of Conservation. He was responding recently by e-mail to questions regarding statements by industry representatives and state regulators that fracking, in particular, had not caused any proven incidents of contaminated water. But he admits, "No regulatory agency has the resources to watch every operation under its jurisdiction on a 24-7 basis." And he points out that the oil and gas industry is regulated at local, state and federal levels and that "many groups and individuals who are concerned about the environment also watch the industry's field operations closely. There are a lot of eyes in addition to DOGGR's on statewide oil and gas operations."
On Tuesday, May 21, Ventura County Board of Supervisors approved a measure proposed by Supervisors Steve Bennett, District 1, and Parks that moves the county toward monitoring hydraulic fracturing in the county. The vote was 4-to-1, with Supervisor Peter Foy, District 4, raising the only objections, saying he did not want to overburden the industry by gathering information on the process. … 
"I don't know how anybody can say we shouldn't ask that question," said Bennett, regarding the proposal to add to the county's conditional use permit (CUP) application a question about whether or not an operator plans to frack a well.
The measure will create a change on the CUP application and will ask operators to indicate whether or not they plan to frack the wells covered in the permit. It will also gather information regarding chemicals and water usage and disposal. …
"[This measure] is important for us to know which well is being fracked, know what chemicals are being used and where [waste] water is being disposed," said Parks during the introduction of the measure. "[With] more drilling, more chemicals will be used, more water to be disposed of, there is a greater risk for contamination [of] aquifers." She called it a common sense measure that will allow the county to monitor fracking while regulations are put in place at the state level.
The Board heard from eight speakers during public comment. Six spoke in favor of the measure and two were opposed.
"Hydraulic fracturing is just one technique being explored," said Sandra Burkhart, spokeswoman for Western States Petroleum Association and a current member and past CEO of the Ventura Chamber of Commerce. "It is not a proven technique." She pointed out that fracking may not necessarily work to get at the oil underneath Ventura County. But then moments later she stated, "Hydraulic fracturing is a proven technology, used [in the state] for more than 60 years and has never been associated with any environmental harm or groundwater contamination." Burkhart emphasized that the county does not need to make any changes to its permitting process and that it should wait until the state has regulations in place. [Emphasis added]