Flash fire burns four people; methane contamination in water source possible cause by Todd Glass cock, August 5, 2014, Mineral Wells Index
ORAN – A flash fire in a well house Saturday sent four people to area hospitals with burns. Palo Pinto County Fire Marshal Larry O'Neil said a family of four near Oran was injured by a fire that flared up in their well house.
Cody Murray, who was airlifted by helicopter to Parkland Burn Unit in Dallas, remained in fair condition at the hospital, according to hospital officials.
Ashley Murray and her 4-year-old daughter, Alyssa, were airlifted to Cooks Children's Hospital in Fort Worth; and James Murray was taken by ambulance to Palo Pinto General Hospital, O'Neil said.
A spokesman at Cook's was unable to provide condition reports on Alyssa Murray and Ashley Murray.
O'Neil said the family saw water running out of the well house and went to investigate and found the well casing engulfed in flames.
The fire's cause was not known, he said, but there is a possibility methane had contaminated the water  and had contact with something that caused the gas to ignite. Flash fires, in general, are caused by the ignition of a mixture of air and a combustible substance, such as a flammable gas.
"We're still looking into it," he said. Also investigating the fire are state fire marshals, the Texas Commission on Environmental Quality and the Texas Railroad Commission, he said.
Jack County Rural Fire Department and the Perrin Volunteer Fire Department plans a barbecue dinner benefit for the Murrays from 6-8 p.m., Friday, Aug. 8, at Perrin Elementary School gymnasium. An account has also been set up at the Bank of Jacksboro for the family. All monies raised is meant to offset medical expenses. [Emphasis added]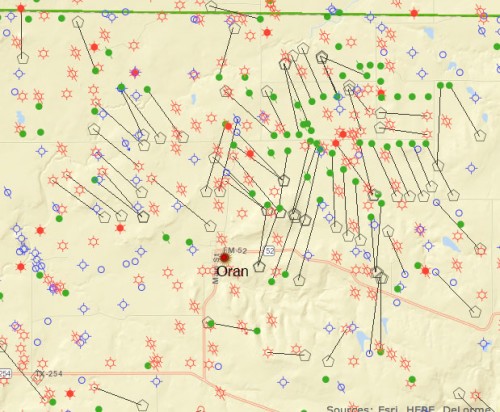 [Refer also to:
Industry Fuming because Study Finds Newer and Unconventional Gas Wells Leak Methane More than Older and Conventional Wells; Problem Could be Nation-wide Putting Aquifers and Families at Risk
Ohio Energy Regulator Blaming Nature on First Day of Fatal Home Explosion Investigation, "these pockets are naturally occurring and not the result of human interaction, such as hydraulic fracturing or other gas wells"
Leak in 100 year old shallow natural gas well caused serious methane migration into Waynesburg Medical Center; Methane build-up rendered the center uninhabitable!
New testing finds methane contamination in North Texas drinking water is increasing and spreading; Scientists point to Range Resources, Range and the regulator say nature did it
FrackingCanada The Science is Deafening: Industry's Gas Migration
A 2009 regulator report summarized 64 gas migration cases in 22 counties in Pennsylvania dating from the 1990's to 2009 caused by the oil and gas industry; five cases were caused by hydraulic fracturing that contaminated numerous wells and two springs used as domestic water supply.302 The 64 cases resulted in 11 explosions, five fatalities, three injuries, a road closure, and numerous evacuations
with residents in one community displaced for two months.
The problem is more common than regulators like to admit.
Bruce Jack's methane and ethane contaminated water well explodes seriously injuring three men; professional venting of the gases had been advised by Alberta regulator and provided by oil company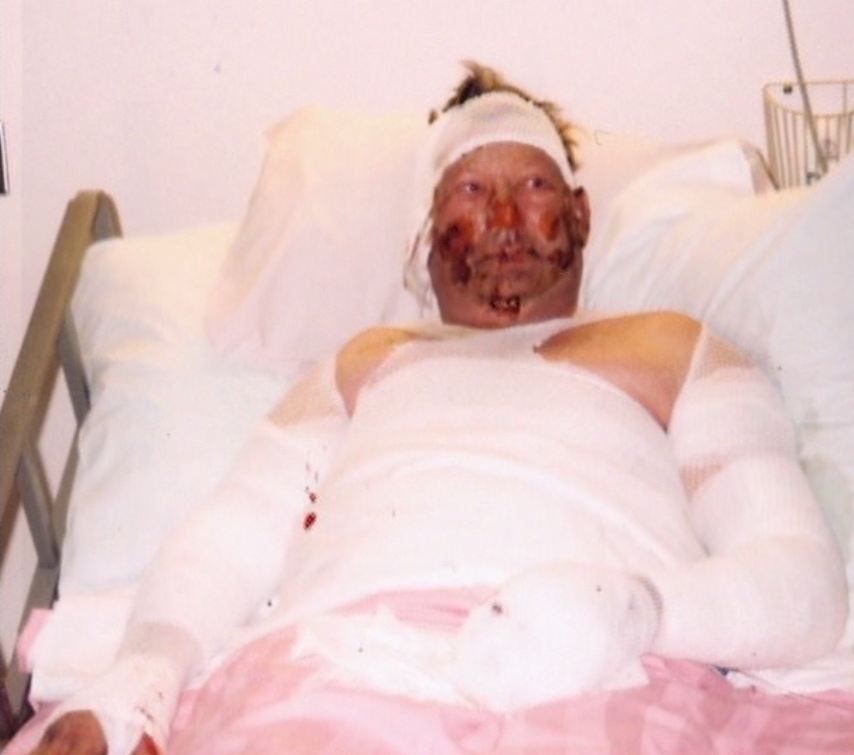 May 2006, Spirit River Alberta: Bruce Jack in hospital the day his methane and ethane contaminated water exploded, sending Bruce and two industry gas-in-water testers to hospital with serious injuries
Bruce Jack Private water well explosion at Spirit River, Alberta
January 2005: Investigators say an accumulation of gases appears to have caused the explosion that destroyed the Rosebud water tower and sent a Wheatland County employee to hospital