Presentation suggests intimate relationship between Postmedia and oil industry by Jenny Uechi and Matthew Millar, February 4, 2014, Vancouver Observer
"Canadian Association of Petroleum Producers Postmedia 2013 Energy Channel Sponsorship": this was the title of a Prezi presentation. The presentation came to light on twitter today, on the same day that Postmedia downsized its parliamentary bureau in Ottawa and laid off prominent environmental journalist Mike De Souza as well as political reporters Andrea Hill and Tobi Cohen.
According to the Postmedia presentation, newspapers would work in partnership with CAPP to put the spotlight on Canada's oil industry. What really drives Canada's economic engine? Energy, of course," the presentation says. "While Albertans may be acutely aware of this fact, the rest of the country often fails to grasp the fundamental role the energy sector plays in building and sustaining economic prosperity. Postmedia and CAPP will bring energy to the forefront of our national conversation."
With images of pipelines in the background, the presentation went on to explain how it would link Postmedia's sponsored energy content with CAPP's "thought leadership" and stimulate conversations on social media.
The ad proposal suggested "topics to be directed by CAPP and written by Postmedia," with 12 single page "Joint Ventures" in the National Post, as well as 12 major newspapers including the Vancouver Sun, Calgary Herald and The Times Colonist. [Emphasis added]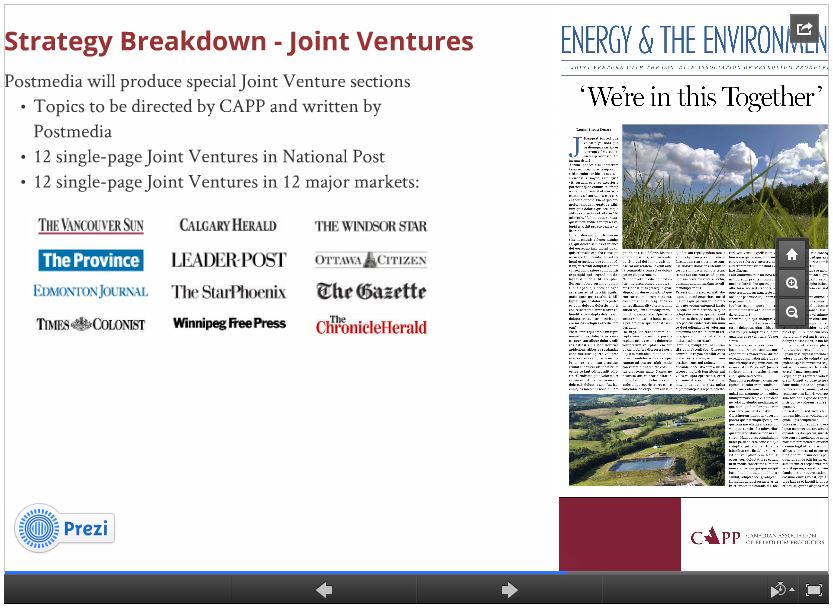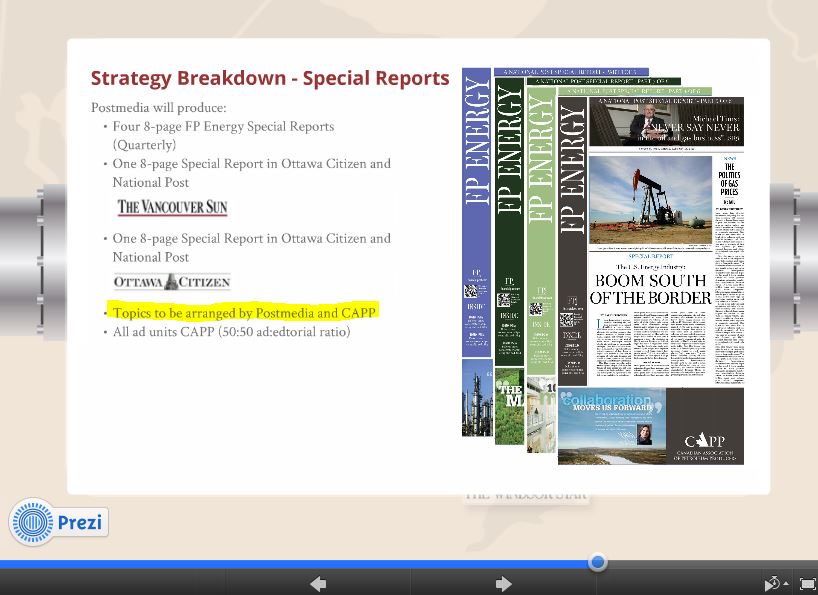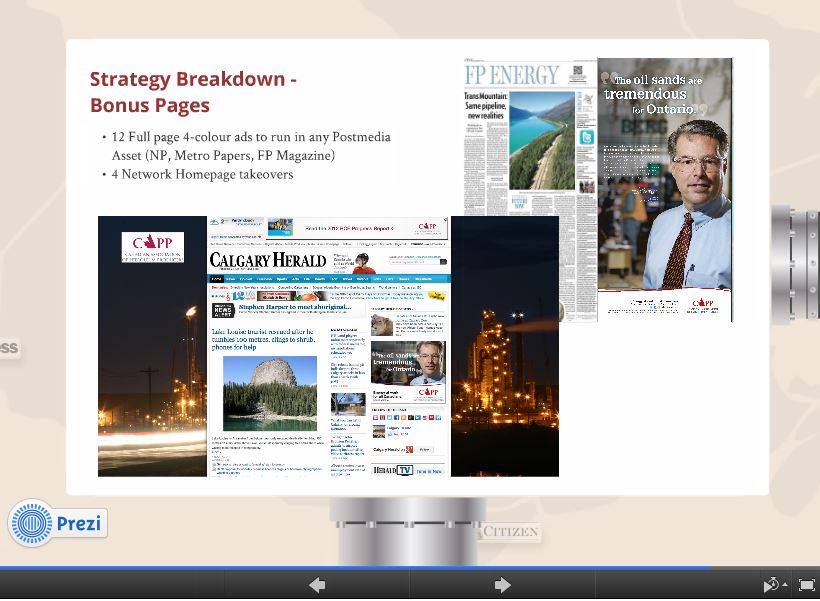 [Refer also to:
CAPP-funded Big Propaganda Project to tour Canadian schools with Canadian Geographic (to try to give CAPP some credibility) ]