Le citoyen Encana – Le double visage de la plus importante corporation de Calgary Translation by Amie du Richelieu, August 21, 2013
Citizen EnCana The double life of Calgary's greatest corporation by Adrian Morrow, published in Fast Forward, July 10, 2008.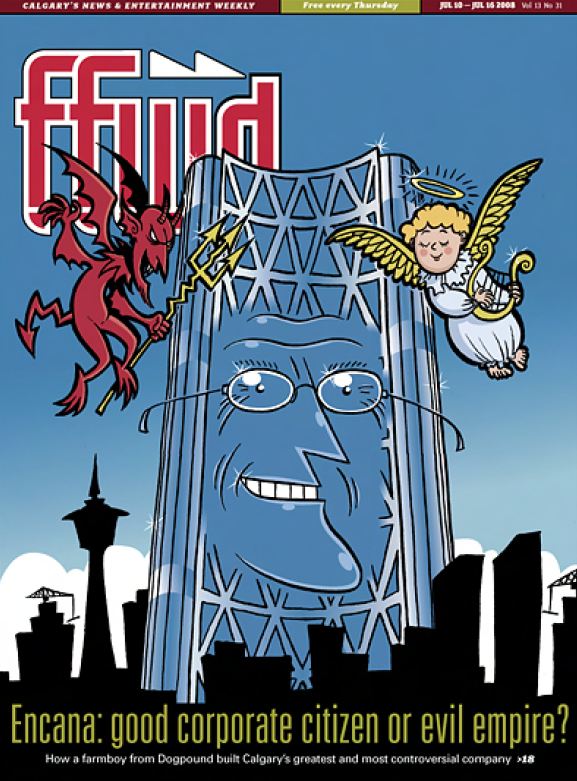 Source: Cover Fast Forward Weekly, Encana Bow Building & CEO Gwyn Morgan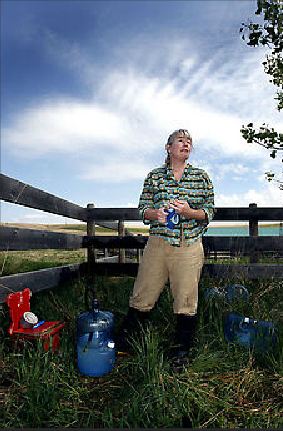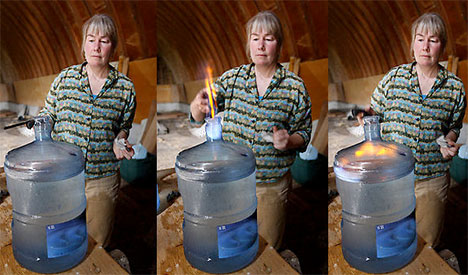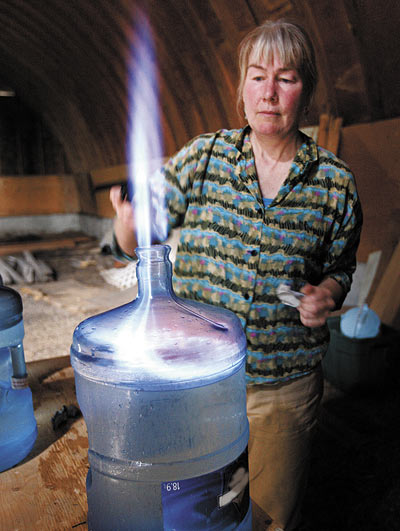 Alberta Oil & Gas Collateral Damage: She Can Light Her Water on Fire Photos by Will Andruschack. Update: Burning Tap Water and More: GASLAND Exposes the Natural Gas Industry When Lighting Your Water on Fire Isn't a Magic Trick EnCana, a big oil & gas company, is operating close to her house. The photo above speaks for itself.
Photos orginally in Citizen EnCana Slide Show