Trican sells global well completion tools business for $53.5M to pay debt by The Canadian Press, June 1, 2016 , Calgary Herald
Calgary's Trican Well Service says it is selling its worldwide oil and gas well completion tools business to a Houston-based rival to pay down debt.
The sale, for $53.5 million to National Oilwell Varcoe, includes its tools operations in Canada and the United States as well as in Russia and Norway. The tools are designed to be inserted into oil and gas wells to allow the producer to monitor the well and improve production.
National Oilwell Varcoe has agreed to pay $30 million in cash and the rest in shares. Closing of the deal is expected at the end of June.
Trican CEO Dale Dusterhoft said Wednesday that the sale will strengthen Trican's balance sheet and allow it to focus on its core business, mainly its Canadian hydraulic fracturing or "fracking" fleet.
Shrinking revenue in the face of continuing low oil and natural gas prices have forced Trican to cut its staff by 75 per cent in the past 18 months. [Or, was it caused by ruthless greed and unsafe frac practices?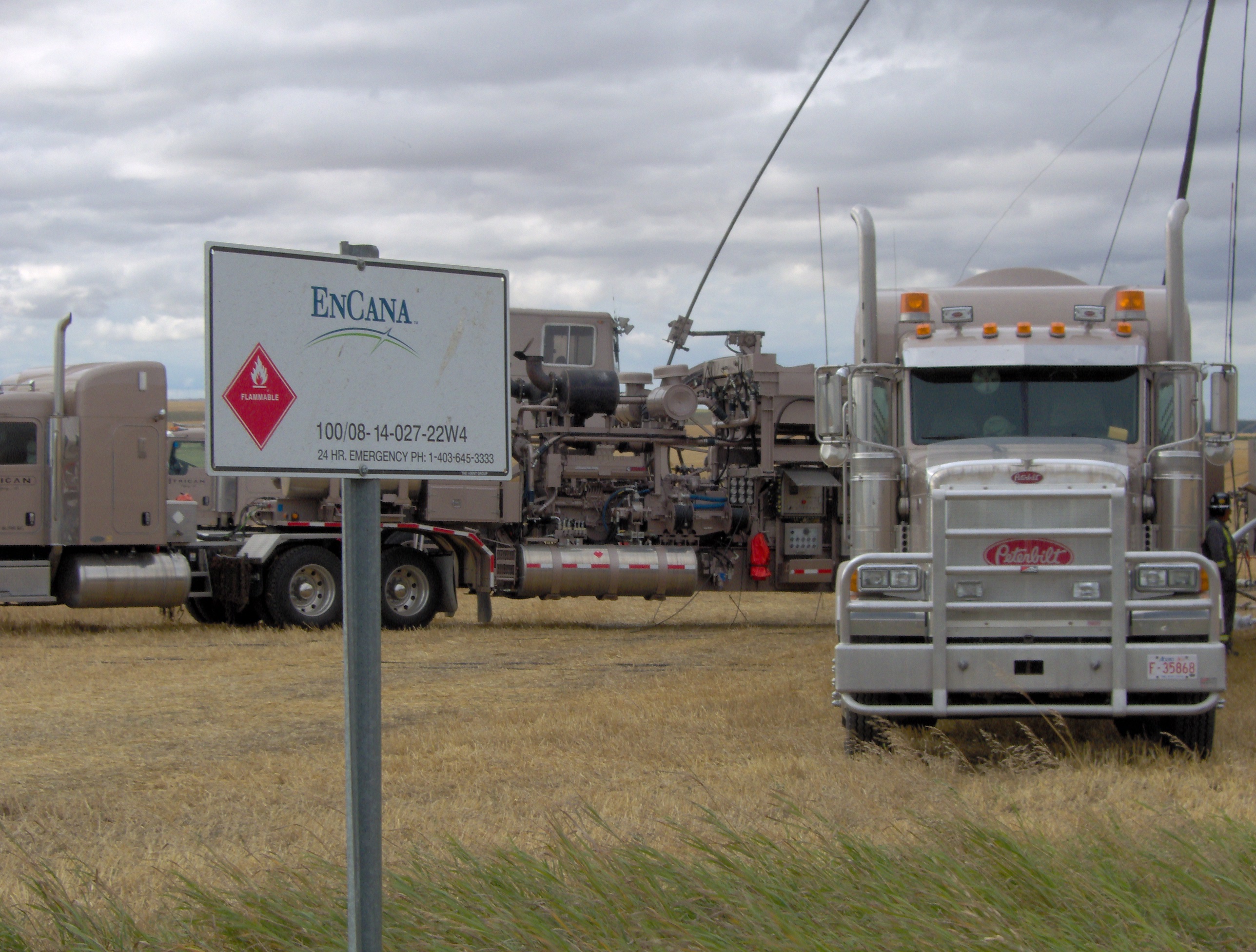 Trican fracing for Encana above Base of Groundwater Protection about a mile from Ernst's dangerously contaminated water well during the regulator's community-wide drinking water contamination investigation after Encana illegally frac'd Rosebud's drinking water aquifers.
It sold its fracking businesses in the United States and Russia last year and has closed smaller oilfield services operations in Australia, Algeria, Saudi Arabia and Colombia to save money. [Emphasis added]
[Refer also to:
Didn't industry, politicians, regulators promise that fracing creates endless jobs, riches for all? Trican, 10th Largest US Frac Fleet Sold For 38 Cents On The Dollar
Trican sells Russian business for 181.6 M, will apply proceeds to debt. Who fixes Trican's hundreds of fracs for Encana into Rosebud's fresh water zones?
What happened to those endless promises that fracing brings jobs jobs jobs and prosperity for all? Trican lays off 137 workers in Odessa, how many in Alberta?
How fast the greedy frac'ers fall: Privately held Sanjel broken up and sold to rivals, will only recover fraction of what it owes lenders ]